Scholarships in Africa 2023
2023 Scholarships in Africa » 2023 Africa Scholarships » African Scholarships 2023 » International African Students' Scholarships 2023 - 2024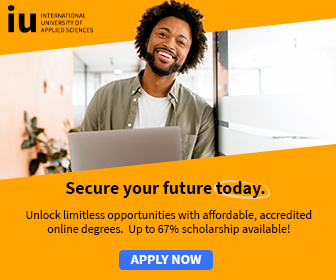 Africa Scholarships for Study in Africa. International scholarships for Africans. Scholarships - Africa scholarships for African students to study bachelors, masters, PhD degree scholarships in Africa. Scholarship for Africa. African's Scholarships. African student scholarships. Scholarships for students from Africa.
Africans scholarships for study in Africa; Scholarships, academic scholarships, undergraduate scholarships, postgraduate scholarships, research scholarships, graduate scholarship/grants - Africa.
The following are African scholarships for study in Africa & scholarships for African countries. Some scholarships and grants are available to primary and secondary students.
Others are university scholarships for undergraduate and postgraduate students. The list also covers scholarships for developing countries.
Africa Undergraduate Scholarships 2023 » Africa Undergraduate Grants 2023 » African Scholarships 2023 - 2024

African Women in Science Fellowship Program
Academic Scholarships at USIU University Kenya
ACCES Scholarship Program
Actuarial Science Scholarships
AEDT Soft Loans for Post Graduate Education
Africa Biosciences Fellowships
African Climate Change Fellowship Program
African Development Bank Scholarships
African Graduate Scholarships in International Health and Development
Africa Grants for Young Scientists
African Guest Researcher Scholarship Programme
Africa Nursing Scholarship
- Scholarships for Study in Africa
African Prisons Project Scholarship
Africa Scholarships for Masters and Doctoral Studies
Africa University Scholarships
Africa Scholarship


African Scholarships


African Scholarships for Undergraduate Women


African Small Grants - Small Research Grants for African Scientists


African Women Public Service Fellowship
Afya Bora Global Health Fellowships
Apply for a Conference or Training Grants - Kirkhouse Trust
Aircraft Maintenance Trainee Sponsorships
Akili Dada Women Fellowships
Aklilu Lemma Scholarship Awards (Ethiopia Scholarships)
Amani African Youth Peace Fellowship
Australian Development Scholarships - Kenya
African Economic Research Consortium Awards
Bachelor of Laws Scholarships by Distance Learning
Barratt Rotary Award - South Africa
Belgium Scholarships for Ugandans
BCA's Annual Student Conference on European - U.S. Relations
Call for Applications for Visiting Lectureships


Call for Field Research Grants
Canadian Harambee Education Society Scholarships
Capernaum Scholarships for Lesotho and Burundi
Catholic Scholarships in Kenya
CFC Stanbic Bank Education Fund Scholarship
China Scholarships for Kenya
Christian Scholarship Foundation
CODESRIA Small Grants for Thesis Writing
Commonwealth Scholarships for Developing Countries
Commonwealth Scholarships in Cameroon


Commonwealth Scholarships in Tanzania


Commonwealth Scholarships in South Africa


Commonwealth Scholarships in Mauritius


Commonwealth Scholarships in Swaziland


Competition for African Journalists
Congo Basin Grant Program
Coral Reef Conservation Project (CRCP) - Kenya
CyberGirls Fellowships for Girls in Nigeria


DAAD Scholarship Programme
Daniele Tamagni Grants and Scholarships for Young Photographers
Developing Countries Scholarships - CUD Scholarship Program
Diploma in Hospitality and Tourism Management Scholarships
Dissertation Research Fellowships
Distance Learning Scholarships for Construction Professionals - University of Bath
Doodle 4 Google Competition
Du Bois-Mandela-Rodney Fellowship
EABL Foundation Scholarships
EABL Pan Africa Graduate Programme
East African Community LLM and PhD Scholarships
East Africa Scholarship Opportunity
East Africa PhD Scholarships
ECA Fellowship for Young African Professionals
Education Scholarships for Social Workers
Educating Africans for Christ Scholarships
Educational Pathways International Scholarship
Egerton University Scholarships in Kenya
eLearning Africa Photo Competition
Equity Bank Scholarships
EREF Solid Waste Management Research Grants
Exxon Mobil Earth and Environment Scholarships, University of Leeds
Fellowships for People of African Descent


Filmmaking Workshop Sponsorship - One Fine Day Film Workshop


Financial Assistance for Young Entrepreneurs
France and Ghana Research Grants
France and Kenya Research Grants
Future Agricultures Consortium: Early Career Fellowships
Funded Global South Workshops


Fund for Innovation in Development Grants
Funza Lushaka South Africa Bursaries
Funzo Medical Scholarship


GCD Visiting Fellowship
Gordon Memorial College Trust Fund


Google Scholarships for Women in Computer Science
Graduate Scholar Program
Graduate Scholarships for African Students
Graduate Scholarships in African Universities
Gulu University Scholarships in Uganda
Health Professionals Training Scholarships in African Universities


ICNL Civil Society Research Grants in Uganda and Tanzania


International Commonwealth Scholarship


International Scholarships for African Students - 1


International Scholarships for African Students - 2
iLEAD Fellowships for Nigerians
ISNAD-Africa Research Grants
Kader Asmal Fellowship
Kenya Commonwealth Scholarships - Scholarships for Kenyans
Kenya Oshwal Aid HELB Scholarships
Kenya Postgraduate Scholarships
Kenya Scholarship - Postgraduate Scholarships in Kenya & Abroad
Kenya School of Law Scholarships
Kenyatta University Scholarships
Kofi Annan Global Health Leadership Programme
Korean Government Scholarship Program
KPMG Nigeria University Scholarships
Leeds University Business School MBA Scholarships
MA Online Degree Scholarships - University of York , UK.
MA in European Public Health Scholarships
Master and Doctoral Scholarships for Africans
Master and PhD Scholarships in Ethiopia
Masters and PhD Scholarships in Ethiopia
Masters in Public Health Scholarships - University of Manchester
Master of Nursing Scholarships
Mauritius-Africa Scholarships
Medicine Scholarships in Africa
Mobile Challenge Award
Moi University Masters Scholarships
Morland Writing Scholarships for African Writers
Mount Kenya University Fellowships
MRC/DfID African Research Leader Scheme Funds
MSc Gerontology Scholarships - University of Southampton, UK.
MSc Nuclear Science Scholarships, University of Nairobi Kenya
MSc Scholarships for African Students
MSc Scholarship in Leadership for Sustainable Development - Queens University Belfast
MSc Scholarships in Social Protection Financing
Mwalimu Nyerere African Union Scholarships
Narratives of Africa Grants for Individuals and Organizations
Nigeria Undergraduate Scholarships
Nigeria Scholarship: Scholarships for Study in Nigerian Universities
NLNG Scholarships for Nigerians
Norad's Programme for Master Studies (NOMA) Scholarship
ODI Fellowship Scheme
Obama Foundation Leaders Africa
Olive W Garvey Fellowship
Online Degree Scholarships in Public Health - University of Liverpool
Open Government Fellowship
Opportunities for Africans
Otsuka Toshimi Scholarships Foundation - Japanese Scholarships
Pan African University Scholarships
Petroleum Technology Development Fund Scholarship Programme
PhD Scholarships for West African Students
PhD Internships
PhD Scholarships in Global Change and Climate Economics
PhD Scholarships at African Universities - Africa PhD Scholarships
Postdoctoral Fellowship Competitions
Professional Development Grants for Women
Queen Elizabeth Commonwealth Scholarships
Queen's Entrepreneurs' Competition - Open to Undergraduates Worldwide
Rattansi Education Fund
Research Grants for Women in Africa
Road Safety Training Scholarships
RUFORUM Graduate Scholarship
SAMRO Music Scholarships
Sudanese Youth Leaders Program


Scholar Grants
Scholarships for African Students
Scholarships for African Women
Scholarships for Developing Countries - Sweden
Scholarships for International Students in USA
Scholarships for Kenyans - Japanese Government Scholarships
Scholarships for Kenya - NACADA Masters & PhD Scholarships in Kenya
Scholarships to study in Greece
Sheikh Kamal Adham Fellowship - Egypt
South – North Research Scholarships
Spencer Foundation Racial Equity Special Research Grants
Sri Lanka Presidential Scholarships for Kenyans
Strathmore University Scholarships & Bursaries
Tanzania Scholarships
The African Humanities Program
The Gen Foundation Grants
The Kenya Youth Education Scholarship Fund
The Rex Collings Memorial Fund
The University of Nairobi-IDRC Scholarships
TRECCAfrica Scholarships for Africans
Trust Women Scholarships
Toyota Foundation Scholarships
Tony Elumelu Foundation Entrepreneurship Programme
TWAS Fellowships in Kenya
Two Plus One Business Degree Scholarships
Ufunguo Scholarships
Uganda Scholarship - Masters Scholarships for Ugandans


Undergraduate Law Scholarships - Africa
United Nations Fellowships
University of Cape Town MasterCard Foundation Scholars Program 2021 for Study in South Africa (Fully Funded)
University of East Anglia Africa PhD Scholarship
USAID Scholarships Kenya – Women's Peacebuilding Leadership Program
USIU Undergraduate Scholarships
Wangari Maathai Scholarship Fund
WAN-IFRA Fellowship for African Women Journalists
WARC Travel Grant
Wells Mountain Foundation Scholarships
Women Scholarships for Developing Countries - Senesh Fellowships
Working to Advance African Women Foundation Scholarship
World Bank Africa Fellowships
World Forestry Congress Scholarships


Working Grants for African Journalists


Workshop Scholarships for African Women


Youth Voices Grants


Youth-to-Youth Fund
Zambia Society Trust Scholarships in Zambia
Zhejiang Scholarship Programme
ZIS Foundation Travel Grants for Young People Worldwide
Africa Postgraduate Scholarships » Africa Postgraduate Grants » Scholarships for African Countries
African Biomedical Engineering Scholarships for African Students
100% Full Fee Trust Africa Scholarships
ACLS Fellowships for Africans
AERC Climate Change and Economic Development in Africa Research Grants
AfricaAdapt Knowledge Sharing Innovation Fund
Africa Initiative Graduate Research Grant
African Commonwealth Scholarships » Education for Sustainability
African Development Journalism Fellowships
Aga Khan Foundation International Scholarship Programme
African Graduate Fellowship, American University in Cairo
Africa Scholarships For Masters And Doctoral
Air Liquide International Scholarships in France
Amelia Earhart Fellowship Program
Andrzejewski Memorial Fund
Argelander Scholarships for PhD Students in the Global South
Artificial Intelligence for Development in Africa Scholarships
Audio Engineering Society Educational Foundation
Beit Trust - South Africa
BES Student Training and Travel Grants for Developing Countries
Bob Hepple Equality Law Fellowships
Canon Collins Scholarship Programme - South Africa
Catholic Scholarships in Kenya
Charlotte Conservation Fellows Program
CIPHER HIV Research Grants
Clutton-Brock Scholarship For Zimbabwe - Cambridge University, Magdalene College
Commonwealth Scholarships in South Africa
DAAD In-Country & In-Region Scholarships
DAAD Scholarship Programme
Dan David Scholarships
DRD Scholarships for PhD and Master Studies in Africa
EADB Graduate Scholarship in Development Studies
East Africa PhD Scholarships in Forestry
Ecologists in Africa Grants for Research and Travel
Ecosystem Approaches to Human Health Training Award
Elephant Conservation and Research Grant
Elephant Managers Association Small Grants
Financial Support for Training and Research in East Africa
Food Valley Ambassador Program
Funded Postgraduate Diploma in Kenya
Funded Postgraduate Diploma in Kenya - Scholarships in Kenya
Gandhi Smarak Nidhi Fund Scholarship - University of Nairobi
German Bundestag International Parliamentary Scholarships
Google Scholarships for Women in Computer Science
Graça Machel Scholarship Programme
Groningen Eric Bleumink Fund Scholarships
Hayek Fund for Scholars
Higher Education Masters Programme in Africa Scholarships
IDRC Evaluation Research Awards
IGC Research Grants for PhD Students and Early-career Researchers
iLEAD Fellowships for Nigerians
International Student House Residential Scholarships
Louwes Water Scholarship - Oxford University Centre for the Environment
L. S. B. Leakey Foundation Grants
MA Fellowship in Peace and Security
MA in Public Administration Scholarship
Masters and PhD Scholarships, Catholic Academic Exchange Service (KAAD)
Masters Scholarships in Development Management
Mental Health Research Grants for Low and Middle-Income Countries
Merck Foundation Medicine Scholarships for Africans
Microsoft PhD Scholarships
MIRET Doctoral and Masters Scholarships in Africa
Morland Writing Scholarships for African Writers
Moses Mapesa Research Grants for African Doctoral and Masters Students
MSc in Public Health Pest Management Scholarships in Tanzania
MSc Public Health Scholarships, MSc Tourism Management Scholarships & MA World Heritage Resource Management Scholarships - Bournemouth University
MTN Scholarships for Africans
MTN Scholarships for South African Students


National Geographic COVID-19 Science Fund
Nelson Mandela Scholarships - South Africa
North-South-Dialogue Scholarship Programme
Obama Foundation Africa Leaders Program 2021 for Young Africans (Fully Funded to Johannesburg, South Africa)
Oshwal Aid Scholarships
Peace and Security Fellowships for Africans
100 PhDs for Africa Scholarships
PhD and Post-Doctoral Scholarships
PhD Scholarships for Candidates from Developing Countries
PhD Scholarships in Africa
PhD Scholarships in East Africa
PhD Scholarships in Climate Change & Agriculture
Postgrad Solutions Global LLM Study Bursaries
Rattansi Education Fund
Research Grants for Young Scientists in Africa
Research Grants for Women's Economic Empowerment and Digital Financial Inclusion


Research Grants in Africa for Ecologists
Ryoichi Sasakawa Young Leaders Fellowship
Scholarships to study in Greece
Scholarship for Master in Water Resources Management - ICE WaRM, Australia
South African Association of Women Graduates (SAAWG)
Strathclyde Commonwealth Shared Scholarship
TBA Postgraduate Scholarships for African Students
The Africa Thesis Award
The Bentley Cropping Systems Fellowship
The Desmond Tutu Master's Scholarship
The Ethel de Keyser Scholarships Fund - South Africa
The Franklin Mosher Baldwin Fellowship Grants
The Julius Nyerere Master's Scholarship
The Hegg Hoffet Fund for Displaced Women Graduates
Thomson Reuters Foundation Africa Grants on Illicit Finance Reporting
TWAS-icipe Postgraduate Fellowship Programme
TWOWS Postgraduate Training Fellowships
Undergraduate Nigeria Scholarship
University of Nairobi Scholarships
University of Cape Town MasterCard Foundation Scholars Program 2021 for Study in South Africa (Fully Funded)
UNISA Postdoctoral Call for Applications
US Embassy Individual Grants in Kenya
VLIR-UOS Scholarships for Developing Countries
Wadsworth African Fellowships


Paul Speijer Fund for MSc Study at Wageningen University


Wildlife Conservation Society Grants
World Agroforestry Center Scholarships


WWF Prince Bernhard Scholarships
Zambia Society Trust Scholarships in Zambia
Other Scholarships & Grants for Study in Africa - African Scholarships