Developing Countries Scholarships 2021/2022

CUD Scholarship Program in Belgium
Scholarships for International Students » Scholarship Grants » Scholarships for Developing Countries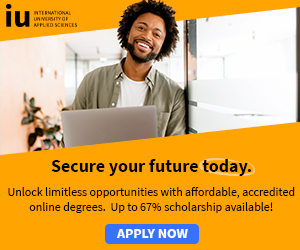 Developing Countries Scholarships - CUD Scholarship Program: Up to 150 full masters scholarships are available each year from the CUD (Commission Universitaire pour le Développement) to students coming from developing countries.
Within the programme for international courses and training programmes, CIUF grants scholarships for participation into the courses and also for participation into the training programmes.
70 VLIR ITP (International Training Programmes) scholarships are annually awarded.
All the scholarships usually covers expenses such as:
Tuition fee
Some living expenses
Return tickets
A few additional costs

Applicants are considered on their merit.

Scholarships for Developing Countries - Eligibility Requirements
Age-limit for participating in the program is 40 years for the courses and 45 years for trainings.
Eligible candidates will be those holding a graduate degree comparable to Belgian University graduate degree ("license'").
After completion of the program, selected candidates should return back to their country and pursue work in the field in which they have undergone the course or training.

Scholarships for Developing Countries - Language Requirements

Some of these courses and trainings are in French and candidates should be familiar with the language before applying for them. Nevertheless, selected candidates also need to learn French while participating in the program.

Scholarships for Developing Countries - Selection Criteria

During the selection process, following criteria will be taken into account:
Academic curriculum
Benefit of previous scholarships
Professional experience
Membership of a partner institution commitment of the candidate to development activities
Nationality
Equality of sexes
Perspectives of future reinstatement

For more information and scholarship application, see: Developing Countries Scholarships Website

More: Scholarships for International Students » Scholarship Grants » Academic Scholarships » Scholarship - Developing Countries » Scholarships for Developing Countries

Scholarships in USA » Scholarships in Canada » Scholarships in UK

Developing Countries Scholarships; International undergraduate scholarships, masters scholarships, PhD scholarships for students from developing countries to study at home or abroad. List of scholarships for developing countries. Africa Scholarships » Africa Women Scholarships & Grants » Scholarships for Developing Countries » Erasmus Mundus Scholarships for Developing Countries » Fellowship Programs » Funding Grants for NGOs » Government Grants » LLM Scholarships » MBA Scholarships » PhD and Masters by Research Scholarships » Public Health Scholarships - MPH Scholarships » Refugees Scholarships » Research Grants » Scholarships and Grants

Scholarships for African Students » Undergraduate Scholarships » African Women Scholarships & Grants » Developing Countries Scholarships » Erasmus Mundus Scholarships for Developing Countries » Fellowship Programs » Funding Grants for NGOs » Government Scholarships » LLM Scholarships » MBA Scholarships » PhD and Masters by Research Scholarships » Public Health Scholarships - MPH Scholarships » Refugees Scholarships » Research Grants » Scholarships and Grants

Scholarships in Australia » Scholarships in Belgium » Scholarships in Canada » Scholarships in Germany » Scholarships in Italy » Scholarships in Japan » Scholarships in Korea » Scholarships in Netherlands » Scholarships in UK » Scholarships in USA

developing countries scholarships 2019 undergraduate scholarships for developing countries unesco scholarships for developing countries world bank scholarships for developing countries postgraduate scholarships for developing countries scholarships for developing countries in africa fully funded masters scholarships for developing countries scholarships for developing countries 2019/20 fully funded masters scholarships for developing countries 2019