Volunteer in Africa 2023 - International Volunteer Work in Africa 2023

Volunteer in Kenya » » Volunteer Africa Videos » » Volunteer Pictures » » Volunteer Blogs
If you are looking for volunteer in Africa opportunities, explore our various volunteer work in Africa programs.
Volunteer in Kenya
Volunteer in Tanzania
Volunteer in Uganda
Volunteer in Ethiopia
Volunteer in Malawi
Volunteer in Senegal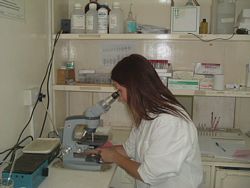 Volunteering in Africa will be a very rewarding experience for you and will offer you a good volunteer travel opportunity.
Our volunteer work in Africa programs cover a number of areas such as: Africa orphanage volunteer program, Africa teaching volunteer program, Africa medical volunteer program (ideal for nurses, doctors and other health professionals) and volunteer program amongst the Masai of Kenya.
Volunteer jobs such as teaching in Africa, volunteering in orphanages in Africa, assisting HIV and Aids patients in Africa etc will all help make the world a better place.
Volunteers in Africa get first hand information on social and economic problems facing Africa such as poverty, hunger, malnutrition, disease, unemployment and environmental degradation. They also contribute to Africa development.
Applications for our volunteer projects are welcome from throughout the world. We invite individuals, couples, families, students, researchers, and groups (churches, colleges, and student associations).
You can spend your gap year abroad in Africa or just come for a holiday. You do not have to be a student to participate. Our Africa volunteers come from different backgrounds and bring their much needed skills and experiences.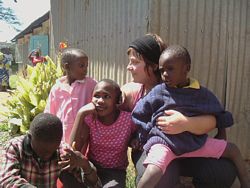 You can come if you are retired, a student, need a carrier break, or need time to decide what to do with your life. We have something for everyone; young or old. Come and discover how things work in a different culture.
Our programs are flexible and volunteers can arrive and depart on any day all year round. If you would want a volunteer opportunity in Africa, do not hesitate to contact us.
Your volunteer trip to Africa will be a very enriching experience. We therefore welcome you to participate in our volunteer abroad programs.
Volunteer Africa: Kenya Volunteer » Volunteering in Africa: Ethiopia » Volunteer Overseas in Malawi » Volunteer Abroad in Senegal » Volunteer Africa: Tanzania Volunteer » Africa Volunteering: Uganda Volunteer Programs
Also see:

Medical Electives Africa
Volunteer in Africa - Typical Accommodation (Videos)
Volunteer Africa - Testimonials
Category: Volunteer work abroad » Africa volunteer » Africa volunteering » volunteer work in Africa » international volunteer work in Africa » volunteer Africa » volunteering Africa » volunteer Africa orphanages » volunteer in Africa
---
1111 Volunteer in Kenya Best Africa Volunteer Programs I Want to Volunteer in Africa Paid Volunteer Jobs in Kenya Volunteer in Kenya 1111; a a 10 of the Best Volunteer Abroad Organizations 10 of the Best Volunteer Abroad Organizations 2023 Best Volunteer Abroad Programs, Organizations, & Projects 2023 Volunteer Trips for Teens - See the World and Do Some Good‎ 2024 Best Volunteer Abroad Programs, Organizations, & Projects 2024 Volunteer Trips for Teens - See the World and Do Some Good‎ A Guide to Volunteering Abroad in Kenya - Volunteer Abroad in Kenya Africa Projects for Middle School Africa Volunteer Programs Animals Africa Volunteer Programs Free Africa | Volunteer Opportunities in Overseas | Summer African Orphanage - Volunteer African Orphanage Volunteer African Orphanages Adoption African Orphans Facts Attachment Opportunities in Nakuru Attention Students - Volunteers Needed‎ Benefits of Volunteering at a Hospital Best Africa Volunteer Programs Best Midwifery Schools in the World Best Orphanages in Kenya Best Summer Volunteer Abroad Programs Best Summer Volunteer Abroad Programs 2023 Best Summer Volunteer Abroad Programs 2024 Best Volunteer Abroad Programs Best Volunteer Organizations Busy Children's Home in Nairobi Needs Volunteer Helpers Can I Volunteer at a Hospital at 14 Can I Volunteer at an Orphanage Can You Get Kenya Visa on Arrival Canadian Embassy in Kenya Visa Requirements Category: Kenya Volunteer Category: Kenya Volunteer » Charity Work in Kenya Cheap Volunteer in Africa Cheap Volunteer in Kenya Programs Children's Home - Volunteering Kenya Children's Home Volunteer Kenya Children's Orphanage Near Me Closest Orphanage to Me Conservation Projects in Kenya Conservation Volunteering in Kenya: Volunteer in Kenya Conservation Work Kenya Do You Need a Visa to Volunteer in Kenya Education Volunteer Organizations Engineering Mission Trips - Use Your Technical Skills‎ Evisa Kenya Expenses Paid Volunteer Abroad Experience in Africa for Newly Qualified Midwife Free International Volunteer Programs Free Nursing Study in Germany Free Nursing Volunteer Free Volunteer Abroad Programs Free Volunteer Abroad Programs for College Students Free Volunteer Abroad Programs for High School Students Free Volunteer Programs in Africa - Great List of Opportunities From Volunteer in Africa Gap Year 100: the Best Travel Companies for Volunteering Get Paid to Volunteer in Thailand Ghana Volunteer Project Global Student Volunteers Global Volunteers Good Samaritan Children's Home Nairobi City, Kenya Hands-on Medical Volunteer Experience in Kenya Affordable Happy Life Children's Home Nairobi, Kenya Health Care Volunteers Healthcare and Medical Placements in Nairobi, Kenya Healthcare Assistant Maternity Ward Jobs Hospital and Clinic Medical Volunteering, Kenya Hospital Volunteer for High School Students Hospital Volunteer for Highschool Students Hospital Volunteer Programs Near Me How High Can the Maasai Jump How Many Different Languages Are Spoken in Kenya? How Many Different Languages Are Spoken in Tanzania? How Tall Are the Maasai People? How to Become a Doula How to Get a Job in an Orphanage in Kenya How to Shadow a Nurse Midwife How to Volunteer at a Hospital in Kenya How to Volunteer at a Hospital in South Africa How to Wear a Maasai Shuka I Want to Volunteer in Africa I Want to Work in Orphanage in Kenya Ifre Volunteers International Midwifery Internships International Midwifery Opportunities International Midwifery Programs International Nursing Jobs in Africa International Student Volunteers International Student Volunteers Address International Student Volunteers Complaints International Student Volunteers Contact International Student Volunteers Controversy International Student Volunteers Costa Rica International Student Volunteers Jobs International Student Volunteers Thailand International Volunteer Hq International Volunteer Hq Areas Served International Volunteer Hq Death International Volunteer Hq Reddit International Volunteer Hq Reviews International Volunteer Jobs - Where to Work, How to Help‎ International Volunteer Opportunities International Volunteer Organizations International Volunteer Projects in Kenya International Volunteer Travel - Kenya Wildlife Projects International Volunteer Work in Kenya International Volunteer Work in Kenya » Internship in Kenya Wildlife Service in Karen Internship in Kws Jobs in Kenya Ivhq Problems Job Shadowing Midwives Jobs in African Orphanages Kenya - Volunteer and Intern in Kenya | Projects Abroad Kenya Embassy Canada Kenya Hospital Volunteer Kenya Masai Mara Kenya Online Kenya Orphanages Adoption Kenya Visa Kenya Visa Fees Kenya Visa for Canadian Citizens Kenya Visa on Arrival for Canadian Citizens Kenya Volunteer Kenya Volunteer Programs Kenya Volunteering Kenya Volunteering for Foreigners Kenya Volunteering » Kenya Wildlife Service Internships Kenya Wildlife Service Jobs Kenya Wildlife Service Jobs 2023 Kenya Wildlife Service Jobs 2024 Kenya Wildlife Service Volunteer Last Minute Volunteer in Kenya List of Children's Homes in Nairobi List of Orphanages in Africa List of Orphanages in Kenya Long Term Volunteer Opportunities Free Love Volunteers Maasai Maasai Dance Maasai Dance and Music Maasai Diet Maasai Dress Designs Maasai Food Maasai Height Maasai History Maasai Houses Maasai Jumping Dance Maasai Population Maasai Pronunciation Maasai Religion Maasai Tribe Maasai Tribe Facts Maasai Villages Maasai Volunteer Maasai Warriors Mama Ngina Kenyatta Children's Home Nairobi, Kenya Masai Masai Clothing Online Masai Definition Masai Height Masai Jumping Masai Jumping Height Masai Malaysia Masai Mara Village Tour Masai Meaning Masai Tribe Clothing Masai Tribe Culture Masai Tribe Diet Masai Tribe Jumping Masai Village Kenya Masai Village Masai Mara Masai Village Nairobi Masai Village Tanzania Masai Village Tour Masai Village Visit Masai Village Visit Kenya Masai Village Visit Tanzania Masai Warrior Jumping Dance Maternity Care Assistant Maternity Care Assistant Salary Maternity Ward Jobs Maternity Ward Volunteer Jobs Medical Internships in Kenya Medical Kenya Volunteer Medical Missions Kenya Volunteers Medical Volunteer Abroad Medical Volunteer in Kenya Medical Volunteer Kenya Medical Volunteer Opportunities in Kenya Medical Volunteer Opportunities in Kenya - Nairobi Hospital Medical Volunteer Opportunities Kenya Medical Volunteer Projects in Kenya | Medical Volunteering Abroad for 16 Year Olds Medical Volunteering Abroad for Doctors Medical Volunteering Abroad Free Medical Volunteering in Kenya Medical Volunteering Uk Medical Volunteers Medical, Orphanage and Hospital Volunteering Kenya Midwife Assistant Course Midwife Assistant Salary Midwife Career Midwife Employment in Dubai Midwife Jobs Dubai Salary Midwife Jobs in Singapore Midwife Jobs Volunteer Kenya Midwife Shadowing Midwife Shadowing in Africa Midwife Volunteer Midwife Volunteer Africa Midwife Volunteer Opportunities Midwifery Abroad Jobs Midwifery Elective Placements Abroad Midwifery Elective Placements Kenya Midwifery Elective Placements Uk Midwifery Electives Abroad | Midwifery Volunteering Placements Midwifery in Africa Midwifery Internships Midwifery Internships Abroad Midwifery Internships Abroad | Midwifery Volunteer Opportunities Abroad Midwifery Internships Abroad | Volunteering Journeys Midwifery Internships in Africa Midwifery Internships Kenya Midwifery Internships Nyc Midwifery Job Vacancies Midwifery Jobs Around the World Midwifery Jobs in Abu Dhabi Midwifery Jobs in Canada Midwifery Jobs in Kenya Midwifery Jobs Overseas Midwifery Placements Kenya Midwifery Placements Uk Midwifery Volunteer Programs Midwifery Volunteer Work Midwifery Volunteering Abroad Midwifery Volunteering Work Abroad Midwifery Volunteering# Midwifery Work Experience Midwifery Work Experience for 16 Year Olds Midwifery Work Experience Year 10 Midwifery: Volunteer Abroad | Overseas Volunteering - Projects Midwives Volunteering Abroad - Volunteer Midwife Jobs Overseas Nairobi Animal Orphanage Volunteer Nairobi Children's Home Lower Kabete Nairobi Hospital Volunteer New Hope Volunteers Kenya New Life Home Nairobi, Kenya Newly Qualified Midwife Get Experience in Africa Newly Qualified Midwife Jobs Abroad Newly Qualified Midwife Jobs Australia Ngo Volunteer Jobs in Kenya Ngo Volunteer Jobs in Kenya 2023 Ngo Volunteer Jobs in Kenya 2024 Ngos in Kenya and Their Contacts Ngos in Kenya Internship Ngos in Kenya Looking for Volunteers Ngos in Kenya Looking for Volunteers 2023 Ngos in Kenya Looking for Volunteers 2024 Ngos in Kenya That Need Volunteers Ngos in Kenya That Need Volunteers 2023 Ngos in Kenya That Need Volunteers 2024 Non-governmental Organization (Ngo) Jobs & Volunteer Projects Nursing Internships in Kenya Nursing Volunteering in Kenya Volunteer in Kenya Opportunities for Midwives Opportunities in Kenya for Ngos Original Volunteers Orphanage Volunteer in Kenya Orphanage Volunteer Nairobi Orphanage Volunteer Near Me Orphanage Volunteer Program in Kenya Orphanage Volunteer Programs Near Me Orphanage Volunteering in Kenya Orphanages in Africa That Need Help Orphanages in Kenya Orphanages in Kenya Nairobi Orphanages in Need of Volunteers Orphanages Near My Location Orphanages That Need Volunteers Page Navigation Paid Volunteer Jobs in Kenya Paid Volunteer Jobs in Kenya 2017 Paid Volunteer Jobs in Kenya 2023 Paid Volunteer Jobs in Kenya 2024 Paid Volunteer Work Abroad for Adults Paid Volunteer Work in Africa Paid Volunteering in Kenya Peace Corps in Kenya Pre-nursing Medical Shadowing Internships Abroad Private Midwife Jobs Programs Like Doctors Without Borders Projects Abroad Kenya Conservation Projects Abroad: Volunteer Abroad | Intern Abroad Qualified Teacher Volunteer Abroad Red Cross in Kenya Red Cross Volunteer Application Kenya Shadowing a Community Midwife Social Volunteering in Orphanages in Kenya Student Volunteering Abroad - Build & Repair Homes & Schools‎ Study Midwifery Abroad Study Midwifery in Europe Study Midwifery in Germany in English Study Midwifery in Norway Study Midwifery in Spain Summer 2023 Volunteer Abroad Programs Summer 2024 Volunteer Abroad Programs Summer Volunteer Programs for 14 Year Olds Summer Volunteer Programs for College Students Summer Volunteer Programs for High School Students Summer Volunteer Programs for Middle School Students Summer Volunteer Programs Near Me Summer Volunteering Abroad Free Summer Volunteering Abroad Under 18 Tanzania Visa Canada Teacher Volunteer Abroad Summer Teaching English Volunteer Teaching Volunteer Abroad Projects Teaching Volunteer Opportunities Teaching Volunteer Opportunities Near Me Teaching Volunteering in Kenya Thomas Barnardo's Children's Home Kenya Top Summer Volunteer Abroad Programs Top Summer Volunteer Abroad Programs 2023 Top Summer Volunteer Abroad Programs 2024 Travel and Work in Kenya Un Volunteer Jobs in Kenya Un Volunteer Jobs in Kenya 2023 Un Volunteer Jobs in Kenya 2024 Unesco Volunteer Kenya United Nations Volunteers Urgent Volunteer in Kenya Visit a Maasai Village in Kenya Visit Masai Visiting a Maasai Village - Masai Mara National Reserve Voluntary Jobs in Kenya Volunteer - Maternity Africa Volunteer 4 Africa Volunteer 4 Africa Jobs Volunteer 4 Africa Reviews Volunteer Abroad Volunteer Abroad - Help Those in Need Volunteer Abroad - Social Change With Solutions Volunteer Abroad and Travel in Africa Volunteer Abroad Free Flights and Accommodation Volunteer Abroad Free Flights and Accommodation 2023 Volunteer Abroad Free Flights and Accommodation 2024 Volunteer Abroad in Nursing - a New Way to Volunteer‎ Volunteer Abroad Summer Student Volunteer Abroad With International Volunteer Hq Ivhq Volunteer Africa Volunteer Africa » Volunteer and Intern in Kenya Volunteer and Travel for Free in Kenya Volunteer at Orphanage Volunteer Destinations Volunteer English Teacher in Thailand Volunteer Healthcare Volunteer Healthcare in Kenya Volunteer in a Hospital Volunteer in a Hospital in Kenya Volunteer in Africa Volunteer in Africa - a New Way to Volunteer Volunteer in Africa - Most Affordable Programs Volunteer in Africa - Projects Abroad Volunteer in Africa 2023 Volunteer in Africa 2024 Volunteer in Africa for a Month Volunteer in Africa for Free Volunteer in Africa in & 2023 - Top Recommendations Volunteer in Africa in & 2024 - Top Recommendations Volunteer in Africa in 2023 & 2023 - Top Recommendations Volunteer in Africa in 2024 & 2024 - Top Recommendations Volunteer in Africa in Orphanages | Projects Abroad Volunteer in Africa in Teaching, Medical, Sports & Outreach Volunteer in Africa Orphanage Volunteer in Africa Summer Volunteer in Africa Summer 2023 Volunteer in Africa Summer 2024 Volunteer in Africa With Animals Volunteer in Africa | Volunteer Work | Free Volunteering Volunteer in an Orphanage in Kenya | Africa Volunteer Programmes Volunteer in Bangkok for Free Volunteer in Ghana Volunteer in Hospitals Volunteer in Kenya Volunteer in Kenya - Affordable Volunteer Abroad Programs Volunteer in Kenya - Most Affordable Programs Volunteer in Kenya - Projects Abroad Volunteer in Kenya - Volunteers Volunteer in Kenya 2023 Volunteer in Kenya 2024 Volunteer in Kenya Agape Volunteers Volunteer in Kenya Application Volunteer in Kenya at an Orphanage Volunteer in Kenya for Americans Volunteer in Kenya for Australian Citizens Volunteer in Kenya for British Volunteer in Kenya for British Citizens Volunteer in Kenya for Canadian Citizens Volunteer in Kenya for Canadians Volunteer in Kenya for Chinese Citizens Volunteer in Kenya for Dutch Citizens Volunteer in Kenya for Free Volunteer in Kenya for German Citizens Volunteer in Kenya for Norwegian Citizens Volunteer in Kenya for Thai Citizens Volunteer in Kenya Immediately Volunteer in Kenya Love Volunteers Volunteer in Kenya Maasai I Experience & Help Maasai Tribe Volunteer in Kenya Orphanage Volunteer in Kenya Orphanage | Volunteer in Kenya Volunteer in Kenya Reviews Volunteer in Kenya Safe, Cheap & Memorable Volunteer in Kenya Volunteer Africa Volunteer in Kenya Vulnerable Children Program Volunteer in Kenya With Lowest Fees #1 Rated Projects Volunteer in Kenya With Volunteers Amazing Opportunities Volunteer in Kenya | Affordable Volunteer Programs Volunteer in Kenya | Go Overseas Volunteer in Kenya | Intern in Kenya | Projects Abroad Volunteer in Kenya | Volunteering Work in Kenya Volunteer in Kenya » Volunteer in Kenya » Volunteer Africa » Volunteer in Kenya – Masai Mara Lion and Wildlife Volunteer in Kibera Volunteer in Mombasa, Kenya - Orphanage, Teaching, Medical Volunteer in Nairobi Kenya Volunteer in Nairobi Orphanage Volunteer in Thailand for Free Volunteer in Uganda Volunteer Job in Kenya - Jobs Volunteer Jobs in Kenya Volunteer Jobs in Kenya 2023 Volunteer Jobs in Kenya 2024 Volunteer Jobs in Kenya » Volunteer Jobs in Nairobi Volunteer Jobs in Nairobi 2023 Volunteer Jobs in Nairobi 2024 Volunteer Kenya Volunteer Kenya - Volunteering and Charity Work in Kenya Volunteer Kenya Cornwall College Volunteer Kenya Orphanage Free Volunteer Kenya Wildlife Volunteer Masai Mara Volunteer Medicine Internships Kenya | Projects Abroad Volunteer Midwife Assistant Volunteer Midwife Australia Volunteer Midwifery Internships Abroad Volunteer Norway Conservation Volunteer Nurses, Doctors, Physiotherapists Volunteer Nursing in Africa Nursing Volunteering Voluntary Jobs in Kenya Volunteer Nursing in Africa » Nursing Volunteering » Voluntary Jobs in Kenya Volunteer Nursing Jobs in Kenya Volunteer Opportunities for Kenyan Citizens Volunteer Opportunities for Kenyan Citizens 2023 Volunteer Opportunities for Kenyan Citizens 2024 Volunteer Opportunities for Professional Midwives in Kenya Volunteer Opportunities for Teachers in Summer Volunteer Opportunities in Kenya Volunteer Opportunities in Kenya 2023 Volunteer Opportunities in Kenya 2024 Volunteer Opportunities in Kenya for Ngos Volunteer Opportunities in Nairobi Volunteer Opportunities in Nairobi 2023 Volunteer Opportunities in Nairobi 2024 Volunteer Opportunities in Norway Volunteer Opportunities Kenya Volunteer Opportunities Kenya » Volunteer or Intern in Kenya - Abroad Volunteer Orphanage Abroad Volunteer Orphanage Abroad Free Volunteer Orphanage Work in Africa Volunteer Programs Hospitals Volunteer Programs in Africa Volunteer Programs in Africa | Go Overseas Volunteer Teacher Volunteer Teacher Assistant Volunteer Teacher Job Description Volunteer Teacher Meaning Volunteer Teaching Abroad for Qualified Teachers Volunteer Teaching Abroad Free Volunteer Teaching Abroad | Volunteer Teaching Africa Volunteer Teaching English Abroad Free Volunteer Teaching English to Immigrants Volunteer Teaching Jobs Volunteer Teaching Jobs Near Me Volunteer Teaching Programs Volunteer Thailand No Cost Volunteer to Teach English Near Me Volunteer to Teach English Online Volunteer Travel - Kenya Volunteer Travel Kenya Volunteer Travel Programs Volunteer Visa Kenya Volunteer With Children in Africa | Projects Abroad Volunteer With Children in Kenya Volunteer With Children in Kenya | Children Program Kenya Volunteer With Elephants in Thailand for Free Volunteer With Kenyan Ngo - Be Part of Team Kenya Volunteer Work Abroad All Expenses Paid Volunteer Work Abroad Free Travel and Accommodation Volunteer Work at an Orphanage Volunteer Work at an Orphanage | Kenya | - Go Abroad Volunteer Work at an Orphanage | Kenya | 2023 - Go Abroad Volunteer Work at an Orphanage | Kenya | 2024 - Go Abroad Volunteer Work in Kenya With Animals Volunteer Work Kenya Volunteer Work Kenya » Volunteer Work Opportunities Volunteer Work Opportunities » Volunteer Working Volunteer Working Volunteer Travel - Kenya Volunteer Working » Volunteer Travel - Kenya » Volunteering - Kenya Children's Home Volunteering Abroad Organisations Uk Volunteering Africa Volunteering Africa » Volunteering and Gap Year Programs Abroad Volunteering at a Hospital Duties Volunteering at a Hospital Near Me Volunteering at Kenya Hospitals Volunteering for Midwifery Volunteering in Africa Volunteering in Africa for Free Volunteering in Africa Orphanages Volunteering in African Orphanages Volunteering in an Orphanage in Kenya Volunteering in Bergen Norway Volunteering in Kenya Volunteering in Kenya for Kenyan Students Volunteering in Kenya Orphanage Volunteering in Nairobi Orphanages Volunteering Kenya Volunteering Kenya » Volunteering Opportunities in Kenya Volunteers | Medical Volunteering in Kenya Volunteers: Kenya What Do Tribes in Africa Eat? What Does Maasai Mara Mean? What Is a Shuka for? What Is the Maasai Tribe? What Is the Main Language of the Maasai? What Is the Name of the Tallest Tribe in Africa? What Is the Traditional Diet of the Maasai? What Kind of Food Do the Maasai Eat? Where Do the Maasai Live? Who Are the Maasai? Why Do Maasai Drink Blood? Why Do Masai Jump Why Do the Maasai Drink Blood? Why Do the Maasai People Wear Red? Working in an Orphanage in Kenya World Health Organization Nursing Jobs Youth Volunteers Wanted
a a 10 of the Best Volunteer Abroad Organizations Best Africa Volunteer Programs I Want to Volunteer in Africa Paid Volunteer Jobs in Kenya Volunteer in Kenya 10 of the Best Volunteer Abroad Organizations 2023 Best Volunteer Abroad Programs, Organizations, & Projects 2023 Volunteer Trips for Teens - See the World and Do Some Good‎ A Guide to Volunteering Abroad in Kenya - Volunteer Abroad in Kenya Africa Projects for Middle School Africa Volunteer Programs Animals Africa Volunteer Programs Free Africa | Volunteer Opportunities in Overseas | Summer African Orphanage - Volunteer African Orphanage Volunteer African Orphanages Adoption African Orphans Facts Attachment Opportunities in Nakuru Attention Students - Volunteers Needed‎ Benefits of Volunteering at a Hospital Best Africa Volunteer Programs Best Midwifery Schools in the World Best Orphanages in Kenya Best Summer Volunteer Abroad Programs 2023 Best Summer Volunteer Abroad Programs 2023 Best Volunteer Abroad Programs Best Volunteer Organizations Busy Children's Home in Nairobi Needs Volunteer Helpers Can I Volunteer at a Hospital at 14 Can I Volunteer at an Orphanage Category: Kenya Volunteer » Charity Work in Kenya Cheap Volunteer in Africa Cheap Volunteer in Kenya Programs Children's Home - Volunteering Kenya Children's Home Volunteer Kenya Children's Orphanage Near Me Closest Orphanage to Me Conservation Volunteering in Kenya: Volunteer in Kenya Education Volunteer Organizations Engineering Mission Trips - Use Your Technical Skills‎ Expenses Paid Volunteer Abroad Experience in Africa for Newly Qualified Midwife Free International Volunteer Programs Free Nursing Study in Germany Free Volunteer Abroad Programs Free Volunteer Abroad Programs for College Students Free Volunteer Abroad Programs for High School Students Free Volunteer Programs in Africa - Great List of Opportunities From Volunteer in Africa Gap Year 100: the Best Travel Companies for Volunteering Global Student Volunteers Global Volunteers Good Samaritan Children's Home Nairobi City, Kenya Hands-on Medical Volunteer Experience in Kenya Affordable Happy Life Children's Home Nairobi, Kenya Health Care Volunteers Healthcare and Medical Placements in Nairobi, Kenya Healthcare Assistant Maternity Ward Jobs Hospital and Clinic Medical Volunteering, Kenya Hospital Volunteer for High School Students Hospital Volunteer Programs Near Me How to Become a Doula How to Get a Job in an Orphanage in Kenya How to Shadow a Nurse Midwife How to Volunteer at a Hospital in Kenya I Want to Volunteer in Africa I Want to Work in Orphanage in Kenya International Midwifery Internships International Midwifery Opportunities International Midwifery Programs International Nursing Jobs in Africa International Student Volunteers International Student Volunteers Address International Student Volunteers Complaints International Student Volunteers Contact International Student Volunteers Controversy International Student Volunteers Costa Rica International Student Volunteers Jobs International Student Volunteers Thailand International Volunteer Hq International Volunteer Hq Areas Served International Volunteer Hq Death International Volunteer Hq Reddit International Volunteer Hq Reviews International Volunteer Jobs - Where to Work, How to Help‎ International Volunteer Opportunities International Volunteer Organizations International Volunteer Projects in Kenya International Volunteer Travel - Kenya Wildlife Projects International Volunteer Work in Kenya » Internship in Kenya Wildlife Service in Karen Internship in Kws Jobs in Kenya Ivhq Problems Job Shadowing Midwives Jobs in African Orphanages Kenya - Volunteer and Intern in Kenya | Projects Abroad Kenya Hospital Volunteer Kenya Orphanages Adoption Kenya Volunteer Kenya Volunteer Programs Kenya Volunteering » Kenya Wildlife Service Internships Kenya Wildlife Service Jobs 2023 Kenya Wildlife Service Jobs 2023 Kenya Wildlife Service Volunteer Last Minute Volunteer in Kenya List of Children's Homes in Nairobi List of Orphanages in Africa List of Orphanages in Kenya Long Term Volunteer Opportunities Free Love Volunteers Mama Ngina Kenyatta Children's Home Nairobi, Kenya Maternity Care Assistant Maternity Care Assistant Salary Maternity Ward Jobs Maternity Ward Volunteer Jobs Medical Internships in Kenya Medical Kenya Volunteer Medical Missions Kenya Volunteers Medical Volunteer Abroad Medical Volunteer in Kenya Medical Volunteer Kenya Medical Volunteer Opportunities in Kenya Medical Volunteer Opportunities in Kenya - Nairobi Hospital Medical Volunteer Opportunities Kenya Medical Volunteer Projects in Kenya | Medical Volunteering Abroad for 16 Year Olds Medical Volunteering Abroad for Doctors Medical Volunteering Abroad Free Medical Volunteering in Kenya Medical Volunteering Uk Medical Volunteers Medical, Orphanage and Hospital Volunteering Kenya Midwife Assistant Course Midwife Assistant Salary Midwife Career Midwife Jobs in Singapore Midwife Jobs Volunteer Kenya Midwife Shadowing Midwife Shadowing in Africa Midwife Volunteer Midwife Volunteer Africa Midwife Volunteer Opportunities Midwifery Abroad Jobs Midwifery Elective Placements Abroad Midwifery Elective Placements Kenya Midwifery Electives Abroad | Midwifery Volunteering Placements Midwifery in Africa Midwifery Internships Midwifery Internships Abroad Midwifery Internships Abroad | Midwifery Volunteer Opportunities Abroad Midwifery Internships Abroad | Volunteering Journeys Midwifery Internships in Africa Midwifery Internships Kenya Midwifery Job Vacancies Midwifery Jobs Around the World Midwifery Jobs in Kenya Midwifery Jobs Overseas Midwifery Placements Kenya Midwifery Volunteer Programs Midwifery Volunteer Work Midwifery Volunteering Abroad Midwifery Volunteering Work Abroad Midwifery Volunteering# Midwifery Work Experience Midwifery Work Experience for 16 Year Olds Midwifery Work Experience Year 10 Midwifery: Volunteer Abroad | Overseas Volunteering - Projects Midwives Volunteering Abroad - Volunteer Midwife Jobs Overseas Nairobi Animal Orphanage Volunteer Nairobi Children's Home Lower Kabete Nairobi Hospital Volunteer New Hope Volunteers Kenya New Life Home Nairobi, Kenya Newly Qualified Midwife Get Experience in Africa Newly Qualified Midwife Jobs Abroad Newly Qualified Midwife Jobs Australia Ngo Volunteer Jobs in Kenya 2023 Ngo Volunteer Jobs in Kenya 2023 Ngos in Kenya and Their Contacts Ngos in Kenya Internship Ngos in Kenya Looking for Volunteers 2023 Ngos in Kenya Looking for Volunteers 2023 Ngos in Kenya That Need Volunteers Ngos in Kenya That Need Volunteers 2023 Ngos in Kenya That Need Volunteers 2023 Non-governmental Organization (Ngo) Jobs & Volunteer Projects Nursing Internships in Kenya Nursing Volunteering in Kenya Volunteer in Kenya Opportunities for Midwives Opportunities in Kenya for Ngos Orphanage Volunteer in Kenya Orphanage Volunteer Nairobi Orphanage Volunteer Near Me Orphanage Volunteer Program in Kenya Orphanage Volunteer Programs Near Me Orphanage Volunteering in Kenya Orphanages in Africa That Need Help Orphanages in Kenya Orphanages in Kenya Nairobi Orphanages in Need of Volunteers Orphanages Near My Location Orphanages That Need Volunteers Page Navigation Paid Volunteer Jobs in Kenya Paid Volunteer Jobs in Kenya 2023 Paid Volunteer Jobs in Kenya 2023 Paid Volunteer Work Abroad for Adults Paid Volunteer Work in Africa Paid Volunteering in Kenya Peace Corps in Kenya Pre-nursing Medical Shadowing Internships Abroad Private Midwife Jobs Programs Like Doctors Without Borders Projects Abroad: Volunteer Abroad | Intern Abroad Qualified Teacher Volunteer Abroad Red Cross in Kenya Red Cross Volunteer Application Kenya Shadowing a Community Midwife Social Volunteering in Orphanages in Kenya Student Volunteering Abroad - Build & Repair Homes & Schools‎ Study Midwifery Abroad Study Midwifery in Europe Study Midwifery in Germany in English Study Midwifery in Norway Study Midwifery in Spain Summer 2023 Volunteer Abroad Programs Summer Volunteer Programs for 14 Year Olds Summer Volunteer Programs for College Students Summer Volunteer Programs for High School Students Summer Volunteer Programs for Middle School Students Summer Volunteer Programs Near Me Summer Volunteering Abroad Free Summer Volunteering Abroad Under 18 Teacher Volunteer Abroad Summer Teaching English Volunteer Teaching Volunteer Abroad Projects Teaching Volunteer Opportunities Teaching Volunteer Opportunities Near Me Teaching Volunteering in Kenya Thomas Barnardo's Children's Home Kenya Top Summer Volunteer Abroad Programs 2023 Top Summer Volunteer Abroad Programs 2023 Un Volunteer Jobs in Kenya Un Volunteer Jobs in Kenya 2023 Un Volunteer Jobs in Kenya 2023 Unesco Volunteer Kenya United Nations Volunteers Urgent Volunteer in Kenya Voluntary Jobs in Kenya Volunteer - Maternity Africa Volunteer 4 Africa Volunteer 4 Africa Jobs Volunteer 4 Africa Reviews Volunteer Abroad Volunteer Abroad - Help Those in Need Volunteer Abroad - Social Change With Solutions Volunteer Abroad and Travel in Africa Volunteer Abroad Free Flights and Accommodation Volunteer Abroad Free Flights and Accommodation 2023 Volunteer Abroad Free Flights and Accommodation 2023 Volunteer Abroad in Nursing - a New Way to Volunteer‎ Volunteer Abroad Summer Student Volunteer Abroad With International Volunteer Hq Ivhq Volunteer Africa » Volunteer and Intern in Kenya Volunteer and Travel for Free in Kenya Volunteer at Orphanage Volunteer Healthcare Volunteer Healthcare in Kenya Volunteer in a Hospital Volunteer in a Hospital in Kenya Volunteer in Africa Volunteer in Africa - a New Way to Volunteer Volunteer in Africa - Most Affordable Programs Volunteer in Africa - Projects Abroad Volunteer in Africa 2023 Volunteer in Africa 2023 Volunteer in Africa for a Month Volunteer in Africa for Free Volunteer in Africa in 2023 & 2023 - Top Recommendations Volunteer in Africa in 2023 & 2023 - Top Recommendations Volunteer in Africa in Orphanages | Projects Abroad Volunteer in Africa in Teaching, Medical, Sports & Outreach Volunteer in Africa Orphanage Volunteer in Africa Summer 2023 Volunteer in Africa Summer 2023 Volunteer in Africa With Animals Volunteer in Africa | Volunteer Work | Free Volunteering Volunteer in an Orphanage in Kenya | Africa Volunteer Programmes Volunteer in Hospitals Volunteer in Kenya Volunteer in Kenya - Affordable Volunteer Abroad Programs Volunteer in Kenya - Most Affordable Programs Volunteer in Kenya - Projects Abroad Volunteer in Kenya - Volunteers Volunteer in Kenya 2023 Volunteer in Kenya 2023 Volunteer in Kenya Agape Volunteers Volunteer in Kenya Application Volunteer in Kenya at an Orphanage Volunteer in Kenya for Free Volunteer in Kenya Immediately Volunteer in Kenya Love Volunteers Volunteer in Kenya Orphanage Volunteer in Kenya Orphanage | Volunteer in Kenya Volunteer in Kenya Reviews Volunteer in Kenya Safe, Cheap & Memorable Volunteer in Kenya Vulnerable Children Program Volunteer in Kenya With Lowest Fees #1 Rated Projects Volunteer in Kenya With Volunteers Amazing Opportunities Volunteer in Kenya | Affordable Volunteer Programs Volunteer in Kenya | Go Overseas Volunteer in Kenya | Intern in Kenya | Projects Abroad Volunteer in Kenya | Volunteering Work in Kenya Volunteer in Kenya » Volunteer in Kenya » Volunteer Africa » Volunteer in Kenya – Masai Mara Lion and Wildlife Volunteer in Kibera Volunteer in Mombasa, Kenya - Orphanage, Teaching, Medical Volunteer in Nairobi Kenya Volunteer in Nairobi Orphanage Volunteer Job in Kenya - Jobs Volunteer Jobs in Kenya Volunteer Jobs in Kenya 2023 Volunteer Jobs in Kenya 2023 Volunteer Jobs in Kenya » Volunteer Jobs in Nairobi Volunteer Jobs in Nairobi 2023 Volunteer Jobs in Nairobi 2023 Volunteer Kenya Volunteer Kenya - Volunteering and Charity Work in Kenya Volunteer Kenya Cornwall College Volunteer Kenya Orphanage Free Volunteer Kenya Wildlife Volunteer Masai Mara Volunteer Medicine Internships Kenya | Projects Abroad Volunteer Midwife Assistant Volunteer Midwife Australia Volunteer Midwifery Internships Abroad Volunteer Nurses, Doctors, Physiotherapists Volunteer Nursing in Africa » Nursing Volunteering » Voluntary Jobs in Kenya Volunteer Nursing Jobs in Kenya Volunteer Opportunities for Kenyan Citizens Volunteer Opportunities for Kenyan Citizens 2023 Volunteer Opportunities for Kenyan Citizens 2023 Volunteer Opportunities for Professional Midwives in Kenya Volunteer Opportunities for Teachers in Summer Volunteer Opportunities in Kenya 2023 Volunteer Opportunities in Kenya 2023 Volunteer Opportunities in Kenya for Ngos Volunteer Opportunities in Nairobi Volunteer Opportunities in Nairobi 2023 Volunteer Opportunities in Nairobi 2023 Volunteer Opportunities Kenya » Volunteer or Intern in Kenya - Abroad Volunteer Orphanage Abroad Volunteer Orphanage Abroad Free Volunteer Orphanage Work in Africa Volunteer Programs Hospitals Volunteer Programs in Africa Volunteer Programs in Africa | Go Overseas Volunteer Teacher Volunteer Teacher Assistant Volunteer Teacher Job Description Volunteer Teacher Meaning Volunteer Teaching Abroad for Qualified Teachers Volunteer Teaching Abroad Free Volunteer Teaching Abroad | Volunteer Teaching Africa Volunteer Teaching English Abroad Free Volunteer Teaching English to Immigrants Volunteer Teaching Jobs Volunteer Teaching Jobs Near Me Volunteer Teaching Programs Volunteer to Teach English Near Me Volunteer to Teach English Online Volunteer Travel Kenya Volunteer Travel Programs Volunteer With Children in Africa | Projects Abroad Volunteer With Children in Kenya Volunteer With Children in Kenya | Children Program Kenya Volunteer With Kenyan Ngo - Be Part of Team Kenya Volunteer Work Abroad All Expenses Paid Volunteer Work Abroad Free Travel and Accommodation Volunteer Work at an Orphanage Volunteer Work at an Orphanage | Kenya | 2023 - Go Abroad Volunteer Work at an Orphanage | Kenya | 2023 - Go Abroad Volunteer Work in Kenya With Animals Volunteer Work Kenya » Volunteer Work Opportunities » Volunteer Working » Volunteer Travel - Kenya » Volunteering - Kenya Children's Home Volunteering Africa » Volunteering and Gap Year Programs Abroad Volunteering at a Hospital Duties Volunteering at a Hospital Near Me Volunteering at Kenya Hospitals Volunteering for Midwifery Volunteering in Africa Volunteering in Africa for Free Volunteering in Africa Orphanages Volunteering in African Orphanages Volunteering in an Orphanage in Kenya Volunteering in Kenya Volunteering in Kenya for Kenyan Students Volunteering in Kenya Orphanage Volunteering in Nairobi Orphanages Volunteering Kenya » Volunteering Opportunities in Kenya Volunteers | Medical Volunteering in Kenya Volunteers: Kenya Working in an Orphanage in Kenya World Health Organization Nursing Jobs Youth Volunteers Wanted 10 of the Best Volunteer Abroad Organizations 2023 Best Volunteer Abroad Programs, Organizations, & Projects 2023 Volunteer Trips for Teens - See the World and Do Some Good 2024 Best Volunteer Abroad Programs, Organizations, & Projects 2024 Volunteer Trips for Teens - See the World and Do Some Good A Guide to Volunteering Abroad in Kenya - Volunteer Abroad in Kenya Africa Projects for Middle School Africa Volunteer Programs Animals Africa Volunteer Programs Free Africa | Volunteer Opportunities in Overseas | Summer African Orphanage - Volunteer African Orphanage Volunteer African Orphanages Adoption African Orphans Facts Attachment Opportunities in Nakuru Attention Students - Volunteers Needed Benefits of Volunteering at a Hospital Best Africa Volunteer Programs Best Summer Volunteer Abroad Programs 2023 Best Summer Volunteer Abroad Programs 2024 Busy Children's Home in Nairobi Needs Volunteer Helpers Can I Volunteer at a Hospital at 14 Charity Work in Kenya Cheap Volunteer in Africa Cheap Volunteer in Kenya Programs Children's Home - Volunteering Kenya Children's Home Volunteer Kenya Conservation Volunteering in Kenya: Volunteer in Kenya Engineering Mission Trips - Use Your Technical Skills Free Volunteer Abroad Programs Free Volunteer Programs in Africa - Great List of Opportunities From Volunteer in Africa Gap Year 100: the Best Travel Companies for Volunteering Global Volunteers Good Samaritan Children's Home Nairobi City, Kenya Happy Life Children's Home Nairobi, Kenya Healthcare and Medical Placements in Nairobi, Kenya Hospital Volunteer for Highschool Students Hospital Volunteer Programs Near Me How to Volunteer at a Hospital in South Africa I Want to Volunteer in Africa International Volunteer Jobs - Where to Work, How to Help International Volunteer Organizations International Volunteer Projects in Kenya International Volunteer Travel - Kenya Wildlife Projects International Volunteer Work in Kenya Internship in Kenya Wildlife Service in Karen Internship in Kws Jobs in Kenya Jobs in African Orphanages Kenya - Volunteer and Intern in Kenya | Projects Abroad Kenya Volunteer Kenya Volunteer Programs Kenya Volunteering Kenya Wildlife Service Internships Kenya Wildlife Service Jobs 2023 Kenya Wildlife Service Jobs 2024 Kenya Wildlife Service Volunteer Last Minute Volunteer in Kenya List of Children's Homes in Nairobi List of Orphanages in Africa List of Orphanages in Kenya Love Volunteers Mama Ngina Kenyatta Children's Home Nairobi, Kenya Medical Volunteer Opportunities Kenya Medical Volunteering Abroad for 16 Year Olds Medical Volunteering Abroad for Doctors Medical Volunteering Abroad Free Medical Volunteering Uk Medical, Orphanage and Hospital Volunteering Kenya Nairobi Children's Home Lower Kabete New Life Home Nairobi, Kenya Ngos in Kenya and Their Contacts Ngos in Kenya Internship Ngos in Kenya That Need Volunteers Non-governmental Organization (Ngo) Jobs & Volunteer Projects Nursing Volunteering in Kenya Volunteer in Kenya Opportunities in Kenya for Ngos Orphanages in Africa That Need Help Orphanages in Kenya Nairobi Orphanages in Need of Volunteers Paid Volunteer Jobs in Kenya Paid Volunteer Work in Africa Peace Corps in Kenya Programs Like Doctors Without Borders Projects Abroad: Volunteer Abroad | Intern Abroad Red Cross in Kenya Student Volunteering Abroad - Build & Repair Homes & Schools Summer 2023 Volunteer Abroad Programs Summer 2024 Volunteer Abroad Programs Summer Volunteer Programs for 14 Year Olds Summer Volunteer Programs for College Students Summer Volunteer Programs for High School Students Summer Volunteer Programs for Middle School Students Summer Volunteer Programs Near Me Summer Volunteering Abroad Free Summer Volunteering Abroad Under 18 Thomas Barnardo's Children's Home Kenya Top Summer Volunteer Abroad Programs 2023 Top Summer Volunteer Abroad Programs 2024 Un Volunteer Jobs in Kenya Un Volunteer Jobs in Kenya 2023 Un Volunteer Jobs in Kenya 2024 Urgent Volunteer in Kenya Voluntary Jobs in Kenya Volunteer 4 Africa Volunteer 4 Africa Jobs Volunteer 4 Africa Reviews Volunteer Abroad - Help Those in Need Volunteer Abroad - Social Change With Solutions Volunteer Abroad and Travel in Africa Volunteer Abroad in Nursing - a New Way to Volunteer Volunteer Abroad Summer Student Volunteer Africa Volunteer in a Hospital Volunteer in a Hospital in Kenya Volunteer in Africa Volunteer in Africa - a New Way to Volunteer Volunteer in Africa - Most Affordable Programs Volunteer in Africa - Projects Abroad Volunteer in Africa for Free Volunteer in Africa in 2023 & 2023 - Top Recommendations Volunteer in Africa in 2024 & 2024 - Top Recommendations Volunteer in Africa in Orphanages | Projects Abroad Volunteer in Africa in Teaching, Medical, Sports & Outreach Volunteer in Africa Orphanage Volunteer in Africa Summer 2023 Volunteer in Africa Summer 2024 Volunteer in Africa With Animals Volunteer in Africa | Volunteer Work | Free Volunteering Volunteer in an Orphanage in Kenya | Africa Volunteer Programmes Volunteer in Hospitals Volunteer in Kenya Volunteer in Kenya - Affordable Volunteer Abroad Programs Volunteer in Kenya - Most Affordable Programs Volunteer in Kenya - Projects Abroad Volunteer in Kenya - Volunteers Volunteer in Kenya 2023 Volunteer in Kenya 2024 Volunteer in Kenya Agape Volunteers Volunteer in Kenya at an Orphanage Volunteer in Kenya for Free Volunteer in Kenya Immediately Volunteer in Kenya Love Volunteers Volunteer in Kenya Orphanage Volunteer in Kenya Orphanage | Volunteer in Kenya Volunteer in Kenya | Affordable Volunteer Programs Volunteer in Kenya | Go Overseas Volunteer in Kenya | Intern in Kenya | Projects Abroad Volunteer in Kenya | Volunteering Work in Kenya Volunteer in Kenya – Masai Mara Lion and Wildlife Volunteer in Mombasa, Kenya - Orphanage, Teaching, Medical Volunteer in Nairobi Kenya Volunteer Job in Kenya - Jobs Volunteer Jobs in Kenya Volunteer Jobs in Kenya 2023 Volunteer Jobs in Kenya 2024 Volunteer Jobs in Nairobi Volunteer Jobs in Nairobi 2023 Volunteer Jobs in Nairobi 2024 Volunteer Kenya - Volunteering and Charity Work in Kenya Volunteer Kenya Cornwall College Volunteer Kenya Wildlife Volunteer Opportunities for Kenyan Citizens Volunteer Opportunities in Kenya 2023 Volunteer Opportunities in Kenya 2024 Volunteer Opportunities in Kenya for Ngos Volunteer Opportunities Kenya Volunteer or Intern in Kenya - Abroad Volunteer Orphanage Work in Africa Volunteer Programs Hospitals Volunteer Programs in Africa Volunteer Programs in Africa | Go Overseas Volunteer Travel - Kenya Volunteer Travel Programs Volunteer With Children in Africa | Projects Abroad Volunteer With Children in Kenya | Children Program Kenya Volunteer With Kenyan Ngo - Be Part of Team Kenya Volunteer Work Abroad All Expenses Paid Volunteer Work at an Orphanage | Kenya | 2023 - Go Abroad Volunteer Work at an Orphanage | Kenya | 2024 - Go Abroad Volunteer Work in Kenya With Animals Volunteer Work Kenya Volunteer Work Opportunities Volunteer Working Volunteering - Kenya Children's Home Volunteering Africa Volunteering and Gap Year Programs Abroad Volunteering at a Hospital Duties Volunteering at a Hospital Near Me Volunteering at Kenya Hospitals Volunteering in Africa Volunteering in Africa for Free Volunteering in Africa Orphanages Volunteering in African Orphanages Volunteering in Kenya Volunteering Kenya Volunteering Opportunities in Kenya Volunteers: Kenya Youth Volunteers Wanted 10 Interesting Facts About Africa 100 Facts About Africa 101 Facts About Africa 12 Easy Ways to Travel to Africa on a Budget 3 Reasons Why Africa is the Best Place to Travel to in the World 33 Facts About Africa 34 Top Tips for Budget Travel in Africa 5 Most Beautiful Places in Africa Accommodation in Kenya Africa Climate Africa Covid Vaccine Requirements Africa is Famous for Africa is Famous for Producing Africa is Rich in Natural Resources but Poor Africa Tourism Africa Travel Guide Africa Travel Restrictions Africa Travel: Questions and Answers Africa Vacation Packages 2023 Africa Vacation Packages 2024 African Safari Packages All Inclusive Trips to Africa With Airfare Backpacking Africa Packing List Bad Facts About Africa Best African Safari Tours Best Countries to Visit in Africa 2023 Best Country in Africa to Live Best First Country to Visit in Africa Best Place to Vacation in Africa With Family Best Places to Visit in Africa for First Timers Birthright Africa Can You Drive to Africa From Usa? Can You Fly Straight to Africa From Usa? Cheap Africa Vacation Packages Cheap Flights From Nairobi to Africa Cheapest Way to Travel to Africa Come to Africa I Will Help You Countries in Africa Do You Need Covid Vaccinations to Go to South Africa Do You Need Covid Vaccine to Travel to Africa Find a Boyfriend in Africa Find a Girlfriend in Africa Find Amazing Hosts to Stay on Your Trip to Africa Free Accommodation in Exchange for Work How Do You Describe Africa? How Does Africa's Geography Affect Its Economy? How Many Days Should I Spend in Africa? How Many Hours Does It Take to Fly to Africa? How Much Does a Trip to Africa Cost Per Person? How Much Does a Trip to Africa Cost? How Much Does It Cost to Go to Africa for a Week How Old is Africa? How to Get to Africa Without Flying How to Travel in Africa on a Tight Budget How to Travel to Africa for Free How to Travel to Africa Safely I Always Wanted to Travel to Africa I Will Help You Travel to Africa Independent Travel in Africa Is English Spoken in Africa? Is It Safe to Travel to Africa in 2024 Is It Safe to Travel to Africa in 2024 Yes Is It Safe to Travel to South Africa Kenya Travel Advice & Safety List of Natural Resources in Africa Live in Volunteer Opportunities Luxury African Safari Vacation Packages Most Respected African Countries Most Visited Cities in Africa 2021 Most Visited Cities in South Africa Most Visited Country in Africa 2023 Most Visited Place in Africa Planning a Trip to Africa South Africa Travel Restrictions Tips and Tricks for Travelling in Africa Top 10 Beautiful Country in Africa Top 10 Mineral-rich Countries in Africa Top 10 Tourist Attractions in Africa Top 100 Places to Visit in Africa Top 12 Trip Reasons for a Vacation Visit to Africa Top 20 Countries With the Most Natural Resources in Africa Top Tips for Booking a Cheap Flight to Africa Top Tourist Countries in Africa Travel for Free by Volunteering Travel Through Africa From North to South Travel to Africa Guide 2024 Travel to South Africa Covid Requirements Traveling Africa on a Budget Trip to Africa Package Trips to Africa All Inclusive Visit Kenya With Your Family Volunteer Travel Volunteer Work in Exchange for Free Accommodation and Food What African Country Should I Visit First? What African Country Should I Visit First? Kenya What Airlines Fly to Africa? What Are 2 Tourist Attractions in Africa? What Are 5 Facts About Africa What Are 5 Interesting Facts About Africa? What Are the 3 Most Popular Languages in Africa? What Are Your Top 10 Suggested Countries to Visit in Africa and Why? What Attracts Tourists to Africa? What Do You Love About Africa? What is Africa Known for Producing What is the Best Country in Africa 2023? What is the Best Country in Africa 2023? Kenya What is the Best Country in Africa to Visit? What is the Best Country in Africa to Visit? Kenya What is the Best Month to Visit Africa? What is the Cheapest Month to Fly to Africa? What is the Full Meaning of Africa? What is the Main City of Africa? What is the Most Beautiful Language in Africa? What is the Most Popular Part of Africa? What is the Most Recommended Country to Visit? What is the Most Recommended Country to Visit? Kenya What is the Oldest African Language? What is the Prettiest Place in Africa? What Kind of Food Do Africans Eat? What Language is Spoken in Africa? What Vaccinations Do I Need for South Africa What Was Africa Called in the Bible? What Was Africa Original Name? What You Need to Travel to Africa Whats the Biggest City in Africa? Where is the Most Visited Place in Africa? Which African Country Has the Best Tourist Attractions? Which African Country is Most Beautiful? Which Are the 5 Largest Cities in Africa? Which Continent Has the Most Natural Resources Which Country Has the Most Natural Resources in Africa Which Country is the Most Beautiful in Africa 2023? Which Country is the Most Beautiful in Africa 2023? Kenya Which is the Richest Country in Africa? Which is the Safest African Country to Visit? Which is the Safest African Country to Visit? Kenya Who is Best City in Africa? Why Africa is Beautiful? Why Africa is Special? Why Do I Want to Go to Africa? Why Do Tourists Visit South Africa? Why is Africa Called Africa? Why is Africa Called the Dark Continent? Why is Africa the Best Place to Visit? Why is Africa the Best Place to Visit? Kenya Why Should I Visit South Africa? Worldpackers Worldpackers South America