Equity and Merit Scholarships for Students from Developing Countries

 Education Scholarships » Undergraduate Scholarships » Graduate Scholarships » International Scholarships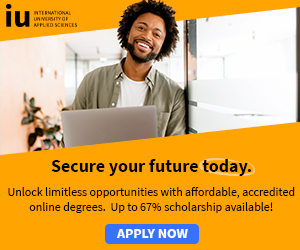 Equity and Merit Scholarships for students from developing countries.
These scholarships aim to assist talented but economically disadvantaged students from some of the world's poorest countries.
The scholarships are jointly funded by the University of Manchester and its alumni. The University waives the tuition fee in full and the generosity of alumni covers students' living costs and flights to the UK.
Equity and Merit Scholarships - Supporting Outstanding Students
The scheme operates in Uganda, Rwanda, Tanzania and Bangladesh. Scholarships are available for students to undertake postgraduate Masters degrees that are not available in their home country and which are intended to fill a particular skills gap. Awards are also available for study by distance learning.
To date, 85 students have received support to undertake Masters degrees (full-time or online) and more than 250 students have received awards to study in their home country on a University-validated programme.
Full-time Campus-based Postgraduate Taught Masters - Scholarship Eligibility
The scholarships are aimed at applicants from disadvantaged backgrounds. Applicants must:
Be a resident citizen of Uganda/Rwanda/Tanzania/Bangladesh and have not previously studied abroad;
Hold a first or upper second class (or the equivalent) undergraduate degree;
Have a minimum of two years relevant work experience;
Be committed to returning home and able to demonstrate his/her potential to make a positive impact in the future at home;
Have a clear idea how studying in the UK would benefit both his/her career and the development of home country.

Equity and Merit Scholarships - Scholarship Subjects

Scholarships are available in a wide range of subjects including Engineering, Environment, Medical and Life Sciences, Law and Education.

The scholarships cover full tuition fees, return international airfares and living expenses.

Equity and Merit Scholarships - Masters Scholarships by Distance Learning

Scholarships are also available for the following distance learning programmes:
Master of Public Health (MPH)
MSc Human Resource Management and Development
MSc Management and Information Systems

Scholarships cover all tuition fees, course materials and examinations. For online courses students will need regular access to a computer with an internet connection, and a basic level of computer skills is required.

Scholarship Eligibility

The scholarships are aimed at applicants from disadvantaged backgrounds. Applicants must:
Be a resident citizen of Uganda/Rwanda/Bangladesh and have not previously studied abroad;
Hold a first or upper second class (or the equivalent) undergraduate degree;
Have a minimum of two years relevant work experience;
Be committed to returning home and able to demonstrate the potential to make a positive impact in the future at home;
Have a clear idea how studying in the UK would benefit both his/her career and the development at home;

Meet the specified English language requirements for the relevant course – applicants must submit a valid IELTS or TOFEL score at the time of application.

For more information and scholarship application materials, see: Equity and Merit Scholarships for students from developing countries.

More: Scholarships and Grants

African Scholarships » African Women Scholarships & Grants » Developing Countries Scholarships » Erasmus Mundus Scholarships for Developing Countries » Fellowship Programs » Funding Grants for NGOs » Government Scholarships » LLM Scholarships » MBA Scholarships » PhD and Masters by Research Scholarships » Public Health Scholarships - MPH Scholarships » Refugees Scholarships » Research Grants » Scholarships and Grants

Scholarships for African Students » Undergraduate Scholarships » African Women Scholarships & Grants » Developing Countries Scholarships » Erasmus Mundus Scholarships for Developing Countries » Fellowship Programs » Funding Grants for NGOs » Government Scholarships » LLM Scholarships » MBA Scholarships » PhD and Masters by Research Scholarships » Public Health Scholarships - MPH Scholarships » Refugees Scholarships » Research Grants » Scholarships and Grants

Scholarships in Australia » Scholarships in Belgium » Scholarships in Canada » Scholarships in Germany » Scholarships in Italy » Scholarships in Japan » Scholarships in Korea » Scholarships in Netherlands » Scholarships in UK » Scholarships in USA