Higher Education Masters Programme in Africa Scholarships
Graduate Scholarships » Africa Scholarships » University Scholarships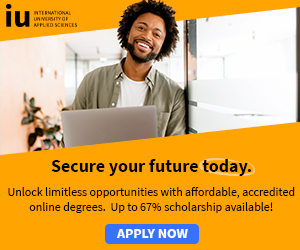 Higher Education Masters Programme in Africa Scholarships: The Higher Education Master in Africa Programme (HEMA) is a research based master programme focusing on the changing functions, policies, and operations of Higher Education, with a special emphasis on higher education in the developing world.
Higher Education Master in Africa Programme (HEMA) allows students to study at the University of Oslo, University of Western Cape-South Africa, and Makerere University, Uganda.
16 scholarships are awarded annually to students from Africa admitted to the programme.
The scholarship includes: Tuition fees, living cost and accommodation, travel expenses from home country to the admitting institution, installation grant, excess luggage, medical insurance, field work, publication grant and visa.
Students will be enrolled in all three universities and will have the chance to spend at least one semester at each school.
Eligible nationalities for scholarships are Uganda, Tanzania, Malawi, Mozambique, Zambia, South Africa.
Students who are interested in this unique experience and would like to be a part of the changing field of Higher Education in the developing world should refer to the site below.
For further details and application materials, contact: Higher Education Masters Programme in Africa Scholarships Website
More: Graduate Scholarships » Africa Scholarships » University Scholarships