Aga Khan University Scholarships

Graduate Scholarships » International Scholarships » University Scholarships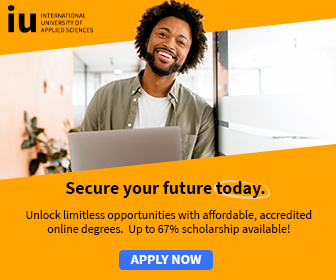 Aga Khan University Scholarships: Applications for admission to the Master of Education (Med) programme are invited for the Aga Khan University's two year, full-time progamme. Classes commence in November.
Candidates may apply through one of the following routes:
Aga Khan University and Kenya Government Scholarships
Applicants must be employees of the Teachers Service Commission /Ministry of Education and be teachers or educators in the areas of English, Mathematics, Science and Social, Studies/ be in an educational leadership position.
Applicants to seek paid study leave from their employer and commitment of their employer to contribute towards the scholarship.
They must therefore process their application through the Teachers Service Commission/Ministry of Basic Education.
Privately Sponsored Students
Applicants must be professional teachers currently working in the education sector.
Applicants who would like to further their studies in English Education, Mathematics Education, Social Studies/Geography/History or Educational Leadership and management and are interested in taking a two year, full–time Master of Education programme may apply.
Applicants do not need to apply through the employer. Scholarship Application Eligibility Criteria:
A Bachelor's degree, Second Class Upper Division (GPA of 3.5 out of 4.0) with professional qualifications in education.
Minimum 2 years teaching experience post-bachelor degree.
In the case of TSC-employed teachers applying fro AKU and Kenyan Government sponsorship, candidate must have served for at least 6 years as a teacher.
Proficiency in English language.

All short-listed candidates will be interviewed and sit for a logical reasoning and English language proficiency test.

Closing date: March 4th.

For more information: Academic Administration Office, Institute for Education Development, Eastern Africa, Aga Khan University – TIHE, P.O BOX 125, Dar es Salaam. E-mail: ss-iedea [at] aku.edu

Application forms can be downloaded from: Aga Khan University Website

More: Graduate Scholarships » International Scholarships » University Scholarships