UNISA Postdoctoral Call for Applications
Postdoctoral Scholarships » Education Scholarships » Academic Scholarships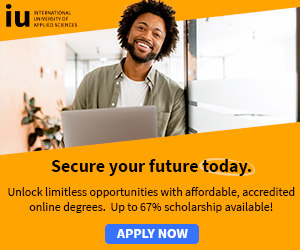 UNISA Postdoctoral Call for Applications: To improve its research outcomes and impact, the University of South Africa (UNISA) annually takes on board postdoctoral fellows for a duration of 1 year renewable on performance for one more year.
The goal of the programme is to support the development of highly competent and confident young researchers who have solid research plans.
For this intake, twelve postdoctoral research fellowships can be awarded in any of the following colleges: College of Agriculture and Environmental Sciences; Education; Economics and Management Sciences; Graduate Studies; Graduate School of Business Leadership; Human Sciences; Law; Science, Engineering and Technology.
Call for Applications - Fellowship Year
January – December
Fellowship Disciplines
Agriculture, Arts, Economics, Engineering, Environmental Sciences, Humanities, Law, Life Sciences, Management Sciences, Natural Sciences, Social Sciences, and Technology.
UNISA Postdoctoral Call for Applications - Fellowship Eligibility & Requirements
The following criteria must be met:
Doctoral qualification should not be older than 5 years
Doctoral qualification should not have been obtained from UNISA
Permanent UNISA staff members do not qualify for this programme, irrespective of where the Doctoral degree was obtained
University staff members applying to this programme will have to provide a supporting letter from their human resources department clearly indicating their working hours and status of employment during the tenure of the award.

Postdoctoral fellows are required to produce at least two publishable peer-reviewed research outputs during the tenure of the fellowship.

Fellowship Application Procedure

Applicants are encouraged to visit the webpages of their prospective colleges on the UNISA website – see the links below – prior to tending in applications.

Application forms are obtainable from the Research Department's webpage.

An applicant must submit as, one pdf document, a completed application form (RD_PDF_001); a motivation letter; recently certified copies of original tertiary qualifications; recently certified copies of ID documents; CV; and 2 official reference letters to Ms Ayivor (ayivoaf1[ [at] unisa.ac.za).

Fellowship Application Deadline: August 30.

Late, ineligible and/or incomplete applications will not be considered.

Note (Official Certification of Your Documents): Official certifications can be issued by all public authorities entitled to bear an official seal, such as government offices, police department, post office.

Certifications from Solicitors/attorneys, public accountants and associations will not be accepted.

The official certification must include at least the following:
A statement certifying that the copy conforms to the original (attestation clause)
The signature of the attester
A stamp of the official seal.

For more information, see: UNISA Postdoctoral Call for Applications

The advert is under "academic" and "research vacancies".

More: Postdoctoral Scholarships » Education Scholarships » Academic Scholarships » How to Apply » Postdoc Fellowship

African Scholarships » African Women Scholarships & Grants » Developing Countries Scholarships » Erasmus Mundus Scholarships for Developing Countries » Fellowship Programs » Funding Grants for NGOs » Government Scholarships » LLM Scholarships » MBA Scholarships » PhD and Masters by Research Scholarships » Public Health Scholarships - MPH Scholarships » Refugees Scholarships » Research Grants » Scholarships and Grants