Sheikh Kamal Adham Fellowship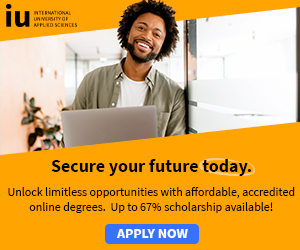 Graduate Fellowships » International Fellowships » Education Fellowships
Journalism and Mass Communication Scholarships: The Sheikh Kamal Adham fellowship is awarded annually by the American University in Cairo, to graduate student in the Journalism and Mass Communication Department.
The fellowship assists graduate students in television journalism on the basis of merit and need.
The recipients work as assistants at the Adham Center for Television Journalism during the academic year.
Scholarship Eligibility:
Financial need.
Academic performance in the program.
Professional experience is also considered where applicable.

Duration:
One year (two regular semesters). Award: The fellowship covers:
A waiver of tuition fees.
Recipient will serve as assistant in the Adham Center for 80 hours per month during the academic year, assisting in the Center's projects and research under the supervision of the Center's Director.

Eligible students may apply at the Office of Student Financial Affairs.

For more information, contact the assistant to the director of the Kamal Adham Center for Electronic Journalism, Tel: (2-02) 797-5424. E-mail: gnashar [at] aucegypt.edu.

For additional information, contact: Journalism and Mass Communication Scholarships » Sheikh Kamal Adham Fellowships

More: Graduate Fellowships » International Fellowships » Education Fellowships