Doodle 4 Google Competition

Google Scholarships » Google Student Scholarships » Google Scholarship Applications - Google Grants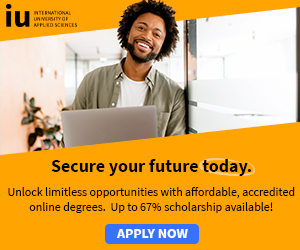 Doodle 4 Google Competition: Doodle 4 Google is a program that invites students to use their artistic talents to think big and redesign Google homepage logo for millions to see.
This year, in celebration of Kenya's Jubilee year, Google is challenging students all across Kenya to design their own "doodle" using the theme "My Kenya."
The overall winning entry will be displayed for 24 hours on the Google Kenya homepage.
The overall winner will also receive an award of KES 800,000 worth of school fees, a KES 800,000 technology grant for their school, as well as an Android tablet device for themselves and their teacher.
Doodles are spontaneous and exciting changes made to the Google logo and have long been a part of the Google brand. The winning student's artwork will be displayed on the Google homepage.
Doodles have previously commemorated local events and heroes such as Wangari Maathai and events ranging from Kenya's Independence day to the wildebeest migration in the Masai Mara.
The 'Doodle 4 Google' will be the first nationwide drawing competition by Google inviting all aspiring young artists from the country to design their own Google logo, inspired by the theme 'My Kenya.'
The deadline for submitting the doodles is 14th June and the winner will be announced on July 26 and the winning doodle will be displayed on the Google homepage for 24 hours in August.
All Kenyan students aged between 6-18 can participate in the competition as Kenya is celebrating 50 years of independence in December.
For more information and competition application see; Doodle 4 Google Competition
African Scholarships » African Women Scholarships & Grants » Developing Countries Scholarships » Erasmus Mundus Scholarships for Developing Countries » Fellowship Programs » Funding Grants for NGOs » Government Scholarships » LLM Scholarships » MBA Scholarships » PhD and Masters by Research Scholarships » Public Health Scholarships - MPH Scholarships » Refugees Scholarships » Research Grants » Scholarships and Grants
Scholarships for African Students
»
Undergraduate Scholarships
»
African Women Scholarships & Grants
»
Developing Countries Scholarships
»
Erasmus Mundus Scholarships for Developing Countries
»
Fellowship Programs
»
Funding Grants for NGOs
»
Government Scholarships
»
LLM Scholarships
»
MBA Scholarships
»
PhD and Masters by Research Scholarships
»
Public Health Scholarships - MPH Scholarships
»
Refugees Scholarships
»
Research Grants
»
Scholarships and Grants
Scholarships in Australia » Scholarships in Belgium » Scholarships in Canada » Scholarships in Germany » Scholarships in Italy » Scholarships in Japan » Scholarships in Korea » Scholarships in Netherlands » Scholarships in UK » Scholarships in USA