Mo Ibrahim Foundation Leadership Fellowships
Mo Ibrahim Foundation Leadership Fellowship
 » Fully Funded to Work at ADB, UNECA & ITC With Annual Stipend of $100,000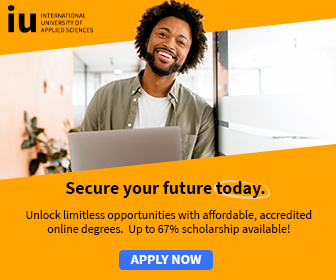 Mo Ibrahim Foundation Leadership Fellowship (Technical Advisor)
Duty Station:
Addis-Ababa
Post Title:
Mo Ibrahim Leadership Fellow
Duration of Assignment/Conditions: This Fellowship is awarded for a period of 12 months.
1. General Information
The United Nations Economic Commission for Africa (UNECA) has a dual role as the regional arm of the United Nations in Africa and as one of the major pan-African institutions.
Its mandate is to promote the social and economic development of Africa through knowledge activities, advocacy and consensus building and technical cooperation.
The Mo Ibrahim Foundation was established in 2006 and aims to support good governance and great leadership in Africa. The Foundation works to:
Stimulate debate on good governance;
Provide criteria by which citizens and governments can measure progress;
Recognize achievement in African leadership and provide a practical way in which leaders can build positive legacies on the continent when they have left office;
Support aspiring leaders for the African continent.

As part of its programme to support member States, UNECA is partnering with the Mo Ibrahim Foundation to promote leadership development through a practical and on-the-job fellowship. The programme is aimed at enabling young African professionals to develop leadership capacity in a large institution, gain knowledge of the functioning of the United Nations, have better understanding of Africa's socio-economic challenges and contribute to the analytical, advocacy and policy advisory work of the Commission.

The Mo Ibrahim Foundation (the "Foundation"), is financing the Ibrahim Leadership Fellowship position in the UNECA.

The Fellow will perform the duties and responsibilities of the position at the headquarters of UNECA in Addis Ababa, Ethiopia.

The Ibrahim Leadership Fellowship Programme is a selective Fellowship that prepares the next generation of outstanding African leaders by providing them with unique work opportunities at the most senior level of prominent African institutions or multilateral organizations, whose mandate is to improve the economic and social prospects of Africa.

The Fellowship allows talented individuals to increase and enhance their professional capacity, with the intention of contributing to the governance and development of their countries thereby creating a pipeline of future African leaders.

2. Duties and Responsibilities

The Foundation Fellow will take leadership guidance from the Executive Secretary and/or a designated Representative in the Office of the Executive Secretary (OES).

With this guidance, the Fellow will contribute to the design and implementation of strategic assignments that will increase and enhance their professional and leadership capacity, with the intention of contributing to the governance and development of their countries.

As part of his/her general responsibilities, the Fellow will be expected to:
Advise on and develop strategic initiatives to advance UNECA's mission and objectives.
Support the programmatic and administrative functions of OES
Plan, develop, and implement strategies for promoting regional integration.
Conceive, develop and promote innovations in UNECA development policies, including helping Africa to meet its special needs
Review activity reports and financial statements to determine progress and status in attaining objectives and revise objectives and plans in accordance with current conditions.
Undertake other duties as assigned.

3. Eligibility Criteria

The Fellowship is for young female and male professionals, mid-career and executives alike who are nationals of ECA member States, residing anywhere in the world and are under the age of Forty (40) years. Consideration will, however, be given to women under the age of Forty-Five (45) years with children;

Work Experience

The Fellow should have at least 7 years of relevant work experience and must be able to demonstrate competencies in professionalism, teamwork, client orientation, planning and organizing and leadership potential.

S/he must also have proven:
Experience in strategic planning and execution;
Knowledge of negotiating and change management;
Enhanced skills in examining and re-engineering operations and procedures;
Experience in formulating policy, and developing and implementing new strategies and procedures;
Ability to communicate and interact with officials at all levels of government and to work effectively with a wide range of constituencies in a diverse community; Experience in research/analytical work in socio-economic related area;
Experience with working on African issues is an advantage.
Ability to work in teams and simultaneously on several assignments

Education
Fellow must hold a Master's Degree in Economics, Social Sciences, International Development, Business Administration, Law, Finance, Engineering, or any discipline relevant to the work of UNECA.

Language
English and French are the working languages of the United Nations Secretariat. For this, fluency in oral and written English or French is required. Working knowledge of the other is an advantage.

Other Skills

Sound knowledge of the Internet and basic software for word processing, spreadsheets, and presentations is required.

5. Terms and Conditions
Fellow will work with the UNECA for a period not exceeding twelve (12) months and the Foundation will finance an annual stipend which will be paid monthly by the UNECA.
The selected Fellow will sign a contract with the UNECA before commencement of service in line with administrative instructions of the United Nations applicable to consultants.
All expenses related to the Fellow's official mission travel, including travel insurance will be met by the UNECA.
The Fellow cannot be employed on UN regular positions within six months of completion of a fellowship.
The Foundation will ensure that the Fellow has his/her own medical insurance, child education and retirement plan arrangements.
The Foundation will invite and pay for the Fellow's participation in its annual Forum.
The travel costs for the assumption of duty and repatriation at the end of the appointment will be borne and paid out of the Funds provided by the Foundation.

6. How to Apply

Candidates must submit their applications together with the following documents:
Cover letter
UN Personal History Profile (PHP)
Copy of academic degree certificates, and;
Three letters of reference/recommendation.

For more information and fellowship application, see; Mo Ibrahim Foundation Leadership Fellowships

More; International Fellowships » Educational MBA Scholarships » Scholarships for Africa

African Scholarships » African Women Scholarships & Grants » Developing Countries Scholarships » Erasmus Mundus Scholarships for Developing Countries » Fellowship Programs » Funding Grants for NGOs » Government Scholarships » LLM Scholarships » MBA Scholarships » PhD and Masters by Research Scholarships » Public Health Scholarships - MPH Scholarships » Refugees Scholarships » Research Grants » Scholarships and Grants

Scholarships for African Students » Undergraduate Scholarships » African Women Scholarships & Grants » Developing Countries Scholarships » Erasmus Mundus Scholarships for Developing Countries » Fellowship Programs » Funding Grants for NGOs » Government Scholarships » LLM Scholarships » MBA Scholarships » PhD and Masters by Research Scholarships » Public Health Scholarships - MPH Scholarships » Refugees Scholarships » Research Grants » Scholarships and Grants

Scholarships in Australia » Scholarships in Belgium » Scholarships in Canada » Scholarships in Germany » Scholarships in Italy » Scholarships in Japan » Scholarships in Korea » Scholarships in Netherlands » Scholarships in UK » Scholarships in USA