Zambia Society Trust Scholarships in Zambia

Zambia Society Trust Scholarships in Zambia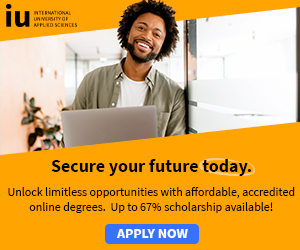 Zambia Society Trust Scholarships in Zambia
The Zambia Society Trust is seeking applications for its Education Grants program to a small number of students to pursue further studies on completion of their secondary education.
The Trust assists disadvantaged Zambian students to pursue educational, technical, vocational and training courses in Zambia at recognised and approved institutions.
The partial grants awarded will usually cover tuition and examination fees and sometimes accommodation costs.
Consideration is given to applicants who have successfully started a course but have two more years to complete. The Trust supports young, able students to enable them to gain employment and also encourages practical courses in agriculture and trades.
The initial short list is drawn up by a Zambia-based advisory group, which takes into account the student's record and circumstances, the value, cost and length of the course, and issues of disability, gender and geographical location. Final selection is completed by the UK committee.
Zambia Society Trust Scholarships in Zambia - Funding Information
Because the resources are limited the maximum grant awarded for each complete year of study is usually ZK 12,000.00.
Zambia Society Trust Scholarships in Zambia - Eligibility Criteria
The Trust awards a small number of partial grants to selected Zambians who, because of financial constraints, are unable to pursue their studies beyond the Grade 12 level.
Applications must be for courses within Zambia at recognised institutions.
The courses should normally be related to the fields of engineering, trades, technology, business, agriculture, education and nursing.
Short courses of six months and those of one or two years will be considered, also longer courses.

However grants are awarded for a maximum period of 2 years and the final two years only will be supported for a longer course.
Applications for grants for more than 2 years will not be considered. Successful students would need to provide evidence that no outstanding fees are due to the institution.

Apply by 31st August.

For more information and application details, see; Zambia Society Trust Scholarships in Zambia

List of All Current Scholarships for International Students - Updated Daily - Apply Today! Click Here!

Scholarships for Study in Africa » Scholarships for African Students » Undergraduate Scholarships » African Women Scholarships & Grants » Developing Countries Scholarships » Engineering Scholarships » Erasmus Mundus Scholarships for Developing Countries » Fellowship Programs » Funding Grants for NGOs » Government Scholarships » LLM Scholarships » MBA Scholarships » PhD and Masters by Research Scholarships » Public Health Scholarships - MPH Scholarships » Refugees Scholarships » Research Grants » Scholarships and Grants

Scholarships in Australia » Scholarships in Austria » Scholarships in Belgium » Scholarships in Canada » Scholarships in Germany » Scholarships in Ireland » Scholarships in Italy » Scholarships in Japan » Scholarships in Korea » Scholarships in Netherlands » Scholarships in Switzerland » Scholarships in UK » Scholarships in USA

Funding Agencies for Grants - Search Funding Agencies for Grants? - NGO Funding Agencies - Fill Out a Simple Grant Form? - NGO Grant Funding Agencies

List of All Current Scholarships for International Students - Updated Daily - Apply Today! Click Here!

Volunteer in Kenya - Medical Volunteer Kenya - Volunteer in Orphanages in Kenya

What is an Operating System? » Computer Shortcut Keys and their Functions » Keyboard Function Keys

Short Stories for Kids - Moral Stories – English Short Stories for Children - Moral Stories for Kids - Stories for Kids - Funny Story for Kids - Scary Stories for Kids - Really Funny Short Stories - Bedtime Stories Proverb Stories Powerful Motivational Quotes for Students » Success Quotes » English Short Stories for Kids

Cabin Crew Jobs & Career Advice » Secretary Job Description » Receptionist Job Description » Top 100 Interview Questions and Answers » How to Prepare for an Interview » How to Write a CV » How to Choose a Career » Computer Shortcut Keys and their Functions