Ted Fellowships for Young Thinkers Worldwide

Educational Fellowships » Individual Fellowships » International Fellowships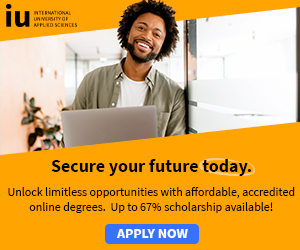 The TED Fellows program is looking for people who have demonstrated remarkable accomplishment-people who wow us with organizations they've started, causes they fight for, research they've done, art they've created.
The program is targeting applicants of ages 21-40.
However, anyone over age 18 is welcome to apply.
While a majority of the Fellows will fall within this range, there will not discrimination based on age.
Individuals from all around the world are encouraged to apply.
Because the TED Conferences are conducted in English, English proficiency is a requirement.
The program would like to ensure that Fellows get the most out of their experience.
However, applicants are not to be native English speakers.
Many will, in fact, have other native languages.
An applicant may not apply twice in the same calendar year.
Deadline: 25th September For more information and application, visit: Ted Fellowships for Young Thinkers Worldwide Website
More: Educational Fellowships » Individual Fellowships » International Fellowships Scholarships for Study in Africa » Scholarships for African Students » Undergraduate Scholarships » African Women Scholarships & Grants » Developing Countries Scholarships » Erasmus Mundus Scholarships for Developing Countries » Fellowship Programs » Funding Grants for NGOs » Government Scholarships » LLM Scholarships » MBA Scholarships » PhD and Masters by Research Scholarships » Public Health Scholarships - MPH Scholarships » Refugees Scholarships » Research Grants » Scholarships and Grants
Scholarships in Australia » Scholarships in Austria » Scholarships in Belgium » Scholarships in Canada » Scholarships in Germany » Scholarships in Italy » Scholarships in Japan » Scholarships in Korea » Scholarships in Netherlands » Scholarships in Switzerland » Scholarships in UK » Scholarships in USA