Two Plus One Business Degree Scholarships
University Scholarships » Degree Program Scholarship » International Scholarships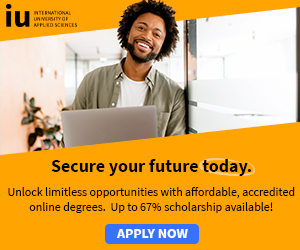 Bangkok School of Management(BSM) Business Degree program is the main reason people decide to study at BSM.
2+1 means exactly what it says: You will begin your degree at BSM's training facilities in Bangkok, and spend two years with us.
Then, for the final year of your degree, you will study with the university of your choice, from a list of leading universities across the USA, United Kingdom, Europe and Asia.
Even if you want to stay in Thailand for the final year of your degree, you still have the option to complete your degree with a western university via distance learning, if that is what you prefer.
Successful business leaders and entrepreneurs often speak of their time as a student as being the most memorable time of their life.
At the same time, many also express regret that they did not make more use of their carefree days, prior to accepting the larger responsibilities of life in the business world.
A gap year abroad is a great way to ensure a memorable experience before graduating, but this would hardly be a productive use of your time.
The 2+1 Business Degree program offers you the opportunity to do both at the same time; improving yourself academically and socially while taking in the wonder and intrigue of Asian lifestyle, without sacrificing the end result:
A Bachelor's Degree in Business Administration, Marketing, International Business or SME Management from a globally recognized university of your choice!
Where to begin?
Visit the website for more information.
Further information can also be found in the detailed Prospectus.
Closing Date: 24th July
Application with Covering Letter, Applicant's CV (email, address and telephone contacts for the Applicant and at least three referees) should be sent to:
The Programme Manager,
Dupoto-e-Maa,
P. O. Box 264,
Kajiado

or E-mail to: dupoto-e maa [at] africaonline.co.ke
For more information and application visit:
Two Plus One Business Degree-Scholarship
More:
University Scholarships » Degree Program Scholarship » International Scholarships