Publishing Grants 2023

Publishing Grants; Publish your next book with full funding. Funding support for writers to enable them publish their books. Funds for writers. Literary grants. Getting a grant to write a book.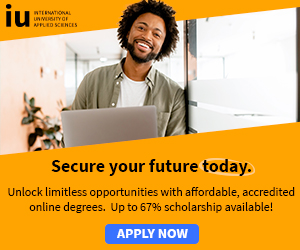 Publishing Grants 2023 - 2024 » Full Funding to Publish your Book 2023 » Funding Support for Writers 2023 » Funds for Writers 2023 » Literary Grants » Getting a Grant to Write a Book

Free Scholarship + Free Tablet! - Every Registered Student Receives a Free Scholarship and Tablet!*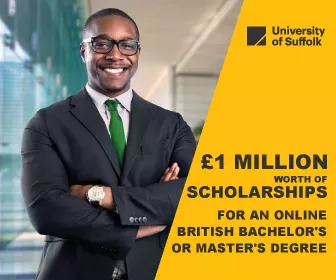 The Council for the Development of Social Science Research in Africa (CODESRIA) is pleased to announce its programme for the publication of textbooks for use in African universities.
The programme is aimed at making available to teachers and students textbooks that are adapted to the African context and the research and learning environment on the continent.
It is an important element of CODESRIA's institutional mandate and publication strategy. Through this programme, the Council aims to contribute to the nurturing of young African researchers as part of a tradition of critical, engaged and rigorous scholarship premised on strong methodological and theoretical foundations.
African researchers are invited to submit their textbook manuscripts to the Council. This programme is for senior scholars with a proven track record of academic achievement and a demonstrable knowledge of the domain in which they wish to produce a textbook.
In selecting proposals, the Council will lay emphasis on the value which is likely to be added by the manuscript. Proposals can be submitted by single authors or by a team of contributors. Each textbook can be organized around a discipline, a body of disciplines, or a specific theme. The textbooks will cover the African continent, a sub-region or a specific country.
Applications under the Textbook Programme should include the following materials:
1. A letter of interest including a clear theoretical, methodological and pedagogical justification of the proposed textbook ;
2. A textbook manuscript;
3. The curriculum vitae of the project coordinator and a bio-sketch of each contributor in the case of a team of contributors;
4. Two copies of the publications of the candidate or project coordinator which they consider to be the most significant and relevant to their manuscript proposal.
All applications received will be reviewed by an independent selection committee and those selected will receive funding from CODESRIA.
All applications should be sent electronically to the following address: text.book@codesria.sn.
For specific questions, please contact:
Textbook Programme
CODESRIA,
BP 3304, CP 18524, Dakar, Sénégal.
Tel.: +221-33 825 98 22/23
Fax: +221-33 824 12 89
E-mail: text.book@codesria.sn
For more application details and contacts, see; Publishing Grants
Scholarships for African Students » Undergraduate Scholarships » African Women Scholarships & Grants » Developing Countries Scholarships » Erasmus Mundus Scholarships for Developing Countries » Fellowship Programs » Funding Grants for NGOs » Government Scholarships » LLM Scholarships » MBA Scholarships » PhD and Masters by Research Scholarships » Public Health Scholarships - MPH Scholarships » Refugees Scholarships » Research Grants » Scholarships and Grants
111 3 Ways to Get Funding to Publish Your Book 35 Grants and Fellowships for Writers $700,000 Grants 6 Writing Grants That Can Help You Pursue Your Dreams 7 Creative Ways to Fund Your Book Authors League Fund Be Discovered | Emerging Writer's Contest Best Crowdfunding Platforms for Authors to Publish Books Best Self-publishing Company. | #1 by Top Consumer Reviews‎ Book Grants and Funding for Authors Book Launch Sponsorship Proposal Book Publishing Grants Gov Book Publishing Loan Book Sponsorship Proposal Book Sponsorship Proposal Pdf Call for Proposals Grants to Support New Authors Call for Proposals Grants to Support New Authors Africa Call for Proposals Grants to Support New Authors Asia Call for Proposals Grants to Support New Authors Canada Call for Proposals Grants to Support New Authors Europe Call for Proposals Grants to Support New Authors Ghana Call for Proposals Grants to Support New Authors in Africa Call for Proposals Grants to Support New Authors in Asia Call for Proposals Grants to Support New Authors in Canada Call for Proposals Grants to Support New Authors in Europe Call for Proposals Grants to Support New Authors in Ghana Call for Proposals Grants to Support New Authors in India Call for Proposals Grants to Support New Authors in Kenya Call for Proposals Grants to Support New Authors in Nigeria Call for Proposals Grants to Support New Authors in Pakistan Call for Proposals Grants to Support New Authors in South Africa Call for Proposals Grants to Support New Authors in Tanzania Call for Proposals Grants to Support New Authors in Uganda Call for Proposals Grants to Support New Authors in USA Call for Proposals Grants to Support New Authors India Call for Proposals Grants to Support New Authors Kenya Call for Proposals Grants to Support New Authors Nigeria Call for Proposals Grants to Support New Authors Pakistan Call for Proposals Grants to Support New Authors South Africa Call for Proposals Grants to Support New Authors Tanzania Call for Proposals Grants to Support New Authors Uganda Call for Proposals Grants to Support New Authors USA Corporate Sponsorship for Book Creative Writing Fellowships 2025 Creative Writing Fellowships 2023 Creative Writing Fellowships 2024 Creative Writing Fellowships and Residencies Creative Writing Fellowships Uk Crowdfunding for Books Did Fema Turn You Down? | Do You Want a Success Story?‎ Do You Have to Pay to Publish a Book Emergency Funds for Writers Emergency Funds for Writers in Africa Emergency Funds for Writers in America Emergency Funds for Writers in Egypt Emergency Funds for Writers in Ghana Emergency Funds for Writers in India Emergency Funds for Writers in Kenya Emergency Funds for Writers in Nigeria Emergency Funds for Writers in South Africa Emergency Funds for Writers in Uganda Emergency Travel Funds Find Investors and Get Funded Find Investors and Get Funded Start Ups Find Investors and Get Funded Start Ups - No Credit Needed‎ Find Investors and Get Funded | Loans With No Credit Required‎ Find Investors and Get Funded | Start Ups - No Credit Needed‎ Fund My Book Funding for Publishing Books Funding for Self-publishing Funding Opportunities for African Writers Funding Your Book Funds for Writers Fundsforwriters Get Funding to Publish Your Book | Nonfiction Authors Get Paid to Write: 14 Great Grants for Writers Government Grants for Writers Grants for African Writers Grants for African Writers 2025 Grants for African Writers 2023 Grants for African Writers 2024 Grants for Aspiring Writers Grants for Black Writers Grants for Black Writers 2025 Grants for Black Writers 2023 Grants for Black Writers 2024 Grants for Book Publishing Grants for Book Writers Grants for Disability Grants Grants for Disabled Writers - Government Grants News Grants for Female Writers Grants for Female Writers 2025 Grants for Female Writers 2023 Grants for Female Writers 2024 Grants for Nonfiction Writers Grants for Queer Writers Grants for Small Publishers Grants for Unpublished Writers 2025 Grants for Unpublished Writers 2023 Grants for Unpublished Writers 2024 Grants for Writers Grants for Writers 2025 Grants for Writers 2023 Grants for Writers 2024 Grants for Writers California Grants for Writers of Color Grants for Writers of Color 2025 Grants for Writers of Color 2023 Grants for Writers of Color 2024 Grants for Writers With Disabilities Grants for Writing a Book Grants to Support Authors Grants to Support Authors Africa Grants to Support Authors Asia Grants to Support Authors Canada Grants to Support Authors Europe Grants to Support Authors Ghana Grants to Support Authors in Africa Grants to Support Authors in Asia Grants to Support Authors in Canada Grants to Support Authors in Europe Grants to Support Authors in Ghana Grants to Support Authors in India Grants to Support Authors in Kenya Grants to Support Authors in Nigeria Grants to Support Authors in Pakistan Grants to Support Authors in South Africa Grants to Support Authors in Tanzania Grants to Support Authors in Uganda Grants to Support Authors in USA Grants to Support Authors India Grants to Support Authors Kenya Grants to Support Authors Nigeria Grants to Support Authors Pakistan Grants to Support Authors South Africa Grants to Support Authors Tanzania Grants to Support Authors Uganda Grants to Support Authors USA Grants to Support New Authors Grants to Support New Authors Africa Grants to Support New Authors Asia Grants to Support New Authors Canada Grants to Support New Authors Europe Grants to Support New Authors Ghana Grants to Support New Authors in Africa Grants to Support New Authors in Asia Grants to Support New Authors in Canada Grants to Support New Authors in Europe Grants to Support New Authors in Ghana Grants to Support New Authors in India Grants to Support New Authors in Kenya Grants to Support New Authors in Nigeria Grants to Support New Authors in Pakistan Grants to Support New Authors in South Africa Grants to Support New Authors in Tanzania Grants to Support New Authors in Uganda Grants to Support New Authors in USA Grants to Support New Authors India Grants to Support New Authors Kenya Grants to Support New Authors Nigeria Grants to Support New Authors Pakistan Grants to Support New Authors South Africa Grants to Support New Authors Tanzania Grants to Support New Authors Uganda Grants to Support New Authors USA Have You Written a Book? | Now Get Published‎ How to Find Book Publishing Grants How to Find Funding for Your Book How to Get a Book Published How to Get Funding for a Book How to Get Funding to Publish Your Book How to Get Funding to Publish Your Book - Authority Publishing How to Get Funding to Publish Your Book | Nonfiction Authors How to Get Funding to Write a Book How to Publish a Book on Amazon How to Publish a Book When You Have No Money How to Publish a Book With No Money How to Publish Your Book How to Publish Your Book Without Any Money How to Publish Your Book | Publish on Amazon for Free‎ How to Raise Money to Publish a Book How to Self-publish a Book How to Self-publish for Free Kindle Direct Publishing Loans With No Credit Required‎ Lulu Publishing Nea Literature Fellowships: Creative Writing Need a Book Published? | Submit Your Manuscript Now‎ Need a Sponsor for My Book No Credit Needed‎ Nonfiction Authors Grants Online Manuscript Submissions | Get Your Work Published by Us‎ Opportunities for African Writers 2025 Opportunities for African Writers 2023 Opportunities for African Writers 2024 Poetry Fellowships 2025 Poetry Fellowships 2023 Poetry Fellowships 2024 Publish on Amazon for Free‎ Publish Your Book | Become a Bestseller‎ Publishing Grants Publishing Grants – Book Publishing Support – Writer Grants for Publishing Publishing Your First Book? | All New Authors Are Welcome‎ Raise Money to Publish Your Books Raise Money to Publish Your Books Funds for Writers Raise Money to Publish Your Books Fundsforwriters Resources for Inclusion of People With Disabilities Spirit of Writing Grant Sponsor My Book Sponsors for Children's Books Wallace Stegner Fellowship Writers Fellowships 2025 Writers Fellowships 2023 Writers Fellowships 2024 Writers' Emergency Assistance Fund Writing Fellowships 2025 Writing Fellowships 2023 Writing Fellowships 2024 Writing Fellowships Abroad Writing Fellowships for Unpublished Writers