The UNESCO/Keizo Obuchi Research Fellowships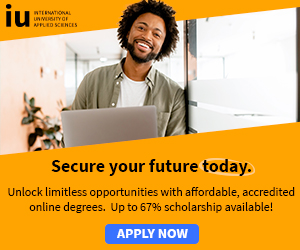 The UNESCO/Keizo Obuchi Research Fellowships for Developing Countries » Graduate Fellowships 
Free Scholarship + Free Tablet! - Every Registered Student Receives a Free Scholarship and Tablet!*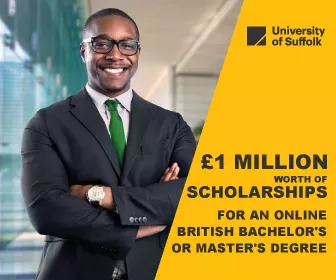 The UNESCO/Keizo Obuchi Research Fellowships
With a view to keeping alive and honouring the spirit of former Prime Minister Obuchi and his belief in "people building the next era", 20 fellowships per year, will be awarded to deserving candidates from UNESCO developing countries, especially the least developed countries (LDCs), who are eager to undertake research on one or more of the topics listed below.
The aim of the fellowships is to support innovative and imaginative post-graduate research in the areas of development to which former Prime Minister Obuchi was committed and which coincide with areas of particular interest to UNESCO.
The UNESCO/Keizo Obuchi Research Fellowships Programme funded under a Japan Funds-in-Trust project will aim, in particular, to impact on capacity-building and research activities in the following areas which were of particular importance to Mr Keizo Obuchi:
Environment (with particular attention to Water Sciences);
Inter-cultural Dialogue;
Information and Communication Technologies; and
Peaceful conflict resolution. No other research topics will be considered.

The UNESCO/Keizo Obuchi Research Fellowships - Eligibility:
Applicants, a maximum of TWO from each applying National Commission, must meet the following general criteria:
Candidates under this Programme must be post-graduate researchers, already holding either an M.A. or M.Sc. degree (or equivalent) and wishing to pursue research work abroad (preferably in their own region) with a view to enhancing knowledge in the mentioned fields.
Those who are in the process of completing their Master's degree must have completed it prior to taking up their Fellowship.
Candidates must be persons of high intellectual promise who may be expected to make significant contributions to their country on return.
Candidates must be no more than 40 years of age.
The selected Fellow must carry out the research under the auspices of an academic supervisor in a host institution.
Confirmation of acceptance from the academic supervisor is imperative.
Priority attention will be given to: Women, Candidates from least developed countries (LDCs), Palestinian researchers
Candidates must be proficient in reading and writing the language of instruction in the proposed country of study/research.
Applicants must be in good health, both physically and mentally.

The UNESCO/Keizo Obuchi Research Fellowships Application Deadline: 30th November.

For more information and application, visit: The UNESCO/Keizo Obuchi Research Fellowships Website

More: Research Fellowships » Developing Countries Fellowships » Graduate Fellowships Scholarships for Study in Africa » Scholarships for African Students » Undergraduate Scholarships » African Women Scholarships & Grants » Developing Countries Scholarships » Erasmus Mundus Scholarships for Developing Countries » Fellowship Programs » Funding Grants for NGOs » Government Scholarships » LLM Scholarships » MBA Scholarships » PhD and Masters by Research Scholarships » Public Health Scholarships - MPH Scholarships » Refugees Scholarships » Research Grants » Scholarships and Grants

Scholarships in Australia » Scholarships in Austria » Scholarships in Belgium » Scholarships in Canada » Scholarships in Germany » Scholarships in Italy » Scholarships in Japan » Scholarships in Korea » Scholarships in Netherlands » Scholarships in Switzerland » Scholarships in UK » Scholarships in USA

A Scholarships Africa UNESCO Scholarships 200 Great Masters Scholarships for International Students UNESCO 200 Great PhDs Scholarships for International Students UNESCO 2018 UNESCO Scholarships for International Students 2019 Full Master Scholarships 2019 Full PhD Scholarships 2019 List of Master Scholarships for African Students UNESCO 2019 List of PhD Scholarships for African Students UNESCO 2019 Master Scholarships 2019 Masters Scholarships for African Students 2019 PhD Scholarships 2019 PhDs Scholarships for African Students 2019 Scholarships in for UNESCO 2019 UNESCO Master Scholarships 2019 UNESCO Master Scholarships for African Students 2019 UNESCO Master Scholarships for Asian Students 2019 UNESCO Master Scholarships for Developing Countries 2019 UNESCO Master Scholarships for Foreign Students 2019 UNESCO Master Scholarships for International Students 2019 UNESCO PhD Scholarships 2019 UNESCO PhD Scholarships for African Students 2019 UNESCO PhD Scholarships for Asian Students 2019 UNESCO PhD Scholarships for Developing Countries 2019 UNESCO PhD Scholarships for Foreign Students 2019 UNESCO PhD Scholarships for International Students 2019 UNESCO Scholarships for International Students 2020 Full Master Scholarships 2020 Full PhD Scholarships 2020 List of Master Scholarships for African Students UNESCO 2020 List of PhD Scholarships for African Students UNESCO 2020 Master Scholarships 2020 Masters Scholarships for African Students 2020 PhD Scholarships 2020 PhDs Scholarships for African Students 2020 Scholarships in for UNESCO 2020 UNESCO Master Scholarships 2020 UNESCO Master Scholarships for African Students 2020 UNESCO Master Scholarships for Asian Students 2020 UNESCO Master Scholarships for Developing Countries 2020 UNESCO Master Scholarships for Foreign Students 2020 UNESCO Master Scholarships for International Students 2020 UNESCO PhD Scholarships 2020 UNESCO PhD Scholarships for African Students 2020 UNESCO PhD Scholarships for Asian Students 2020 UNESCO PhD Scholarships for Developing Countries 2020 UNESCO PhD Scholarships for Foreign Students 2020 UNESCO PhD Scholarships for International Students 2020 UNESCO Scholarships for International Students 2021 Masters Scholarships for African Students 2021 PhDs Scholarships for African Students 2021 UNESCO Master Scholarships 2021 UNESCO Master Scholarships for African Students 2021 UNESCO Master Scholarships for Asian Students 2021 UNESCO Master Scholarships for Developing Countries 2021 UNESCO Master Scholarships for Foreign Students 2021 UNESCO Master Scholarships for International Students 2021 UNESCO PhD Scholarships 2021 UNESCO PhD Scholarships for African Students 2021 UNESCO PhD Scholarships for Asian Students 2021 UNESCO PhD Scholarships for Developing Countries 2021 UNESCO PhD Scholarships for Foreign Students 2021 UNESCO PhD Scholarships for International Students 2021 UNESCO Scholarships for International Students 500 Masters Scholarships in Africa - Scholarship Portal Africa 500 PhDs Scholarships in Africa - Scholarship Portal Africa Advance Africa Scholarships Advance Africa Scholarships 2019 Advance Africa Scholarships 2020 Africa - Grants - Scholarships and Fellowships Resources. Africa Scholarships African Scholarships for Masters African Scholarships for PhDs African Studies Scholarships Africans Scholarships for Study in Africa - Scholarships for African Africans Scholarships | 2019 Scholarships in for Africans Africans Scholarships | 2020 Scholarships in for Africans Africans Scholarships | Scholarships in for Africans An International Student's Guide to U.s. Scholarships Apply for 2019 Masters Scholarships for African/international Students Apply for 2019 PhDs Scholarships for African/international Students Apply for 2020 Masters Scholarships for African/international Students Apply for 2020 PhDs Scholarships for African/international Students Best Country to Study Abroad for Indian Students 2019 Best Country to Study Abroad for Indian Students 2020 Can International Students Get Scholarships? Canadian Universities Offering Scholarships for International Students Category: Masters and Masters Scholarships; Postgraduate Scholarships Database, Master Scholarships, Graduate Scholarships. Master Scholarships, Master and Bachelor Scholarships. Research Fellowships & Grants. Scholarships for Master's and Masters. Masters Scholarships, Masters Scholarships, Master Scholarships. Postgraduate Scholarships. Category: PhDs and PhDs Scholarships; Postgraduate Scholarships Database, PhD Scholarships, Graduate Scholarships. PhD Scholarships, PhD and Bachelor Scholarships. Research Fellowships & Grants. Scholarships for PhD's and PhDs. PhDs Scholarships, PhDs Scholarships, PhD Scholarships. Postgraduate Scholarships. Cheapest Colleges UNESCO for International Students Commonwealth Scholarship Commonwealth Scholarship 2019 Commonwealth Scholarship 2020 Commonwealth Scholarship Application Portal Commonwealth Scholarship Malaysia Commonwealth Scholarships for International Students Commonwealth Scholarships for Master's Study Commonwealth Scholarships for PhD's Study Commonwealth Shared Scholarship Commonwealth Shared Scholarship 2019 Commonwealth Shared Scholarship 2019 Prospectus Commonwealth Shared Scholarship 2020 Commonwealth Shared Scholarship 2020 Prospectus Commonwealth Shared Scholarship Prospectus Commonwealth Shared Scholarships Commonwealth Shared Scholarships 2019 Commonwealth Shared Scholarships 2020 Consortium for Advanced Research Training in Africa Developing Countries Scholarships Doctoral Degree Scholarships UNESCO Dr Manmohan Singh Scholarships Education UNESCO Scholarships European Union Scholarships for Developing Countries Financial Aid and Study UNESCO Scholarships for International Students. Fulbright Foreign Student Program Full Master Scholarships for International Students Full Master Scholarships for International Students in Europe Full PhD Scholarships for International Students Full PhD Scholarships for International Students in Europe Full Scholarships for African Students Full Scholarships for African Students 2019 Full Scholarships for African Students 2020 Full Scholarships for Indian Students Full Scholarships for International Students Master Full Scholarships for International Students Master 2019 Full Scholarships for International Students Master 2020 Full Scholarships for International Students Masters UNESCO Full Scholarships for International Students PhD Full Scholarships for International Students PhD 2019 Full Scholarships for International Students PhD 2020 Full Scholarships for International Students PhDs UNESCO Full Scholarships for International Students UNESCO Full Scholarships for Master International Students UNESCO Full Scholarships for PhD International Students UNESCO Full Scholarships to Students From Developing Countries Full Scholarships to Study Abroad Full Scholarships UNESCO Fully Funded Master Scholarships Fully Funded Master Scholarships 2019 Fully Funded Master Scholarships 2020 Fully Funded Master Scholarships UNESCO 2019 Fully Funded Master Scholarships UNESCO 2020 Fully Funded Masters Scholarships for Developing Countries Fully Funded Masters Scholarships for Developing Countries -2019 Fully Funded Masters Scholarships for Developing Countries -2020 Fully Funded Masters Scholarships for Developing Countries 2018 Fully Funded Masters Scholarships for Developing Countries 2019 Fully Funded Masters Scholarships for Developing Countries 2020 Fully Funded Masters Scholarships for Developing Countries 2021 Fully Funded PhD Scholarships Fully Funded PhD Scholarships 2019 Fully Funded PhD Scholarships 2020 Fully Funded PhD Scholarships UNESCO 2019 Fully Funded PhD Scholarships UNESCO 2020 Fully Funded PhDs Scholarships for Developing Countries Fully Funded PhDs Scholarships for Developing Countries -2019 Fully Funded PhDs Scholarships for Developing Countries -2020 Fully Funded PhDs Scholarships for Developing Countries 2019 Fully Funded PhDs Scholarships for Developing Countries 2020 Fully Funded Scholarships for Master International Students Fully Funded Scholarships for Master International Students 2019 Fully Funded Scholarships for Master International Students 2020 Fully Funded Scholarships for Masters International Students Fully Funded Scholarships for PhD International Students Fully Funded Scholarships for PhD International Students 2019 Fully Funded Scholarships for PhD International Students 2020 Fully Funded Scholarships for PhDs International Students Fully Funded Scholarships UNESCO Fully Funded Scholarships UNESCO 2018 Fully Funded Scholarships UNESCO 2019 Fully Funded Scholarships UNESCO 2020 Fully Funded Scholarships UNESCO 2021 Funding for UNESCO Study: International Scholarships Government of UNESCO International Scholarships 2018 Government of UNESCO International Scholarships 2019 Government of UNESCO International Scholarships 2020 Government of UNESCO International Scholarships 2021 Government of UNESCO Postgraduate Scholarship 2018 Government of UNESCO Postgraduate Scholarship 2019 Government of UNESCO Postgraduate Scholarship 2020 Government of UNESCO Postgraduate Scholarship 2021 Government of UNESCO Scholarships 2018 Government of UNESCO Scholarships 2019 Government of UNESCO Scholarships 2020 Government of UNESCO Scholarships 2021 Graduate School Funding | UNESCO-uk High School Scholarships for International Students UNESCO How Big Is Trinity College Campus? How Can I Study UNESCO? How Do You Get a Free Scholarship? How to Apply for a University UNESCO From Africa How to Apply for Masters UNESCO After Masters How to Apply for PhDs UNESCO After PhDs How to Do Masters UNESCO With Scholarship How to Do PhDs UNESCO With Scholarship How to Fully Fund Your Masters UNESCO How to Fully Fund Your PhDs UNESCO How to Get a Scholarship to Trinity College Dublin How to Get Masters Funding UNESCO How to Get PhDs Funding UNESCO How to Get Scholarship for Mba Through Gmat How to Get Scholarship to Study Abroad How to Get Scholarship UNESCO Imf Scholarship for Africa Imf Scholarship for Developing Countries India4eu Ii Scholarship to Study in Europe Indian Scholarship for International Students 2019 Indian Scholarship for International Students 2020 International Funding & Scholarships. International Master Scholarships for African Students International PhD Scholarships for African Students International Scholarships for African Students | Top Universities International Scholarships to Study UNESCO International Scholarships to Study UNESCO | Top Universities International Scholarships to UNESCO Universities International Scholarships | Study UNESCO - International Student International Student & Study Abroad Scholarship Search Irish Scholarships Ivy League Scholarships for International Students Joint Japan World Bank Graduate Scholarship Program 2018 Joint Japan World Bank Graduate Scholarship Program 2019 Joint Japan World Bank Graduate Scholarship Program 2020 Joint Japan World Bank Graduate Scholarship Program 2021 Joint Japan World Bank Scholarship 2018 Joint Japan World Bank Scholarship 2019 Joint Japan World Bank Scholarship 2020 Joint Japan World Bank Scholarship 2021 Joint Japan World Bank Scholarships 2020 Joint Japan World Bank Scholarships 2021 List of Scholarships for College Students List of Scholarships in India List of Scholarships UNESCO for International Students Master African UNESCOn Scholarships Master College Scholarships Master Scholarship for Developing Countries Master Scholarship for International Students Master Scholarship in Europe for Developing Countries Master Scholarships Master Scholarships - UNESCOn University - Master Scholarships 2019 Master Scholarships 2020 Master Scholarships for Africa Master Scholarships for African Students Master Scholarships for African Students 2019 Master Scholarships for African Students 2020 Master Scholarships for African Students 2021 Master Scholarships for African Students to Study Abroad Master Scholarships for African Students UNESCO Master Scholarships for Africans Master Scholarships for Developing Countries Master Scholarships for International Students UNESCO Master Scholarships for Study Abroad Master Scholarships in Africa Master Scholarships UNESCO Master Study UNESCO Scholarships Masters and Masters by Research Scholarships - Africa Masters Grants for African Students Masters Grants for Women & Doctoral Postgraduate Scholarships Masters Programs UNESCO for International Students Masters Programs UNESCO Without Gre Masters Requirements UNESCO for International Students Masters Research Grants for Developing Countries Masters Scholarship for Developing Countries 2019 Masters Scholarship for Developing Countries 2020 Masters Scholarship UNESCO for Developing Countries Masters Scholarships Masters Scholarships 2019 Masters Scholarships 2020 Masters Scholarships 2021 Masters Scholarships for African Students Masters Scholarships for African Students 2019 Masters Scholarships for African Students 2020 Masters Scholarships for African Students 2021 Masters Scholarships for Africans Masters Scholarships for Africans 2019 | Free Scholarships Masters Scholarships for Africans 2020 | Free Scholarships Masters Scholarships for Africans 2021 | Free Scholarships Masters Scholarships for Developing Countries Masters Scholarships for Developing Countries 2019 Masters Scholarships for Developing Countries 2020 Masters Scholarships for International Students Masters Scholarships for International Students 2019 Masters Scholarships for International Students 2020 Masters Scholarships for International Students in Europe Masters Scholarships for International Students in Uk Masters Scholarships in Africa Masters Scholarships in Europe for International Students 2019 Masters Scholarships in Europe for International Students 2020 Masters Scholarships in India Masters Scholarships in Kenya Masters Scholarships in South Africa Masters Scholarships UNESCO Masters Scholarships UNESCO for African Students Masters Scholarships UNESCO for International Students Masters Scholarships UNESCO for International Students 2018 Masters Scholarships UNESCO for International Students 2019 Masters Scholarships UNESCO for International Students 2020 Masters Scholarships UNESCO: Funding Opportunities in Top Universities Masters UNESCO Cost Masters UNESCO for Indian Students Masters UNESCO for International Students Masters UNESCO With Scholarship Masters UNESCO With Scholarship Indian Students Masters Universities UNESCO Masters | Opportunities for Africans Most Generous Universities for International Students Most Prestigious Scholarships in India PhD African UNESCOn Scholarships PhD College Scholarships PhD Scholarship for Developing Countries PhD Scholarship for International Students PhD Scholarship in Europe for Developing Countries PhD Scholarships PhD Scholarships - UNESCOn University - PhD Scholarships 2019 PhD Scholarships 2020 PhD Scholarships for Africa PhD Scholarships for African Students PhD Scholarships for African Students 2019 PhD Scholarships for African Students 2020 PhD Scholarships for African Students 2021 PhD Scholarships for African Students to Study Abroad PhD Scholarships for African Students UNESCO PhD Scholarships for Africans PhD Scholarships for Developing Countries Phd Scholarships for Developing Countries 2018 Phd Scholarships for Developing Countries 2019 Phd Scholarships for Developing Countries 2020 Phd Scholarships for Developing Countries 2021 PhD Scholarships for International Students UNESCO PhD Scholarships for Study Abroad PhD Scholarships in Africa PhD Scholarships UNESCO PhD Study UNESCO Scholarships PhDs and PhDs by Research Scholarships - Africa PhDs Grants for African Students PhDs Grants for Women & Doctoral Postgraduate Scholarships PhDs Programs UNESCO for International Students PhDs Programs UNESCO Without Gre PhDs Requirements UNESCO for International Students PhDs Research Grants for Developing Countries PhDs Scholarship for Developing Countries 2019 PhDs Scholarship for Developing Countries 2020 PhDs Scholarship UNESCO for Developing Countries PhDs Scholarships PhDs Scholarships 2019 PhDs Scholarships 2020 PhDs Scholarships 2021 PhDs Scholarships for African Students PhDs Scholarships for African Students 2019 PhDs Scholarships for African Students 2020 PhDs Scholarships for African Students 2021 PhDs Scholarships for Africans PhDs Scholarships for Africans 2019 | Free Scholarships PhDs Scholarships for Africans 2020 | Free Scholarships PhDs Scholarships for Africans 2021 | Free Scholarships PhDs Scholarships for Developing Countries PhDs Scholarships for Developing Countries 2019 PhDs Scholarships for Developing Countries 2020 PhDs Scholarships for International Students PhDs Scholarships for International Students 2019 PhDs Scholarships for International Students 2020 PhDs Scholarships for International Students in Europe PhDs Scholarships for International Students in Uk PhDs Scholarships in Africa PhDs Scholarships in Europe for International Students 2019 PhDs Scholarships in Europe for International Students 2020 PhDs Scholarships in India PhDs Scholarships in Kenya PhDs Scholarships in South Africa PhDs Scholarships UNESCO PhDs Scholarships UNESCO for African Students PhDs Scholarships UNESCO for International Students PhDs Scholarships UNESCO for International Students 2018 PhDs Scholarships UNESCO for International Students 2019 PhDs Scholarships UNESCO for International Students 2020 PhDs Scholarships UNESCO: Funding Opportunities in Top Universities PhDs UNESCO Cost PhDs UNESCO for Indian Students PhDs UNESCO for International Students PhDs UNESCO With Scholarship PhDs UNESCO With Scholarship Indian Students PhDs Universities UNESCO PhDs | Opportunities for Africans Postgraduate Scholarships for Developing Countries Research Grants for Masters Students in Africa Research Grants for Masters Students in Africa 2019 Research Grants for Masters Students in Africa 2020 Research Grants for PhDs Students in Africa Research Grants for PhDs Students in Africa 2019 Research Grants for PhDs Students in Africa 2020 Sahapedia Fellowship 2018 Sahapedia Fellowship 2019 Sahapedia Fellowship 2020 Sahapedia Fellowship 2021 Sahapedia UNESCO 2018 Sahapedia UNESCO 2019 Sahapedia UNESCO 2020 Sahapedia UNESCO 2021 Sahapedia UNESCO Fellowship 2018 Sahapedia UNESCO Fellowship 2018 Last Date Sahapedia UNESCO Fellowship 2019 Sahapedia UNESCO Fellowship 2019 Last Date Sahapedia UNESCO Fellowship 2020 Sahapedia UNESCO Fellowship 2020 Last Date Sahapedia UNESCO Fellowship 2021 Sahapedia UNESCO Fellowship 2021 Last Date Sahapedia-unesco Fellowship Sandwich Masters Scholarship for Developing Countries Sandwich PhDs Scholarship for Developing Countries Scholarship 4dev Scholarship for African Students Scholarship for African Students in Europe Scholarship for African Students to Study Abroad Scholarship for Africans - Latest Scholarship Positions for Africans Scholarship for Developing Countries Scholarship for Developing Countries 2019 Scholarship for Developing Countries 2020 Scholarship for Developing Countries in Engineering Scholarship for Ethiopians Scholarship for Female Students From Developing Countries Scholarship for Geography Students in India Scholarship for Master Students in India Scholarship for Master to Study Abroad Scholarship for PhD Students in India Scholarship for PhD to Study Abroad Scholarship for Students to Study Abroad UNESCO. Scholarship for Students to Study Abroad UNESCO. UNESCO Scholarship to Africa. Scholarship Position Scholarship Positions Scholarship Positions for Developing Countries Scholarship Positions for Masters Scholarship Positions for PhDs Scholarship Positions Master Scholarship Positions PhD Scholarship Postions Scholarship to Study UNESCO for Indian Students Scholarship UNESCO 2018 Scholarship UNESCO 2019 Scholarship UNESCO 2020 Scholarship UNESCO 2021 Scholarship UNESCO for Developing Countries Scholarship-positions.com Scholarship-positions.com UNESCO Scholarships 4 Dev Scholarships Africa Scholarships for Africa Scholarships for African Students Scholarships for African Students in Europe Scholarships for African Students to Study Abroad. Scholarships for African Students UNESCO Scholarships for Africans Scholarships for Africans to UNESCO Scholarships for Developing Countries Scholarships for Developing Countries 2019 Scholarships for Developing Countries 2020 Scholarships for Developing Countries in Africa Scholarships for in Africa Scholarships for Indian Students to Study in Uk Scholarships for International Students From Africa Scholarships for International Students Planning to Study UNESCO Scholarships for International Students UNESCO Scholarships for Irish Students Studying Abroad Scholarships in Africa Scholarships in Europe for African Students Scholarships in Europe for International Students 2019 Scholarships in Europe for International Students 2020 Scholarships in for Africa Scholarships in for Africans Scholarships Masterss UNESCO Scholarships PhDss UNESCO Scholarships to Help International Students Afford U.s. Colleges Scholarships UNESCO Scholarships UNESCO 2019 Scholarships UNESCO 2020 Scholarships UNESCO for African Students Scholarships UNESCO for African Students 2019 Scholarships UNESCO for African Students 2020 Scholarships UNESCO for International Students Scholarships UNESCO for International Students 2018 Scholarships UNESCO for International Students 2019 Scholarships UNESCO for International Students 2020 Scholarships UNESCO Scholarship. Scholarships UNESCO, Masters Scholarships UNESCO, Masters Scholarships Scholarships UNESCO, PhDs Scholarships UNESCO, PhDs Scholarships Scholarships | Opportunities for Africans Scholarships, UNESCO Masters Scholarships for Developing Countries. Scholarships, UNESCO PhDs Scholarships for Developing Countries. Schools With Best Financial Aid for International Students Short Course Scholarship for Developing Countries Short Course Scholarship for Developing Countries 2019 Short Course Scholarship for Developing Countries 2020 Short Term Training Scholarship for Developing Countries Short Term Training Scholarship for Developing Countries 2019 Short Term Training Scholarship for Developing Countries 2020 Sponsored Short Courses for Developing Countries Sponsored Short Courses for Developing Countries 2019 Sponsored Short Courses for Developing Countries 2020 Sponsorship for Masters Sponsorship for PhDs Student Visa to UNESCO From Africa Study UNESCO for Free Study UNESCO From Africa Study UNESCO Master Scholarships Study UNESCO PhD Scholarships Tata Scholarship Top Masters Universities in World Top PhDs Universities in World Top Universities UNESCO Scholarships for Masters Top Universities UNESCO Scholarships for PhDs UN Fellowship 2018 UN Fellowship 2019 UN Fellowship 2020 UN Fellowship 2021 UN Scholarships for International Students Undergraduate Scholarships for African Students to Study Abroad Undergraduate Scholarships for Developing Countries UNESCO UNESCO Call for Proposals 2018 UNESCO Call for Proposals 2019 UNESCO Call for Proposals 2020 UNESCO Call for Proposals 2021 UNESCO Colleges and Universities Offering Scholarships to International Students. UNESCO Fellowship 2018 UNESCO Fellowship 2018 India UNESCO Fellowship 2019 UNESCO Fellowship 2019 India UNESCO Fellowship 2020 UNESCO Fellowship 2020 India UNESCO Fellowship 2021 UNESCO Fellowship 2021 India UNESCO Fellowship India UNESCO Fellowship Programme 2018 UNESCO Fellowship Programme 2019 UNESCO Fellowship Programme 2020 UNESCO Fellowship Programme 2021 UNESCO Financial Aid for Master International Students UNESCO Financial Aid for PhD International Students UNESCO Financial Assistance of $1000 UNESCO Financial Grants and Scholarships UNESCO Funding for Education UNESCO Funding Opportunities UNESCO Funding Opportunities 2018 UNESCO Funding Opportunities 2019 UNESCO Funding Opportunities 2020 UNESCO Funding Opportunities 2021 UNESCO Government Scholarship UNESCO Graduate Scholarships UNESCO Graduate Scholarships 2018 UNESCO Graduate Scholarships 2018 Scholarship Positions UNESCO Graduate Scholarships 2019 UNESCO Graduate Scholarships 2019 Scholarship Positions UNESCO Graduate Scholarships 2020 UNESCO Graduate Scholarships 2020 Scholarship Positions UNESCO Graduate Scholarships 2021 UNESCO Graduate Scholarships for African Students UNESCO Graduate Scholarships for African Students 2018 UNESCO Graduate Scholarships for African Students 2019 UNESCO Graduate Scholarships for African Students 2020 UNESCO Graduate Scholarships for African Students 2021 UNESCO Graduate Scholarships for Asian Students UNESCO Graduate Scholarships for Asian Students 2018 UNESCO Graduate Scholarships for Asian Students 2019 UNESCO Graduate Scholarships for Asian Students 2020 UNESCO Graduate Scholarships for Asian Students 2021 UNESCO Graduate Scholarships for Developing Countries 2018 UNESCO Graduate Scholarships for Developing Countries 2019 UNESCO Graduate Scholarships for Developing Countries 2020 UNESCO Graduate Scholarships for Developing Countries 2021 UNESCO Graduate Scholarships for Foreign Students UNESCO Graduate Scholarships for Foreign Students 2018 UNESCO Graduate Scholarships for Foreign Students 2019 UNESCO Graduate Scholarships for Foreign Students 2020 UNESCO Graduate Scholarships for Foreign Students 2021 UNESCO Graduate Scholarships for International Students UNESCO Graduate Scholarships for International Students 2018 UNESCO Graduate Scholarships for International Students 2019 UNESCO Graduate Scholarships for International Students 2020 UNESCO Graduate Scholarships for International Students 2021 UNESCO Graduate Scholarships. UNESCO Grant 2018 UNESCO Grant 2019 UNESCO Grant 2020 UNESCO Grant 2021 UNESCO Grants 2018 UNESCO Grants 2019 UNESCO Grants 2020 UNESCO Grants 2021 UNESCO Institute Scholarship 2019 UNESCO Institute Scholarship 2020 UNESCO Institute Scholarship Application UNESCO Institute Scholarships UNESCO Isedc Fellowship UNESCO Job Application Form UNESCO Master Scholarships UNESCO Master Scholarships 2018 UNESCO Master Scholarships 2018 Scholarship Positions UNESCO Master Scholarships 2019 UNESCO Master Scholarships 2019 Scholarship Positions UNESCO Master Scholarships 2020 UNESCO Master Scholarships 2020 Scholarship Positions UNESCO Master Scholarships 2021 UNESCO Master Scholarships for African Students UNESCO Master Scholarships for African Students 2018 UNESCO Master Scholarships for African Students 2019 UNESCO Master Scholarships for African Students 2020 UNESCO Master Scholarships for African Students 2021 UNESCO Master Scholarships for Asian Students UNESCO Master Scholarships for Asian Students 2018 UNESCO Master Scholarships for Asian Students 2019 UNESCO Master Scholarships for Asian Students 2020 UNESCO Master Scholarships for Asian Students 2021 UNESCO Master Scholarships for Developing Countries 2018 UNESCO Master Scholarships for Developing Countries 2019 UNESCO Master Scholarships for Developing Countries 2020 UNESCO Master Scholarships for Developing Countries 2021 UNESCO Master Scholarships for Foreign Students UNESCO Master Scholarships for Foreign Students 2018 UNESCO Master Scholarships for Foreign Students 2019 UNESCO Master Scholarships for Foreign Students 2020 UNESCO Master Scholarships for Foreign Students 2021 UNESCO Master Scholarships for International Students UNESCO Master Scholarships for International Students 2018 UNESCO Master Scholarships for International Students 2019 UNESCO Master Scholarships for International Students 2020 UNESCO Master Scholarships for International Students 2021 UNESCO Master Scholarships UNESCO UNESCO Master Scholarships. UNESCO Masters UNESCO Masters Scholarships UNESCO Masters Scholarships 2018 UNESCO Masters Scholarships 2018 Scholarship Positions UNESCO Masters Scholarships 2018 Scholarship Positions 2018 UNESCO Masters Scholarships 2018 Scholarship Positions 2019 UNESCO Masters Scholarships 2018 Scholarship Positions 2020 UNESCO Masters Scholarships 2019 UNESCO Masters Scholarships 2019 Scholarship Positions UNESCO Masters Scholarships 2019 Scholarship Positions 2019 UNESCO Masters Scholarships 2019 Scholarship Positions 2019 2020 UNESCO Masters Scholarships 2019 Scholarship Positions 2020 UNESCO Masters Scholarships 2020 UNESCO Masters Scholarships 2020 Scholarship Positions UNESCO Masters Scholarships 2020 Scholarship Positions 2020 UNESCO Masters Scholarships 2020 Scholarship Positions 2020 2021 UNESCO Masters Scholarships 2020 Scholarship Positions 2021 UNESCO Masters Scholarships 2021 UNESCO Masters Scholarships for African Students UNESCO Masters Scholarships for African Students 2018 UNESCO Masters Scholarships for African Students 2019 UNESCO Masters Scholarships for African Students 2020 UNESCO Masters Scholarships for African Students 2021 UNESCO Masters Scholarships for Asian Students UNESCO Masters Scholarships for Asian Students 2018 UNESCO Masters Scholarships for Asian Students 2019 UNESCO Masters Scholarships for Asian Students 2020 UNESCO Masters Scholarships for Asian Students 2021 UNESCO Masters Scholarships for Developing Countries 2018 UNESCO Masters Scholarships for Developing Countries 2019 UNESCO Masters Scholarships for Developing Countries 2020 UNESCO Masters Scholarships for Developing Countries 2021 UNESCO Masters Scholarships for Foreign Students UNESCO Masters Scholarships for Foreign Students 2018 UNESCO Masters Scholarships for Foreign Students 2019 UNESCO Masters Scholarships for Foreign Students 2020 UNESCO Masters Scholarships for Foreign Students 2021 UNESCO Masters Scholarships for International Students UNESCO Masters Scholarships for International Students 2018 UNESCO Masters Scholarships for International Students 2019 UNESCO Masters Scholarships for International Students 2020 UNESCO Masters Scholarships for International Students 2021 UNESCO Masters Scholarships UNESCO UNESCO PhD Scholarships UNESCO PhD Scholarships 2018 UNESCO PhD Scholarships 2018 Scholarship Positions UNESCO PhD Scholarships 2019 UNESCO PhD Scholarships 2019 Scholarship Positions UNESCO PhD Scholarships 2020 UNESCO PhD Scholarships 2020 Scholarship Positions UNESCO PhD Scholarships 2021 UNESCO PhD Scholarships for African Students UNESCO PhD Scholarships for African Students 2018 UNESCO PhD Scholarships for African Students 2019 UNESCO PhD Scholarships for African Students 2020 UNESCO PhD Scholarships for African Students 2021 UNESCO PhD Scholarships for Asian Students UNESCO PhD Scholarships for Asian Students 2018 UNESCO PhD Scholarships for Asian Students 2019 UNESCO PhD Scholarships for Asian Students 2020 UNESCO PhD Scholarships for Asian Students 2021 UNESCO PhD Scholarships for Developing Countries 2018 UNESCO PhD Scholarships for Developing Countries 2019 UNESCO PhD Scholarships for Developing Countries 2020 UNESCO PhD Scholarships for Developing Countries 2021 UNESCO PhD Scholarships for Foreign Students UNESCO PhD Scholarships for Foreign Students 2018 UNESCO PhD Scholarships for Foreign Students 2019 UNESCO PhD Scholarships for Foreign Students 2020 UNESCO PhD Scholarships for Foreign Students 2021 UNESCO PhD Scholarships for International Students UNESCO PhD Scholarships for International Students 2018 UNESCO PhD Scholarships for International Students 2019 UNESCO PhD Scholarships for International Students 2020 UNESCO PhD Scholarships for International Students 2021 UNESCO PhD Scholarships UNESCO UNESCO PhD Scholarships. UNESCO PhDs UNESCO PhDs Scholarships UNESCO PhDs Scholarships 2018 UNESCO PhDs Scholarships 2018 Scholarship Positions UNESCO PhDs Scholarships 2018 Scholarship Positions 2018 UNESCO PhDs Scholarships 2018 Scholarship Positions 2019 UNESCO PhDs Scholarships 2018 Scholarship Positions 2020 UNESCO PhDs Scholarships 2019 UNESCO PhDs Scholarships 2019 Scholarship Positions UNESCO PhDs Scholarships 2019 Scholarship Positions 2019 UNESCO PhDs Scholarships 2019 Scholarship Positions 2019 2020 UNESCO PhDs Scholarships 2019 Scholarship Positions 2020 UNESCO PhDs Scholarships 2020 UNESCO PhDs Scholarships 2020 Scholarship Positions UNESCO PhDs Scholarships 2020 Scholarship Positions 2020 UNESCO PhDs Scholarships 2020 Scholarship Positions 2020 2021 UNESCO PhDs Scholarships 2020 Scholarship Positions 2021 UNESCO PhDs Scholarships 2021 UNESCO PhDs Scholarships for African Students UNESCO PhDs Scholarships for African Students 2018 UNESCO PhDs Scholarships for African Students 2019 UNESCO PhDs Scholarships for African Students 2020 UNESCO PhDs Scholarships for African Students 2021 UNESCO PhDs Scholarships for Asian Students UNESCO PhDs Scholarships for Asian Students 2018 UNESCO PhDs Scholarships for Asian Students 2019 UNESCO PhDs Scholarships for Asian Students 2020 UNESCO PhDs Scholarships for Asian Students 2021 UNESCO PhDs Scholarships for Developing Countries 2018 UNESCO PhDs Scholarships for Developing Countries 2019 UNESCO PhDs Scholarships for Developing Countries 2020 UNESCO PhDs Scholarships for Developing Countries 2021 UNESCO PhDs Scholarships for Foreign Students UNESCO PhDs Scholarships for Foreign Students 2018 UNESCO PhDs Scholarships for Foreign Students 2019 UNESCO PhDs Scholarships for Foreign Students 2020 UNESCO PhDs Scholarships for Foreign Students 2021 UNESCO PhDs Scholarships for International Students UNESCO PhDs Scholarships for International Students 2018 UNESCO PhDs Scholarships for International Students 2019 UNESCO PhDs Scholarships for International Students 2020 UNESCO PhDs Scholarships for International Students 2021 UNESCO PhDs Scholarships UNESCO UNESCO Poland Fellowship 2018 UNESCO Poland Fellowship 2019 UNESCO Poland Fellowship 2020 UNESCO Poland Fellowship 2021 UNESCO Postgraduate Scholarships UNESCO Postgraduate Scholarships 2018 UNESCO Postgraduate Scholarships 2018 Scholarship Positions UNESCO Postgraduate Scholarships 2019 UNESCO Postgraduate Scholarships 2019 Scholarship Positions UNESCO Postgraduate Scholarships 2020 UNESCO Postgraduate Scholarships 2020 Scholarship Positions UNESCO Postgraduate Scholarships 2021 UNESCO Postgraduate Scholarships for African Students UNESCO Postgraduate Scholarships for African Students 2018 UNESCO Postgraduate Scholarships for African Students 2019 UNESCO Postgraduate Scholarships for African Students 2020 UNESCO Postgraduate Scholarships for African Students 2021 UNESCO Postgraduate Scholarships for Asian Students UNESCO Postgraduate Scholarships for Asian Students 2018 UNESCO Postgraduate Scholarships for Asian Students 2019 UNESCO Postgraduate Scholarships for Asian Students 2020 UNESCO Postgraduate Scholarships for Asian Students 2021 UNESCO Postgraduate Scholarships for Developing Countries 2018 UNESCO Postgraduate Scholarships for Developing Countries 2019 UNESCO Postgraduate Scholarships for Developing Countries 2020 UNESCO Postgraduate Scholarships for Developing Countries 2021 UNESCO Postgraduate Scholarships for Foreign Students UNESCO Postgraduate Scholarships for Foreign Students 2018 UNESCO Postgraduate Scholarships for Foreign Students 2019 UNESCO Postgraduate Scholarships for Foreign Students 2020 UNESCO Postgraduate Scholarships for Foreign Students 2021 UNESCO Postgraduate Scholarships for International Students UNESCO Postgraduate Scholarships for International Students 2018 UNESCO Postgraduate Scholarships for International Students 2019 UNESCO Postgraduate Scholarships for International Students 2020 UNESCO Postgraduate Scholarships for International Students 2021 UNESCO Research Grants 2018 UNESCO Research Grants 2019 UNESCO Research Grants 2020 UNESCO Research Grants 2021 UNESCO Scholarship 2018 UNESCO Scholarship 2019 UNESCO Scholarship 2020 UNESCO Scholarship 2021 UNESCO Scholarship Application Form UNESCO Scholarship for African Students UNESCO Scholarship for Indian Students UNESCO Scholarship to Africa. UNESCO Scholarship-positions.com UNESCO Scholarships UNESCO Scholarships for African Students UNESCO Scholarships for African Students. UNESCO Scholarships for African Students. Scholarships for African Students to Study Abroad. Unesco Scholarships for Developing Countries UNESCO Scholarships for Developing Countries UNESCO Scholarships for Developing Countries 2018 UNESCO Scholarships for Developing Countries 2019 UNESCO Scholarships for Developing Countries 2020 UNESCO Scholarships for Developing Countries 2021 UNESCO Scholarships for in Africa UNESCO Scholarships for in Africans UNESCO Scholarships for International Students UNESCO Scholarships for International Students 2018 UNESCO Scholarships for International Students 2019 UNESCO Scholarships for International Students 2020 UNESCO Scholarships for International Students 2021 UNESCO Scholarships for Students UNESCO Scholarships for Students From Developing Countries. UNESCO Scholarships in for Africa UNESCO Scholarships in for Africans UNESCO Scholarships | UNESCO Scholarships | 2018 Scholarships in for UNESCO UNESCO Scholarships | 2019 Scholarships in for UNESCO UNESCO Scholarships | 2020 Scholarships in for UNESCO UNESCO Scholarships | 2021 Scholarships in for UNESCO UNESCO Scholarships | Scholarships in for UNESCO UNESCO/ISEDC Co-sponsored Fellowships Programme 2018 UNESCO/ISEDC Co-sponsored Fellowships Programme 2019 UNESCO/ISEDC Co-sponsored Fellowships Programme 2020 UNESCO/ISEDC Co-sponsored Fellowships Programme 2021 Unicef Scholarships for African Students Universities Offering Full Scholarships for International Students UNESCO Universities That Offer Full Scholarships to International Students Universities That Offer Full Scholarships to Master International Students Universities That Offer Full Scholarships to PhD International Students University Funding UNESCO Which University Gives the Most Scholarship to International Students? World Bank Master Scholarship World Bank Master Scholarship 2019 World Bank Master Scholarship 2020 World Bank PhD Scholarship World Bank PhD Scholarship 2019 World Bank PhD Scholarship 2020 World Bank Scholarship 2018 World Bank Scholarship 2019 World Bank Scholarship 2020 World Bank Scholarship 2021 World Bank Scholarship Application Form World Bank Scholarship for African Students 2018 World Bank Scholarship for African Students 2019 World Bank Scholarship for African Students 2020 World Bank Scholarship for African Students 2021 World Bank Scholarship for Masters World Bank Scholarship for PhDs World Bank Scholarships for African Students World Bank Scholarships for Developing Countries World Bank Scholarships for Developing Countries 2018 World Bank Scholarships for Developing Countries 2019 World Bank Scholarships for Developing Countries 2020 World Bank Scholarships for Developing Countries 2021 World Bank Short Courses for Developing Countries World Bank Undergraduate Scholarship