MRC/DfID African Research Leader Scheme Funds

Grants for Africa » African Researcher Funds »  Africa Research Grants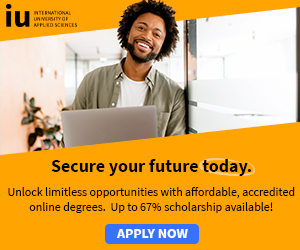 The MRC/DfID African Research Leader scheme is a prestigious award, jointly funded by the MRC and the UK's Department for International Development (DfID), for non-clinical and clinical researchers of exceptional ability.
The aim of the scheme is to strengthen research leadership across sub-Saharan Africa by attracting and retaining talented individuals undertaking high quality programmes of research.
Lack of grant funding and research infrastructure in some sub-Saharan African countries can make it difficult to retain and attract talented African scientists.
As such, African nationals are currently under-represented as leaders in medical research in the region.
They will, therefore, particularly welcome applications from researchers, from less resourced sub-Saharan African countries.
Applications are also encouraged from African researchers currently working overseas who wish to return to sub-Saharan Africa.
Funding for the scheme is provided by the MRC and the Department for International Development (DfID).
The scheme aims to support up to five Research Leaders in this round.
Funding is available for up to 5 years and should not exceed £500k.
The majority of the funding will be for work taking place in the African research organisation and so would be eligible for full economic costing (FEC) exceptions paid at 100%.
For more information and application, see; MRC/DfID African Research Leader Scheme Funds Website
African Scholarships » African Women Scholarships & Grants » Developing Countries Scholarships » Erasmus Mundus Scholarships for Developing Countries » Fellowship Programs » Funding Grants for NGOs » Government Scholarships » LLM Scholarships » MBA Scholarships » PhD and Masters by Research Scholarships » Public Health Scholarships - MPH Scholarships » Refugees Scholarships » Research Grants » Scholarships and Grants » Undergraduate Scholarships & Grants for Students