The African Humanities Program
African Fellowships » Africa Grants & Fellowships » Africa Fellows Program » Africa Scholarships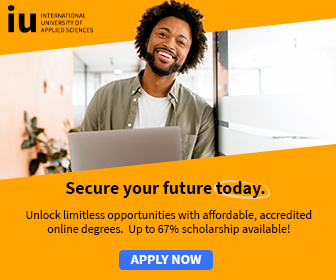 The African Humanities Program: Through fellowship competitions, regional workshops, and peer networking, the African Humanities Fellowships Program provides support to the humanities in five African countries, including Ghana, Nigeria, South Africa, Tanzania, and Uganda.
The program is supported by a grant from the Carnegie Corporation of New York.
The centerpiece of the program is the distribution of fellowships to African scholars in these countries for work on dissertations, research projects, and scholarly manuscripts.
The African Humanities Fellowship Program awards approximately 40 such fellowships every year.
In coordination with African scholars, ACLS hosts a series of annual meetings in the five African countries participating in the program.
These meetings provide opportunities for senior African scholars from a variety of disciplines to collaborate with ACLS representatives in the local design of programs, while giving younger scholars a means to learn about the application process and gain feedback on their project proposals.
Through the activities of the African Humanities Fellowship Program, ACLS promotes local and transnational cooperation among humanities scholars at all stages of their careers, working towards the development of a self-sustaining network of African humanities scholars.
The African Humanities Fellowship Program is inspired by a commitment to the humanities as a core component of higher education in Africa, essential to progress and development.
The African Humanities Program - Eligibility:
Applicants must be citizens of an African country residing in, and having an institutional affiliation in, Ghana, Nigeria, South Africa, Tanzania, or Uganda.
Funding is available for doctoral students who are writing their Ph.D. dissertations and postdoctoral scholars (already holding a Ph.D.) who are conducting scholarly research and writing.
Projects must be in the humanities.
Projects must be carried out in Africa

For more information and application, visit: The African Humanities Program Website

African Scholarships » African Women Scholarships & Grants » Developing Countries Scholarships » Erasmus Mundus Scholarships for Developing Countries » Fellowship Programs » Funding Grants for NGOs » Government Scholarships » LLM Scholarships » MBA Scholarships » PhD and Masters by Research Scholarships » Public Health Scholarships - MPH Scholarships » Refugees Scholarships » Research Grants » Scholarships and Grants

Scholarships in Australia » Scholarships in Belgium » Scholarships in Canada » Scholarships in Germany » Scholarships in Italy » Scholarships in Japan » Scholarships in Korea » Scholarships in Netherlands » Scholarships in UK » Scholarships in USA