Tumaini Scholarship for Vocational Training
Africa Scholarships » Academic Scholarships » Education Scholarships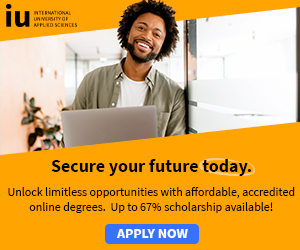 Tumaini Scholarship for Vocational Training: The Tumaini scholarship is designed to fight poverty by training young people for vocational careers.
Beyond the financial support, the Tumaini program develops each scholar's skills in entrepreneurship.
Participation in the program develops and enhances skills that will be useful for each scholar's family as well as their community and country.
Mentors assist Tumaini scholars with career counseling, job matching, job readiness, life skills education, and entrepreneurial skills development.
Eligibility and Eligible Funding Activities:
Eligible applicants for these scholarships are young people who are citizens of an African country.
Applicants do not have to be graduates of secondary school but are preferrably graduates of primary school.
The Tumaini scholarship may be used to support school fees and related material costs for vocational training.
Any vocational training course is eligible including carpentry, tailoring, mechanics, masonry, etc.
The rewards are renewable but scholars must submit a returning scholar's application form every year for continued funding.

The Selection Process:
After applications are submitted, the Selection Committee reviews them and ranks them based on several criteria.
Top applicants are invited to interview with the Selection Committee and the most qualified of the applicants receive the requested funding.
Awardees are selected on the basis of their academic potential, leadership, essays as well as their financial neediness.

Late applications are never accepted and are immediately disqualified.

How to apply:

A complete application consists of:
Completed Tumaini Application Form
Letter of recommendation
Essay 1: Outline your reasons for applying for the TUMAINI Scholarship
Essay 2: Discuss an issue of personal, local, national or international concern and its importance to you.
Copy of previous year's grades
School fee structure for proposed use of scholarship.

Completed scholarship applications should be sent to the:

Africa Education Project-Kenya,

P.O. Box 56601,

City Square 00200,

Nairobi, Kenya.

Applications deadline: September or October.

For more information and application materials, visit: Tumaini Scholarship for Vocational Training

More: Africa Scholarships » Academic Scholarships » Education Scholarships

Scholarships for African Students » Undergraduate Scholarships » African Women Scholarships & Grants » Developing Countries Scholarships » Erasmus Mundus Scholarships for Developing Countries » Fellowship Programs » Funding Grants for NGOs » Government Scholarships » LLM Scholarships » MBA Scholarships » PhD and Masters by Research Scholarships » Public Health Scholarships - MPH Scholarships » Refugees Scholarships » Research Grants » Scholarships and Grants

Scholarships in Australia » Scholarships in Belgium » Scholarships in Canada » Scholarships in Germany » Scholarships in Italy » Scholarships in Japan » Scholarships in Korea » Scholarships in Netherlands » Scholarships in UK » Scholarships in USA