World Forestry Congress Scholarships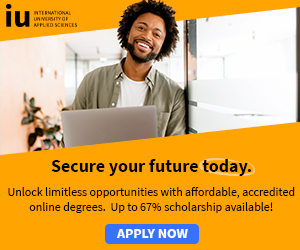 We are looking for passionate and inspiring youth speakers to make a TEDx-style presentation at the youth special event during the XIV World Forestry Congress. If you are involved in a youth-led initiative or project established and run by young people to engage communities, we want to hear from you!
There are three/four slots to fill. We will pay your travel, accommodation and registration costs for the full week of the Congress, 7-11 September, in Durban, South Africa.
Who can apply?
Are you:
18–35 years old? (this includes students and young professionals in this age group)
Actively involved in a youth-led initiative or project created to benefit people, forests and the environment?
Interested in sharing your success stories and lessons learned with the global forestry audience?
Interested in having your project/initiative profiled at the XIV World Forestry Congress?

If the answers to the questions above are YES, here is your chance to reach out to a global audience!

How to apply?

To be considered as a youth speaker, please prepare the following:
A short informal video (no more than 5 minutes) introducing yourself and the project/initiative – this can be recorded on your cellphone, as it's what you say and show that counts, not the video quality. You can post your video online and include a link in your submission, or attach the video file to your entry (max 10 MB).
A short text about your initiative (no more than 400 words)
A photo of yourself and any photos (no more than three) that show your project/initiative.

You can submit your video, text and photos by email to yemi.adeyeye(at)fao.org with katherine.clyne(at)fao.org in copy. Please put 'Youth Speakers entry' in the subject line.

Alternatively, entries can be sent by post to:
Yemi Adeyeye
Forestry Department
Food and Agriculture Organization of the United Nations
Viale delle Terme di Caracalla
00153 Rome, Italy.

If you have already submitted a video as part of the Congress call for abstracts, please let us know and we will include it for review in your submission.

Selection process

All entries will be posted on the #Forests2015 blog. First-level selection will be based on the number of comments and "likes" that your entry attracts. Final selection will be based on the quality of the entry and made to ensure a diversity of speakers (gender, topic, language and continent).

Specifically we will look for:
Impact and or potential impact of youth-led initiatives
Projects that adopt cross-sectorial or integrated land-use approaches (forestry, agroforestry, watershed etc.)
Projects that bring together young people of diverse backgrounds
Engaging stories

As we need to prepare speakers for the talk and arrange travel plans, selections will be made on a rolling basis, so speakers may be identified before the participation deadline.

Apply early if you want to be considered for a speaker's slot!

Even if you are not selected, we may share your videos and stories at youth events during the Congress. This is an excellent way to showcase your initiative with the world and promote your work and vision!

Key dates

15 June 2015: Participation deadline
30 June 2015: Notification of results

Check out more about youth participation at the Congress.

Contact

Yemi Adeyeye (Youth Liaison) – yemi.adeyeye(at)fao.org

For more information, application details and contact information, see; World Forestry Congress.

African Scholarships » African Women Scholarships & Grants » Developing Countries Scholarships » Erasmus Mundus Scholarships for Developing Countries » Fellowship Programs » Funding Grants for NGOs » Government Scholarships » LLM Scholarships » MBA Scholarships » PhD and Masters by Research Scholarships » Public Health Scholarships - MPH Scholarships » Refugees Scholarships » Research Grants » Scholarships and Grants

Scholarships in USA » Scholarships in Canada » Scholarships in UK

Scholarships for African Students » Undergraduate Scholarships » African Women Scholarships & Grants » Developing Countries Scholarships » Erasmus Mundus Scholarships for Developing Countries » Fellowship Programs » Funding Grants for NGOs » Government Scholarships » LLM Scholarships » MBA Scholarships » PhD and Masters by Research Scholarships » Public Health Scholarships - MPH Scholarships » Refugees Scholarships » Research Grants » Scholarships and Grants