The Kenya Youth Education Scholarship Fund
Get sponsorship in Kenya. Contact us to get a sponsor in Kenya. Get a school, college or university sponsor in Kenya. Sponsorship for Kenyans. Looking for a sponsor in Kenya.
Kenya Education Funds » Kenya Academic Scholarships » Kenya Undergraduate Scholarships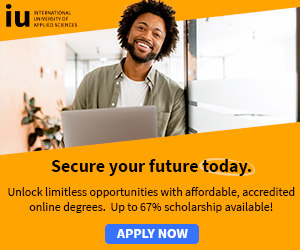 The Kenya Youth Education Scholarship Fund is currently offering scholarships for in-service and pre-service training.
Applicants taking KNEC Diploma or Certificate in Early childhood Education (ECDE) will be fully sponsored (Tuition, Meals and Accommodation).
For January intake, eligible applicants include primary school teachers for in-service training course.
The programme has been designed to compliment Government efforts/initiatives towards improving and sustaining basic quality education in Kenya through development of human resource capacity that can deliver highly skilled and professional early childhood development and educational services.
The programme is being implemented in collaboration with the Ministry of Education and TSC (Teachers Service Commission).
Kenya Youth Education Scholarship Fund Requirements
1. Sponsorship application form dully filled

2. Letter of Recommendation from DEO on behalf of DEB for the teachers currently in service.

3. Attachment of all copies of academic and professional certificates.

Please Note:
Only shortlisted candidates will be contacted.
Sponsorship selection committee decision is final
Canvassing will lead to automatic disqualification
Available opportunities will be given on first come first served basis
Selected beneficiaries will have to meet sponsorship requirements.

Application forms can be found at all TSC county director offices countrywide or at Foundation Institute of Africa Centre KPCU Building, Haille Sellasie Avenue, 5th Floor R&K Wing Te. 254 20 221 2508/9 or Cell 0713 403 793, 0734 176 940.

More: Education Funds » Academic Funds » Undergraduate Funds » The Kenya Youth Education Scholarship Fund

Also see:
Kenya Postgraduate Scholarships
Undergraduate Scholarships for Kenyan Students
Kenya Scholarships for Kenyan Students Studying in Kenya
Kenya Undergraduate Scholarships - Kenya - Scholarships
The Kenya Youth Education Scholarship Fund
Scholarships for Primary and Secondary School Students in Kenya

African Scholarships » African Women Scholarships & Grants » Developing Countries Scholarships » Erasmus Mundus Scholarships for Developing Countries » Fellowship Programs » Funding Grants for NGOs » Government Scholarships » LLM Scholarships » MBA Scholarships » PhD and Masters by Research Scholarships » Public Health Scholarships - MPH Scholarships » Refugees Scholarships » Research Grants » Scholarships and Grants

HELB Application for Loans, Bursaries & Scholarships - HELB Application Forms - HELB Loan Status

Kenya Scholarships for Undergraduate Students » Kenya Scholarships for Postgraduate Students » Undergraduate Scholarships for Kenyan Students » Kenya Undergraduate Scholarships » Full Undergraduate Scholarships for Kenyans » Kenya Postgraduate Scholarships » Scholarships & Grants » Undergraduate Scholarships » Universities in Kenya » Kenya Universities and Colleges Central Placement Service (KUCCPS) » Colleges in Kenya » KASNEB Registration & Results » Secondary Schools Scholarships in Kenya » Undergraduate & Graduate Scholarships for Kenyans

a a a kenya scholarships 2021 educationusa scholars program 2021 educationusa scholars program american embassy kenya scholarships apply for student loan kenya bachelors grants in kenya bachelors scholarships for kenya bachelors scholarships in kenya brookhouse school scholarships bursaries in kenya bursary application form kenya bursary application form online can i get a mortgage with a bad credit rating? can you get a scholarship if you got d in kenya cdf application form cdf bursaries cdf bursaries 2020 cdf bursaries kenya cdf bursary application forms kenya cdf bursary application forms kenya 2020 cdf bursary application forms kenya pdf cdf bursary form download cdf bursary forms kenya certificate bursaries in kenya certificate grants in kenya certificate scholarship certificate scholarships for kenya certificate scholarships for kenyans certificate scholarships in kenya child sponsorship in kenya chinese scholarships for kenyan students co-operative bank foundation scholarships kenya college sponsor college sponsorship kenya degree scholarships in kenya diploma bursaries in kenya diploma grants in kenya diploma scholarship 2020 diploma scholarship online form diploma scholarships for kenya diploma scholarships for kenyans diploma scholarships in kenya diploma scholarships in kenya 2020 diploma scholarships in kenya 2021 discretionary income donald trump scholarship 2020 donald trump scholarship for african students 2020 download bursary application forms for 2020 education loans in kenya education sponsors in kenya education sponsorship application form education usa education usa kenya education usa scholarships educationusa scholars program kenya 2020 educationusa scholars program kenya 2021 educationusa scholars program kenya 2021 elimu fund scholarships equity bank student loans exchange programs in kenya find someone to sponsor my education find sponsorship for my education in kenya form four leavers jobs form four leavers scholarships for kenya free diploma scholarships in kenya full education sponsorship full scholarships for kenyan students fully funded scholarships for kenyan students get a scholarship in kenya for living expenses high school scholarships in kenya how do i find sponsors how to apply for a university in usa from kenya how to apply for student grants how to find sponsers in kenya how to find sponsors in kenya how to get sponsorship in kenya job vacancies for form four leavers job vacancies in kenya for form four leavers kcb masomo loan kenolkobil education scholarship fund kenya bursaries kenya college scholarships kenya education fund application form kenya education sponsorship kenya masters scholarships kenya kenya scholarships kenya scholarships and bursaries kenya school scholarships kenya secondary school scholarships kenya undergraduate scholarships kenya university scholarships kenya youth education scholarship kenyan students studying abroad kenyatta university scholarships 2020/2021 kericho county bursary application form 2020 laisamis cdf bursary application form loans for college students in kenya local scholarships in kenya local scholarships in kenya 2020 male sponsors in kenya master scholarships for kenya master scholarships in kenya masters bursaries in kenya masters grants in kenya masters scholarships masters scholarships for kenyans masters scholarships in kenya masters scholarships in kenya 2020 masters scholarships in kenyatta university masters scholarships kenya medical scholarships in kenya ministry of education kenya bursary application form ministry of education kenya downloads ministry of education kenya scholarships ministry of education kenya scholarships 2020 ministry of education kenya scholarships 2020 ministry of education kenya scholarships 2021 ministry of education scholarship ministry of education science and technology university bursary application form nairobi county bursary forms nairobi county bursary forms 2020 nakuru county bursary forms 2020 ngo jobs in kenya for form four leavers opportunities for higher education funding in kenya page navigation personal loan for students with no job in kenya personal loans for students with bad credit and no job personal loans students phd bursaries in kenya phd grants in kenya phd scholarships 2020/2021 phd scholarships for developing countries phd scholarships for kenya phd scholarships for kenyans phd scholarships in kenya phd scholarships in kenya 2020 phd scholarships kenya private education sponsors in kenya safaricom jobs for form four leavers sallie mae bad credit scholarship agents in kenya scholarship for diploma holders scholarships for diploma courses in kenya scholarships for kenyan form four leavers scholarships for kenyan students in undergraduate medicine scholarships for kenyan students to study abroad scholarships for kenyans scholarships for kenyans to study abroad scholarships for kenyans to usa scholarships for study in kenya scholarships in kenya scholarships in kenya colleges scholarships in kenya for undergraduates scholarships in kenya for undergraduates 2020 scholarships in kenya opportunities scholarships in kenya schools scholarships in kenya to study abroad scholarships in kenya universities scholarships kenya phd school fees loans kenya secondary school scholarships in kenya 2020 secondary school scholarships in kenya 2021 short course scholarships in kenya sponsor a child in kenya sponsor a student sponsors for kenya sponsorships student loans in kenya student loans kenya student visa to usa from kenya study in usa from kenya transportations definition undergraduate bursaries in kenya undergraduate grants in kenya undergraduate scholarships for kenya undergraduate scholarships for kenyans undergraduate scholarships in kenya undergraduate scholarships in kenya 2020 undergraduate scholarships kenya university bursaries in kenya university education sponsorship in kenya university loans in kenya university sponsor university sponsorship kenya us embassy kenya us embassy scholarship for 10000 african students us embassy scholarship for african students us embassy scholarship for commonwealth countries us embassy scholarship for nigerian students us embassy scholarships 2020 us embassy scholarships for african us embassy scholarships for international students usaid higher education scholarship programme usaid scholarships for kenyan students usaid scholarships for kenyan students 2020 what is the process for applying for financial aid? what to do after form four willing education sponsors in kenya www.education.go.ke (scholarship application form)