Paul Speijer Fund for MSc Study at Wageningen University
 Paul Speijer Fund for MSc Study at Wageningen University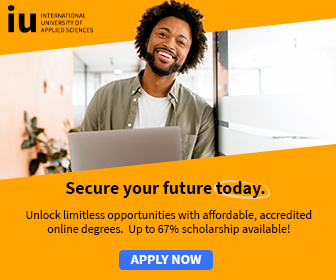 Paul Speijer Fund for MSc Study at Wageningen University:
This scholarship is offered to candidates from Africa, who have completed a BSc in Plant Sciences or Agronomy with outstanding results, are working as a professional in a local research institute and who will use this MSc-level postgraduate education to become leader in their field.
Candidates must be committed to returning home after finishing the MSc study with the aim of contributing to the improvement and further development of the agricultural production of food crops in the home country.
Further requirements for the Paul Speijer scholarship are:
- A GPA of at least 80% of the maximum grade.
- Admission to the Wageningen University MSc programme in Plant Sciences or Plant Biotechnology.
Information about the enrolment procedure and admission requirements can be found at http://www.wageningenuniversity.nl/UK/informationfor/stud-outside/
If you have been admitted to Wageningen University or are in the middle of the admission procedure and are interested in applying for a scholarship through the Paul Speijer Fund, please send by e-mail:
- the Wageningen University admission letter or your file number
- an updated CV specifying your research activities
- a motivation letter in which you address the specific criteria for this scholarship mentioned
- a letter of recommendation of your professor or employer to: Programme Director BSc & MSc Plant Sciences, Plant Biotechnology and Organic Agriculture at Wageningen University. E-mail: mps.msc@wur.nl.
The deadline for applications is 31 March.
For more information and application contact: Paul Speijer Fund for MSc Study at Wageningen University
More: International Scholarships » Postgraduate Scholarships » Scholarship Grants