Masters and PhD Scholarships
PhD Scholarships » Graduate Scholarships » Master's Scholarships » Scholarships for Master's and PhD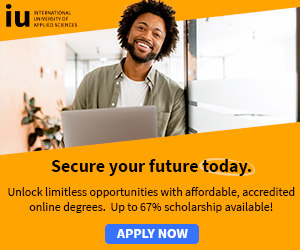 Masters and PhD Scholarships; List of PhD scholarships, master scholarships, graduate scholarships, postgraduate scholarships, research fellowships, PhD grants, research grants, postgraduate studentships, doctoral scholarships, PhD & masters by research scholarships, international fellowships & travel grants.
Masters and PhD Scholarships by Catholic Academic Exchange Service (KAAD).
The Catholic Academic Exchange Service (KAAD) is a scholarship organization of the German Catholic Church that provides financial and civic educational support for high potential postgraduate scholars from Africa, Asia, Latin America and Eastern Europe.
The priority area is scholarships for PhD studies. PhD scholars register at a German University, although their field research can be conducted in Africa.
PhD scholarships are granted for up to 3.5 years (including 6 months German language training) and for all subjects.
KAAD provides support for individuals, i.e. usually scholars cannot be accompanied by their families.
Applications for Master-programs in Germany will be considered primarily for candidates whose professional experience and objectives reveal that a Masters-degree, and not a PhD, is the final goal of their higher education ('terminal Master').
If someone changes his/her mind after the Master-program and wishes to apply for a Ph.D. scholarship, he/she must obtain an additional three years of relevant work experience in Africa first.
Rare exceptions from this rule may be allowed for female candidates.
Applications at Masters level may also be considered for programs in Ghana, Kenya, and Zimbabwe ('in-country scholarships').
Scholars who pursued Master-studies in one of these partner countries under a KAAD scholarship are entitled to compete for a Ph.D. scholarship for Germany at any time after their Master's degree ('second scholarships').
Masters and PhD Scholarships Eligibility:
Significant social and religious commitment: A clear preference is given to catholic (or Ethiopian orthodox) applicants.

The ideal candidate should be creative, with a distinguished personal integrity and leadership qualities.
Academic excellence: A university degree (Bachelor, Master) with very good results (minimum: '2nd class upper' with an average grade of B or above, 'bien', CGPA of 3.2/4.0, or equivalent results).
Upper age limits for Master's level and doctorates are 32 and 35 years, respectively.

Applicants who don't receive a reply from KAAD within 8 weeks have not been shortlisted for the next step of the preselection.

Only inquiries containing the information asked for in the Catholic Academic Exchange Service website can be answered.

Application Information:

Applications to be tabled in the March-session of the selection board need to be complete by end of November the previous year.

Applications for the September selection need to be complete by end of June.

For more information and application materials, visit: Masters and PhD Scholarships - Catholic Academic Exchange Service (KAAD)

Also: KAAD Scholarships for African students

More: PhD Scholarships » Graduate Scholarships » Academic Scholarships

Africa Scholarships » Africa Women Scholarships & Grants » Developing Countries Scholarships » Erasmus Mundus Scholarships for Developing Countries » Fellowship Programs » Funding Grants for NGOs » Government Grants » LLM Scholarships » MBA Scholarships » PhD and Masters by Research Scholarships » Public Health Scholarships - MPH Scholarships » Refugees Scholarships » Research Grants » Scholarships and Grants

Category: Masters and PhD Scholarships; Postgraduate scholarships database, undergraduate scholarships, graduate scholarships. Postdoc scholarships, master and bachelor scholarships. Research fellowships & grants. Scholarships for Master's and PhD. PhD Scholarships, Masters Scholarships, Postdoc Scholarships. Postgraduate Scholarships. Africans Scholarships | Scholarships in for Africans International Scholarships for African Students | Top Universities Masters | Opportunities for Africans Scholarships | Opportunities for Africans Africans Scholarships for Study in Africa - Scholarships for African African Studies Scholarships Scholarship for Africans - Latest Scholarship Positions for Africans masters scholarships for africans masters scholarships for african students 2020 scholarship for african students in europe undergraduate scholarships for african students masters scholarships for developing countries african scholarships for undergraduates swedish scholarships for african students undergraduate scholarships for african students 202O undergraduate scholarships for african students to study abroad PHD | Opportunities for Africans Africans Scholarships | 2020-2021 Scholarships in for Africans Apply for 2020/2021 PhD Scholarships for African/International Students International Scholarships for African Students | Top Universities PhD and Masters by Research Scholarships - Africa 500 PhD Scholarships in Africa - Scholarship Portal Africa PhD Scholarships for Africans 2020 - B2021 | Free Scholarships phd scholarships for africans phd scholarships for african students 2020 full scholarships for african students undergraduate scholarships for african students swedish scholarships for african students masters scholarships for developing countries scholarships for african students in europe masters scholarships for african students 2020 undergraduate scholarships for african students to study abroad