Rift Valley Water Services Board Jobs 
Jobs in Kenya » Jobs Kenya » Kenyan Jobs » Latest Jobs in Kenya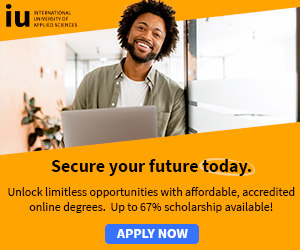 Application for Appointment of Directors for Naivasha Water Sewerage and Sanitation Company Ltd
The Rift Valley Water Services Board (RVWSB) is responsible for the efficient and economical provision of the water services within its area of jurisdiction in accordance with Water Act 2002 through Water Service Providers under service provision agreements (SPAs) with RVWSB.
Background of the directors
The composition of the directors requires a mix of skills. Apart from the directors from the Naivasha Municipal Council, other directors should be from the following background:-
One member from the business and manufacturing community nominated by their bodies.
One local professional nominated from the professional bodies
One representative from resident organizations/consumers.
One member from a women organization
One member from the pastoralist community

Directors will be selected in such a way as to ensure equitable geographical distribution within the service area and gender sensitivity.

Eligibility criteria

To be eligible all the persons appointed to the board must be:
Literate and numerate to at least O level.
Demonstrate experience and acumen in a business or any profession of at least 7 years.
Demonstrate participation in local development initiatives.
Have experience as change management agent.
Not suppliers or other trading associates of the company
Not persons in current professional or social relationships with directors of the company.

RVWSB therefore invites applications from qualified individuals from Naivasha area wishing to be considered to serve as directors of the water and sanitation company.

Interested persons should submit their applications and curriculum vitae (CVs) including copies of academic testimonials and professional certificates and letter of nomination by the stakeholder group or institution to which they belong.

Applicants who had applied for these positions through an earlier advertisement that appeared in a local daily on 20th February, 2012 should resubmit their applications and include all the documents specified above.

The applications should be sent in a plain and sealed envelop marked "Application for directorship" and deposited or sent to the

Chief Executive Officer,
Rift Valley Water Services Board,
P.O. Box 2451, Nakuru.


The applications should reach the above addresses on or before the end of business

For more: Jobs in Kenya » Jobs Kenya » Kenyan Jobs » Latest Jobs in Kenya

List of NGO Jobs, International Jobs, development jobs and other Job Opportunities, international development jobs, local jobs vacancies & jobs opportunities; opportunity jobs.