World Bank Internship Program 

Paid Internships in Washington D.C. USA or Country Offices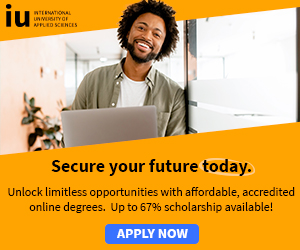 Paid Internships Abroad » Internship Programmes » International Internships » Students Internships
Free Scholarship + Free Tablet! - Every Registered Student Receives a Free Scholarship and Tablet!*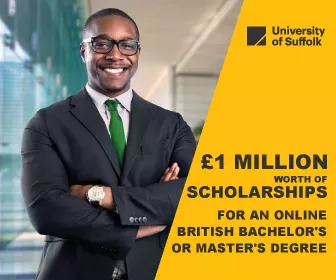 IFC/World Bank Group Global Internship Program
The Global Internship Program (GIP) offers highly motivated individuals an opportunity to be exposed to the mission and work of IFC and the broader World Bank Group and become part of the largest private sector development institution in the world.
The program encourages individuals to bring new perspectives and innovative ideas to IFC's work, while improving skills in a diverse and highly stimulating environment.
Moreover, the Global Internship Program provides a unique opportunity to exchange ideas and network with international professionals dedicated to ending extreme poverty and boosting prosperity in the developing world.
Requirements:
Candidates must be currently enrolled in a Masters' degree level program, with at least three years of relevant professional experience. Candidates must have their expected graduation date after December 1st 2022 in order to be eligible.
IFC hires Global Interns for a minimum period of four weeks between May and September to work on discrete projects in Washington, D.C. or in one of IFC's country or regional offices. Many of the posted opportunities are also open for virtual participation. 
Operational assignments cover various areas of work, such as participation in sector-specific market mapping, investment proposal reviews, financial modeling and analysis, portfolio management, upstream work and advisory services activities. Other assignments can cover a range of activities in corporate and support departments.
Global Interns also get access to corporate orientation, skills training, and regular learning events/activities for the GIP cohort.
Following a thorough evaluation process at the conclusion of the internship, successful GIP interns are encouraged to apply to the WBG Young Professionals Program should they meet such application requirements, or to any other full-time opportunity available after graduation.
Interested candidates are expected to submit their CV and Cover Letter stating their motivation to apply and how their skills and expertise relate to the Internship requirements.

Please refrain from applying to more than three available internship opportunities listed, otherwise your candidacy may be disqualified and rescinded.

Selected candidates will be contacted directly by departments for interviews between Monday, March 21st to Friday, April 29th.

Selected interns will be offered a competitive salary and limited medical insurance coverage for the duration of the internship.

For more information and a list of eligible countries, please see; World Bank Internship Program

Also see: Paid International Internships Abroad

Scholarships for African Students » Undergraduate Scholarships » African Women Scholarships & Grants » Developing Countries Scholarships » Erasmus Mundus Scholarships for Developing Countries » Fellowship Programs » Funding Grants for NGOs » Government Scholarships » LLM Scholarships » MBA Scholarships » PhD and Masters by Research Scholarships » Public Health Scholarships - MPH Scholarships » Refugees Scholarships » Research Grants » Scholarships and Grants

Scholarships in USA » Scholarships in Canada » Scholarships in UK » Scholarships in Germany » Scholarships in Italy » Scholarships in Australia » Scholarships in Netherlands » Scholarships in Japan

World Bank Internship Program - bank summer internship - hsbc internship - commerce bank internship - citizens bank internship - regions bank internship - key bank internship - grameen bank internship - world bank internship undergraduate - commercial banking internships - finance internships - wachovia internships - banking internships for sophomores - investment banking internships - banking internships summer - banking internships abroad - banking internships cover letter united nations internship program - undp internship program - unicef internship program - internship programs scholarship - internship opportunities scholarship - working at the world bank - world bank jobs - world bank careers - Internships – Internship Search and Intern Jobs | Internships. Intern Abroad. Inspiring Interns: Graduate Jobs & Internships | Recruitment for Interns - World Bank Internship Program

Find internships and employment opportunities in the largest internship marketplace. Search paid internships and part time jobs to help start your career.
List of World Bank Members - 188 World Bank Member States - World Bank Member Countries
Afghanistan Albania Algeria Angola Antigua and Barbuda Argentina Armenia Australia Austria Azerbaijan The Bahamas Bahrain Bangladesh Barbados Belarus Belgium Belize Benin Bhutan Bolivia Bosnia and Herzegovina Botswana Brazil Brunei Bulgaria Burkina Faso Burundi Cambodia Cameroon Canada Cape Verde Central African Republic Chad Chile Colombia Comoros Democratic Republic of the Congo Republic of the Congo Costa Rica Côte d'Ivoire Croatia Cyprus Czech Republic Denmark Djibouti Dominica Dominican Republic East Timor Ecuador Egypt El Salvador Equatorial Guinea Eritrea Estonia Ethiopia Fiji Finland France Gabon Gambia Georgia Germany Ghana Greece Grenada Guatemala Guinea Guinea-Bissau Guyana Haiti Honduras Hungary Iceland India Indonesia Iran Iraq Ireland Israel Italy Jamaica Japan Jordan Kazakhstan Kenya Kiribati Kosovo Kuwait Kyrgyzstan Laos Latvia Lebanon Lesotho Liberia Libya Lithuania Luxembourg Macedonia Madagascar Malawi Malaysia Maldives Mali Malta Marshall Islands Mauritania Mauritius Mexico Federated States of Micronesia Moldova Mongolia Montenegro Morocco Mozambique Myanmar Namibia Nepal Netherlands New Zealand Nicaragua Niger Nigeria Norway Oman Pakistan Palau Panama Papua New Guinea Paraguay People's Republic of China Peru Philippines Poland Portugal Qatar Romania Russia Rwanda Saint Kitts and Nevis Saint Lucia Saint Vincent and the Grenadines Samoa San Marino São Tomé and Príncipe Saudi Arabia Senegal Serbia Seychelles Sierra Leone Singapore Slovakia Slovenia Solomon Islands Somalia South Africa South Korea South Sudan Spain Sri Lanka Sudan Suriname Swaziland Sweden Switzerland Syria Tajikistan Tanzania Thailand Togo Tonga Trinidad and Tobago Tunisia Turkey Turkmenistan Tuvalu Uganda Ukraine United Arab Emirates United Kingdom United States Uruguay Uzbekistan Vanuatu Venezuela Vietnam Yemen Zambia Zimbabwe

2023 FAO Paid Internships 2023 ILO Paid Internships 2023 UN Paid Internships 2023 UNDP Paid Internships 2023 UNEP Paid Internships 2023 UNESCO Paid Internships 2023 UNHCR Paid Internships 2023 UNICEF Paid Internships 2023 WHO Paid Internships 2023 FAO Paid Internships 2023 ILO Paid Internships 2023 UN Paid Internships 2023 UNDP Paid Internships 2023 UNEP Paid Internships 2023 UNESCO Paid Internships 2023 UNHCR Paid Internships 2023 UNICEF Paid Internships 2023 WHO Paid Internships 500+ Exciting Summer Internships for College Students & Grads Apply: FAO Internship Program Apply: ILO Internship Program Apply: UN Internship Program Apply: UNDP Internship Program Apply: UNEP Internship Program Apply: UNESCO Internship Program Apply: UNHCR Internship Program Apply: WHO Internship Program Call for Applications: FAO Internship Programme Call for Applications: ILO Internship Programme Call for Applications: UN Internship Programme Call for Applications: UNDP Internship Programme Call for Applications: UNEP Internship Programme Call for Applications: UNESCO Internship Programme Call for Applications: UNHCR Internship Programme Call for Applications: WHO Internship Programme FAO Announcements FAO Application FAO Consultant FAO Consultant Daily Rate FAO Consultant Salary FAO Employment Page FAO Fisheries Jobs FAO India Internship FAO Indonesia Internship FAO Internship FAO Internship 2023 FAO Internship 2023 FAO Internship Advertisement Page FAO Internship Application Form FAO Internship Experience FAO Internship High School FAO Internship India FAO Internship Log in FAO Internship Programme FAO Internship Programme - Summer Internships - Engineering FAO Internship Programme in USA - Scholarship Positions FAO Internship Salary FAO Internship Stipend FAO Internships FAO Internships 2023 FAO Internships 2023 FAO Internships Africa FAO Internships Ghana FAO Internships Kenya FAO Internships Kenya 2023 FAO Internships Kenya 2023 FAO Internships Nigeria FAO Internships South Africa FAO Internships Summer FAO Internships Summer 2023 FAO Internships Summer 2023 FAO Internships | FAOa-UK FAO Internships | FAOUSA FAO Irecruitment FAO is Accepting Applications for Its Internship Program FAO Jobs FAO Jobs Uk FAO Kenya FAO Jobs FAO Paid Internship FAO Paid Internship 2023 FAO Paid Internship 2023 FAO Paid Internships FAO Paid Internships 2023 FAO Paid Internships 2023 FAO Paid Internships FAOicef FAO Paid Volfaoteer 2023 FAO Paid Volfaoteer 2023 FAO Personal Profile Form FAO Psa Contract FAO Psa Salary FAO Rap Internship FAO Recruitment 2023 FAO Recruitment 2023 FAO Recruitment Process FAO Salary Scale 2023 FAO Salary Scale 2023 FAO South Africa FAO Summer Internship FAO Volunteer FAO Volunteer Salary ILO Application ILO Employment Page ILO India Internship ILO Internship ILO Internship 2023 ILO Internship 2023 ILO Internship Advertisement Page ILO Internship Application Form ILO Internship High School ILO Internship India ILO Internship Programme ILO Internship Programme - Summer Internships - Engineering ILO Internship Programme in USA - Scholarship Positions ILO Internships ILO Internships 2023 ILO Internships 2023 ILO Internships Africa ILO Internships Ghana ILO Internships Kenya ILO Internships Kenya 2023 ILO Internships Kenya 2023 ILO Internships Nigeria ILO Internships South Africa ILO Internships Summer ILO Internships Summer 2023 ILO Internships Summer 2023 ILO Internships | ILOa-UK ILO Internships | ILOUSA ILO is Accepting Applications for Its Internship Program ILO Jobs ILO Jobs Uk ILO Kenya ILO Jobs ILO Paid Internship 2023 ILO Paid Internship 2023 ILO Paid Internships ILO Paid Internships 2023 ILO Paid Internships 2023 ILO Paid Internships ILO ILO Paid Volunteer 2023 ILO Paid Volunteer 2023 ILO South Africa ILO Summer Internship Internship - FAO office of Research Internship - ILO office of Research Internship - UN Office of Research Internship - UNDP office of Research Internship - UNEP office of Research Internship - UNESCO office of Research Internship - UNHCR office of Research Internship - UN office of Research Internship - WHO office of Research Internship Delhi Internship Programme - FAO Internship Programme - FAO Careers Internship Programme - ILO Internship Programme - ILO Careers Internship Programme - UN Internship Programme - UNDP Internship Programme - UNDP Careers Internship Programme - UNEP Internship Programme - UNEP Careers Internship Programme - UNESCO Internship Programme - UNHCR Internship Programme - UNHCR Careers Internship Programme - WHO Internship Programme - WHO Careers Internship Programme | About FAO: Employment | FAO Internship Programme | About ILO: Employment | ILO Internship Programme | About UN: Employment | UN Internship Programme | About UNDP: Employment | UNDP Internship Programme | About UNEP: Employment | UNEP Internship Programme | About UNESCO: Employment | UNESCO Internship Programme | About UNHCR: Employment | UNHCR Internship Programme | About WHO: Employment | WHO Internship Programme | the Office at Nairobi Internship Programme | the UNDP Nations Office at Nairobi Internship Programme | the UNESCO Nations Office at Nairobi Internship Programme | the UNited Nations Office at Nairobi Internships - FAO -USA Internships - FAO Careers Internships - ILO -USA Internships - ILO Careers Internships - UN -USA Internships - UN Careers Internships - UNDP -USA Internships - UNDP Careers Internships - UNEP -USA Internships - UNEP Careers Internships - UNESCO -USA Internships - UNESCO Careers Internships - UNHCR Careers Internships - UNHCRa-USA Internships - WHO Careers Internships - WHOa-USA Internships / Careers | FAO Representation Office in Brussels Internships / Careers | ILO Representation Office in Brussels Internships / Careers | UN Representation Office in Brussels Internships / Careers | UNDP Representation Office in Brussels Internships / Careers | UNEP Representation Office in Brussels Internships / Careers | UNESCO Representation Office in Brussels Internships / Careers | UNHCR Representation Office in Brussels Internships / Careers | WHO Representation Office in Brussels Internships for FAOdergraduates Internships for ILOdergraduates Internships for UNDPdergraduates Internships for UNEPdergraduates Internships for UNHCRdergraduates Internships for WHOdergraduates Internships | FAO Internships | ILO Internships | UN Internships | UNDP Internships | UNEP Internships | UNESCO Internships | UNHCR Internships | WHO Ngo Internships South Africa Paid Internships Paid Internships at FAOicef Paid Internships at ILOicef Paid Internships at UNDPicef Paid Internships at UNEPicef Paid Internships at UNESCOicef Paid Internships at UNHCRicef Paid Internships at UNICEF Paid Internships at WHOicef Summer Internships Top 500 Internships @ UNDP | World Trade Organization Top 500 Internships @ UNESCO | World Trade Organization Top 500 Internships @ United Nations | World Trade Organization Top 500 Internships @ | World Trade Organization UN Application UN Employment Page UN India Internship UN Internship UN Internship 2023 UN Internship 2023 UN Internship Advertisement Page UN Internship Application Form UN Internship High School UN Internship India UN Internship Programme - Summer Internships - Engineering UN Internship Programme in USA - Scholarship Positions UN Internships UN Internships 2023 UN Internships 2023 UN Internships Africa UN Internships Ghana UN Internships Kenya UN Internships Kenya 2023 UN Internships Kenya 2023 UN Internships Nigeria UN Internships South Africa UN Internships Summer UN Internships Summer 2023 UN Internships Summer 2023 UN Internships | UN USA UN Internships | UNa-UK UN Internships | UNUSA UN is Accepting Applications for Its Internship Program UN Jobs UN Jobs Uk UN Kenya UNjobs UN Paid Internship 2023 UN Paid Internship 2023 UN Paid Internships UN Paid Internships 2023 UN Paid Internships 2023 UN Paid Internships UNICEF UN Paid Volunteer 2023 UN Paid Volunteer 2023 UN South Africa UN Summer Internship UNDP Application UNDP Employment Page UNDP India Internship UNDP Internship UNDP Internship 2023 UNDP Internship 2023 UNDP Internship Advertisement Page UNDP Internship Application Form UNDP Internship Delhi UNDP Internship High School UNDP Internship India UNDP Internship Programme UNDP Internship Programme - Summer Internships - Engineering UNDP Internship Programme - UNDP Careers UNDP Internship Programme in USA - Scholarship Positions UNDP Internships UNDP Internships 2023 UNDP Internships 2023 UNDP Internships Africa UNDP Internships for UNDP UNdergraduates UNDP Internships Ghana UNDP Internships Kenya UNDP Internships Kenya 2023 UNDP Internships Kenya 2023 UNDP Internships Nigeria UNDP Internships South Africa UNDP Internships Summer UNDP Internships Summer 2023 UNDP Internships Summer 2023 UNDP Internships | UNDPa-UK UNDP Internships | UNDPUSA UNDP is Accepting Applications for Its Internship Program UNDP Jobs UNDP Jobs Uk UNDP Kenya UNDP Jobs UNDP Paid Internship 2023 UNDP Paid Internship 2023 UNDP Paid Internships UNDP Paid Internships 2023 UNDP Paid Internships 2023 UNDP Paid Internships UNDPicef UNDP Paid Volundpteer 2023 UNDP Paid Volundpteer 2023 UNDP South Africa UNDP Summer Internship UNDP Summer Internships UNEP Application UNEP Employment Page UNEP India Internship UNEP Internship UNEP Internship 2023 UNEP Internship 2023 UNEP Internship Advertisement Page UNEP Internship Application Form UNEP Internship High School UNEP Internship India UNEP Internship Programme UNEP Internship Programme - Summer Internships - Engineering UNEP Internship Programme in USA - Scholarship Positions UNEP Internships UNEP Internships 2023 UNEP Internships 2023 UNEP Internships Africa UNEP Internships Ghana UNEP Internships Kenya UNEP Internships Kenya 2023 UNEP Internships Kenya 2023 UNEP Internships Nigeria UNEP Internships South Africa UNEP Internships Summer UNEP Internships Summer 2023 UNEP Internships Summer 2023 UNEP Internships | UNEPa-UK UNEP Internships | UNEPUSA UNEP is Accepting Applications for Its Internship Program UNEP Jobs UNEP Jobs Uk UNEP Kenya UNEP Jobs UNEP Paid Internship 2023 UNEP Paid Internship 2023 UNEP Paid Internships UNEP Paid Internships 2023 UNEP Paid Internships 2023 UNEP Paid Internships UNEPicef UNEP Paid Volunepteer 2023 UNEP Paid Volunepteer 2023 UNEP South Africa UNEP Summer Internship UNESCO Application UNESCO Employment Page UNESCO India Internship UNESCO Internship UNESCO Internship 2023 UNESCO Internship 2023 UNESCO Internship Advertisement Page UNESCO Internship Application Form UNESCO Internship Delhi UNESCO Internship High School UNESCO Internship India UNESCO Internship Programme UNESCO Internship Programme - Summer Internships - Engineering UNESCO Internship Programme - UNESCO Careers UNESCO Internship Programme in USA - Scholarship Positions UNESCO Internships UNESCO Internships 2023 UNESCO Internships 2023 UNESCO Internships Africa UNESCO Internships Ghana UNESCO Internships Kenya UNESCO Internships Kenya 2023 UNESCO Internships Kenya 2023 UNESCO Internships Nigeria UNESCO Internships South Africa UNESCO Internships Summer UNESCO Internships Summer 2023 UNESCO Internships Summer 2023 UNESCO Internships | UNESCOa-UK UNESCO Internships | UNESCOUSA UNESCO is Accepting Applications for Its Internship Program UNESCO Jobs UNESCO Jobs Uk UNESCO Kenya UNESCO Jobs UNESCO Nations Internships for UNESCOdergraduates UNESCO Paid Internship 2023 UNESCO Paid Internship 2023 UNESCO Paid Internships UNESCO Paid Internships 2023 UNESCO Paid Internships 2023 UNESCO Paid Internships UNESCOicef UNESCO Paid Volunescoteer 2023 UNESCO Paid Volunescoteer 2023 UNESCO South Africa UNESCO Summer Internship UNESCO Summer Internships UNHCR Application UNHCR Employment Page UNHCR India Internship UNHCR Internship UNHCR Internship 2023 UNHCR Internship 2023 UNHCR Internship Advertisement Page UNHCR Internship Application Form UNHCR Internship High School UNHCR Internship India UNHCR Internship Programme UNHCR Internship Programme - Summer Internships - Engineering UNHCR Internship Programme in USA - Scholarship Positions UNHCR Internships UNHCR Internships 2023 UNHCR Internships 2023 UNHCR Internships Africa UNHCR Internships Ghana UNHCR Internships Kenya UNHCR Internships Kenya 2023 UNHCR Internships Kenya 2023 UNHCR Internships Nigeria UNHCR Internships South Africa UNHCR Internships Summer UNHCR Internships Summer 2023 UNHCR Internships Summer 2023 UNHCR Internships | UNHCR-UK UNHCR Internships | UNHCRUSA UNHCR is Accepting Applications for Its Internship Program UNHCR Jobs UNHCR Jobs Uk UNHCR Kenya UNHCR Jobs UNHCR Paid Internship 2023 UNHCR Paid Internship 2023 UNHCR Paid Internships UNHCR Paid Internships 2023 UNHCR Paid Internships 2023 UNHCR Paid Internships UNHCRicef UNHCR Paid Volunhcrteer 2023 UNHCR Paid Volunhcrteer 2023 UNHCR South Africa UNHCR Summer Internship UNICEF Application UNICEF Employment Page UNICEF Internship UNICEF Internship 2023 UNICEF Internship 2023 UNICEF Internship Advertisement Page UNICEF Internship Application Form UNICEF Internship India UNICEF Internships UNICEF Internships 2023 UNICEF Internships 2023 UNICEF Internships Africa UNICEF Internships Ghana UNICEF Internships Kenya UNICEF Internships Kenya 2023 UNICEF Internships Kenya 2023 UNICEF Internships Nigeria UNICEF Internships South Africa UNICEF Internships Summer 2023 UNICEF Internships Summer 2023 UNICEF Jobs UNICEF Jobs Uk UNICEF Kenya UNICEF Jobs UNICEF Paid Internship 2023 UNICEF Paid Internship 2023 UNICEF Paid Internships UNICEF Paid Internships 2023 UNICEF Paid Internships 2023 UNICEF Paid Internships UNICEF UNICEF Paid Volunteer 2023 UNICEF Paid Volunteer 2023 UNICEF South Africa UNICEF Summer Internship UNis Accepting Applications for Its Internship Program UNited Nations (UN): Internship Programme UNited Nations Internship Delhi UNited Nations Internship Programme - UN Careers UNited Nations Internships for UNdergraduates UNited Nations Paid Internships UNited Nations Summer Internships WHO Application WHO Employment Page WHO India Internship WHO Internship WHO Internship 2023 WHO Internship 2023 WHO Internship Advertisement Page WHO Internship Application Form WHO Internship High School WHO Internship India WHO Internship Programme WHO Internship Programme - Summer Internships - Engineering WHO Internship Programme in USA - Scholarship Positions WHO Internships WHO Internships 2023 WHO Internships 2023 WHO Internships Africa WHO Internships Ghana WHO Internships Kenya WHO Internships Kenya 2023 WHO Internships Kenya 2023 WHO Internships Nigeria WHO Internships South Africa WHO Internships Summer WHO Internships Summer 2023 WHO Internships Summer 2023 WHO Internships | WHO Uk WHO Internships | WHO USA WHO is Accepting Applications for Its Internship Program WHO Jobs WHO Jobs Uk WHO Kenya WHO Jobs WHO Paid 2023 WHO Paid 2023 WHO Paid Internship 2023 WHO Paid Internship 2023 WHO Paid Internships WHO Paid Internships 2023 WHO Paid Internships 2023 WHO Paid Internships WHO WHO South Africa WHO Summer Internship Are UN Internships Worth It How to Get an Internship at the UN Internship Opportunities Un Internship Program 2023 Fully Funded Un Internships 2023 -- Kenya Un Internships for Undergraduates Un Internships Kenya Un Internships Summer 2023 Un Internships Summer 2023 Undergraduate United Nations Internships 2023 United Nations Internships Nairobi United Nations Paid Internships United Nations Undergraduate Internships Are UN Internships Worth It How to Get an Internship at the UN 2023 Internship Opportunities 2023 Un Internship Program 2023 Fully Funded Un Internships 2023 -- Kenya Un Internships for Undergraduates 2023 Un Internships Kenya 2023 Un Internships Summer 2023 Un Internships Summer 2023 Undergraduate United Nations Internships 2023 United Nations Internships Nairobi United Nations Paid Internships 2023 United Nations Undergraduate Internships 2023 United Nations Graduate Internships 2023