UNOPS Jobs - UNOPS Careers & Employment Opportunities 
UNOPS Jobs: Vacancy announcements from UNOPS, UN and other international organizations. Free job search, jobs listings, job openings in humanitarian, aid, development and campaigning work.
UNOPS - Employment  » Vacancies - UNOPS » International Vacancies » Jobs with UNOPS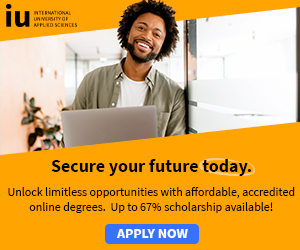 Worldwide Positions: UNOPS Roster - Experts needed for global aid and development projects
As an operational arm of the United Nations, UNOPS helps its partners implement more than $1 billion worth of aid and development projects every year, often in challenging environments.
UNOPS supports projects that change lives in Africa and beyond.
UNOPS is recruiting a pool of experts in various fields to support humanitarian, peace-building and development operations in over 80 countries.
UNOPS is seeking talented individuals in all areas of project support and implementation, including Project Management, Finance, Procurement and Human Resources roles.
UNOPS hiring managers are constantly seeking qualified individuals to support its operations. Pre-screened candidates on the Global Personnel Recruitment System will be considered for available positions as they arise.
To apply, sign up to the UNOPS Global Personnel Recruitment System; see UNOPS Jobs
To view more UNOPS jobs in Africa, see:
UNOPS Jobs in Africa
For more NGO jobs, see: Job Vacancies in Africa » Africa Jobs » International Jobs in Africa » NGO Jobs in Africa » Development Jobs in Africa
Scholarships for African Students » Undergraduate Scholarships » African Women Scholarships & Grants » Developing Countries Scholarships » Erasmus Mundus Scholarships for Developing Countries » Fellowship Programs » Funding Grants for NGOs » Government Scholarships » LLM Scholarships » MBA Scholarships » PhD and Masters by Research Scholarships » Public Health Scholarships - MPH Scholarships » Refugees Scholarships » Research Grants » Scholarships and Grants
Scholarships in Australia » Scholarships in Belgium » Scholarships in Canada » Scholarships in Germany » Scholarships in Italy » Scholarships in Japan » Scholarships in Korea » Scholarships in Netherlands » Scholarships in UK » Scholarships in USA
Cabin Crew Jobs & Career Advice » Secretary Job Description » Receptionist Job Description » Top 100 Interview Questions and Answers » How to Prepare for an Interview » How to Write a CV » How to Choose a Career » Computer Shortcut Keys and their Functions
Apply for South African Airways Vacancies - SAA Jobs » South Africa Scholarships » South Africa Internships
Internships in Nigeria » Jobs in Nigeria » Scholarships for Nigerian Students » OLX Nigeria
Internships in Ghana » Ghana Scholarships - Ghana - Scholarships for Ghanaians » Jobs in Ghana
Internships in Uganda » Uganda Scholarships - Ugandans - Scholarships for Ugandans » Jobs in Uganda
Ethiopia Scholarships - Ethiopians - Scholarships for Ethiopians » Jobs in Ethiopia » Ethiopia Airlines Jobs
Kenya Jobs | Kenyan Jobs | Jobs in Kenya | Latest Kenyan Jobs | Kenya | Jobs Kenya Vacancies | Kenya Job Vacancy | Jobs Kenya Vacancies | Nairobi Jobs | Job Vacancies in Nairobi Kenya | Employment Opportunities in Kenya | Careers in Kenya | Job Openings Kenya
Careers in Africa | Jobs in Africa | Find Work in Africa | Employment - Africa | Jobs Africa | Vacancies in Africa | Work Jobs Africa