Click here for Standard Chartered Banking Jobs & other current banking jobs in Kenya - teller jobs, clerical jobs, customer service jobs, banking graduate trainee jobs, IT jobs, supervisors, managers, accountants, auditors, receptionist jobs, graduate clerk jobs, telephone operator jobs, secretaries, typists.
International Career Opportunities with Standard Chartered Bank
With an established presence in some of the world's most dynamic growth markets in Asia, Africa and the Middle East, and a strong commitment to developing your unique strengths, Standard Chartered Bank is well placed to help you accelerate your career.
Join Standard Chartered Bank as a graduate to open up an exciting career path with endless opportunities.
Standard Chartered graduate programmes combine on and off the job learning with personal career guidance from senior management to help you quickly develop the skills and knowledge for a thriving career in banking.
Standard Chartered Bank Graduate Programme will Help You:
Develop into a world-class banker, perfecting your relationship management skills
Perform and shine in a key revenue generating role with one of our most valued business lines targeted at the high value client segments
Fly high. Your exceptional attitude and performance will hold you in good stead as you take your first step on an exciting career journey

There are a range of graduate programmes to choose from:
International Graduate Programme
Fast Track Programme
Local Graduate Programmes
Internships

Entry Requirements
An undergraduate degree, any discipline
The legal right to work in the country for which you are applying
Fluency in English; a second language is considered beneficial.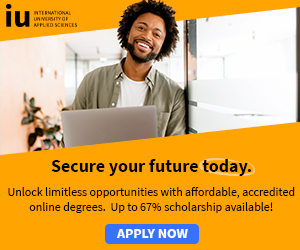 For more information and Standard Chartered Bank Jobs application: International Career Opportunities with Standard Chartered Bank

Click here for other current banking jobs in Kenya - teller jobs, clerical jobs, customer service jobs, banking graduate trainee jobs, IT jobs, supervisors, managers, accountants, auditors, receptionist jobs, graduate clerk jobs, telephone operator jobs, secretaries, typists.

Latest Bank Jobs & Vacancies in Kenya Today » Equity Bank Vacancies » CfC Stanbic Bank Jobs » Banking Jobs in Kenya » Cooperative Bank Jobs » KCB Bank Jobs » Bank Jobs » Fina Bank Jobs » World Bank Vacancies » Post Bank Jobs » Consolidated Bank Jobs » Family Bank Jobs » African Development Bank Jobs » I&M Bank Ltd Jobs » Gulf African Bank Jobs » Barclays Bank Jobs » East African Development Bank Jobs » ABC Bank and Insurance Jobs » Jobs at Chase Bank » Standard Chartered Bank Jobs » Commercial Bank of Africa Jobs » Bank Management Trainee Jobs » Development Bank of Kenya Jobs » NIC Bank Group Jobs » Young Professionals Program - African Development Bank » Suntra Investment Bank Limited Jobs » KCB Bank Group Jobs » National Bank Jobs » Kenya Commercial Bank Vacancies » PTA Bank Jobs » Housing Finance Jobs » World Bank Internship Program » World Bank Junior Professionals Program » Bank Graduate Clerical Trainees » Bank Graduate Clerk Vacancies » KWFT Bank Jobs » Kenya Bankers Association Jobs » Kenyan Bank Jobs » National Bank Jobs » East African Development Bank Jobs

African Scholarships » African Women Scholarships & Grants » Developing Countries Scholarships » Erasmus Mundus Scholarships for Developing Countries » Fellowship Programs » Funding Grants for NGOs » Government Scholarships » LLM Scholarships » MBA Scholarships » PhD and Masters by Research Scholarships » Public Health Scholarships - MPH Scholarships » Refugees Scholarships » Research Grants » Scholarships and Grants

Standard Chartered Bank Jobs - Standard Chartered Bank Careers - Standard Chartered Bank Graduate Clerk Jobs - Standard Chartered Bank Graduate Recruitment - Standard Chartered Bank Management Trainee Jobs - Standard Chartered Bank Jobs Today