Standard Chartered Bank Jobs in Africa 2022

Standard Chartered Bank Jobs in Africa 2022 » Bank Jobs in Africa 2022 » Banking in Jobs Africa 2022 » Bank Careers in Africa 2022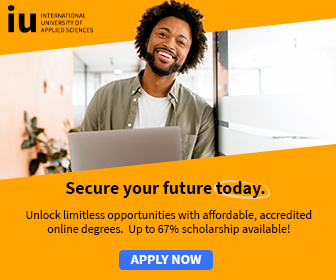 Standard Chartered Bank 2022 International Graduate Programme for Young Africans
The Standard Chartered Bank Global Internship Programme is the Bank's structured Internship programme.
As an intern, in the summer before your final year as a student, you'll work directly on real world problems to hone your skills, create lasting relationships and learn about your strengths.
The Global Internship Programme in Financial markets intended to create a pipeline to the International Graduate Programme and other full-time entry level roles.
What you'll do over 18 months
International induction
- these are classroom sessions, case studies, and tailored technical training split by business functions.
12 month training rotation
- you'll spend twelve months in Wealth Management where you'll learn how to engage with clients. You'll broaden your experience with rotations into areas including Risk, Product/Segments, Distribution/Front Line, and lastly Digital.
6 month business rotation
- your last rotation will add to your knowledge of the product and client transaction lifecycle.
It will also give you exposure to areas such as Funds, Wealth Propositions and Solutions, and Investment Strategy. It's your chance to find the team you fit into best and begin your Standard Chartered career.
Eligibility
SC is interested in people with diverse backgrounds and encourage students from all degree disciplines to apply to our programmes. For the SC International Graduate Programme, you must
Be in your final year of study for a university degree or higher, or have graduated in the last two years, and
Have the permanent legal right to work in the country you're applying to.

Exceptions
For the UAE, we accept applications from Arab Nationals requiring visa sponsorship, but priority will be given to nationals of the country.
For graduate roles in US, we will not consider applications from candidates seeking Optional Practical Training (OPT) or Curricular Practical Training (CPT) employment.

Evaluation

All Interns participating in the Bank's Global Internship Programme will be evaluated during 10" week of employment.

Evaluations will be used in final recruitment decisions for the International Graduate Programme with an aim to provide an offer before the internship is completed.

Available Opportunities

■ Ghana

2022 – Intern – Retail Banking Jobs in Ghana

■ Kenya

2022 – Graduate – Wealth Management Jobs in Kenya

2022 – Graduate – Retail Banking Jobs in Kenya

2022 – Intern – Financial Markets Jobs in Kenya

2022 – Intern – Wealth Management Jobs in Kenya

2022 – Intern – Retail Banking Jobs in Kenya

■ Nigeria

2022 – Graduate – Wealth Management Jobs in Nigeria

2022 – Intern Technology & Innovation Jobs in Nigeria

2022 – Intern – Financial Markets Jobs in Nigeria

2022 – Intern – Wealth Management Jobs in Nigeria

■ South Africa

2022 Analyst FM Sales Jobs in South Africa

For More Information Visit: Standard Chartered Bank 2022 International Graduate Programme

For more information and Standard Chartered Bank Jobs application: International Career Opportunities with Standard Chartered Bank

Click here for other current banking jobs in Kenya - teller jobs, clerical jobs, customer service jobs, banking graduate trainee jobs, IT jobs, supervisors, managers, accountants, auditors, receptionist jobs, graduate clerk jobs, telephone operator jobs, secretaries, typists.

Click here for Standard Chartered Banking Jobs & other current banking jobs in Kenya - teller jobs, clerical jobs, customer service jobs, banking graduate trainee jobs, IT jobs, supervisors, managers, accountants, auditors, receptionist jobs, graduate clerk jobs, telephone operator jobs, secretaries, typists.

Standard Chartered Bank Jobs - Kenya Jobs | Standard Chartered Bank Kenya Careers | Standard Chartered Bank Kenya Graduate Recruitment | Bank Employment Opportunities in Kenya | Bank Careers in Kenya | Standard Chartered Bank Kenya Branches, Head office, Swift code, Loans, Online banking

Latest Bank Jobs & Vacancies in Kenya Today » Equity Bank Vacancies » CfC Stanbic Bank Jobs » Banking Jobs in Kenya » Cooperative Bank Jobs » KCB Bank Jobs » Bank Jobs » Fina Bank Jobs » World Bank Vacancies » Post Bank Jobs » Consolidated Bank Jobs » Family Bank Jobs » African Development Bank Jobs » I&M Bank Ltd Jobs » Gulf African Bank Jobs » Barclays Bank Jobs » East African Development Bank Jobs » ABC Bank and Insurance Jobs » Jobs at Chase Bank » Standard Chartered Bank Jobs » Commercial Bank of Africa Jobs » Bank Management Trainee Jobs » Development Bank of Kenya Jobs » NIC Bank Group Jobs » Young Professionals Program - African Development Bank » Suntra Investment Bank Limited Jobs » KCB Bank Group Jobs » National Bank Jobs » Kenya Commercial Bank Vacancies » PTA Bank Jobs » Housing Finance Jobs » World Bank Internship Program » World Bank Junior Professionals Program » Bank Graduate Clerical Trainees » Bank Graduate Clerk Vacancies » KWFT Bank Jobs » Kenya Bankers Association Jobs » Kenyan Bank Jobs » National Bank Jobs » East African Development Bank Jobs

African Scholarships » African Women Scholarships & Grants » Developing Countries Scholarships » Erasmus Mundus Scholarships for Developing Countries » Fellowship Programs » Funding Grants for NGOs » Government Scholarships » LLM Scholarships » MBA Scholarships » PhD and Masters by Research Scholarships » Public Health Scholarships - MPH Scholarships » Refugees Scholarships » Research Grants » Scholarships and Grants

Standard Chartered Bank Jobs - Standard Chartered Bank Careers - Standard Chartered Bank Graduate Clerk Jobs - Standard Chartered Bank Graduate Recruitment - Standard Chartered Bank Management Trainee Jobs - Standard Chartered Bank Jobs Today