International Foundation for Science Grants

Scholarship Grants » Science Grant » Research Grants » Education Grants » Individual Research Grants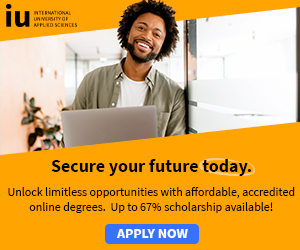 International Foundation for Science Grants The IFS Programme aims to support excellent individual and collaborative research, to build the capability of early-career scientists in the developing world, and to contribute innovation to the sustainable management of biological, water and energy resources.
In particular, to enable young scientists to contribute to a global research community that is aiming to reduce poverty and supporting sustainable development.
The primary focus remains the promotion of excellent science through early-career research grants and capability enhancing support to individual researchers in developing countries.
The IFS Strategy 2011-2020 describes the goals and strategies of the organisation for the current decade and presents the new IFS Programme divided into three parts:
1. Individual Research Approach
This is similar to the former IFS granting programme with some revisions to eligibility criteria.
Individual early-career researchers in eligible countries may apply for research grants to undertake research projects on any aspects of the sustainable management of biological, water and energy resources.
2. Collaborative Research Approach
IFS recognizes that the interlinked development challenges facing humanity increasingly require scientists to work with each other, as well as with other professions and specialists.
Support will, therefore, be provided for collaborative research teams – including interdisciplinary teams, which combine researchers' strengths, expertise, and experience, to address a larger topic or a research issue where more than one discipline is required.
3. Contributing Innovation Approach
Building on feedback received from stakeholders, a change to the IFS Programme agenda is, not only to aspire to strengthen the capability of those embarking on a research career in the developing world, but also to help scientists to find support for the actions they undertake to bring about change, in terms of their values and objectives.
In other words, to promote links to those who can support the individual agency of men and women scientists, early in their career in developing countries, to put their science into use.
Eligibility Criteria Personal Eligibility Applicants for IFS Research Grants
Must be citizens of eligible countries (see below), and carry out their research in an eligible country (this does not have to be the country of citizenship)
Must have a minimum of an MSc, MA or equivalent academic degree
Must be (for men) younger than 35 years of age, and (for women) younger than 40 years of age, [If the applicant's 35th (men)/40th (women) birthday is on or after the closing date of the call, he/she is still eligible.]
Researchers, who are already IFS grantees, are eligible to apply for a renewal grant irrespective of age.

Institutional Affiliation

Applicants must be attached to a national or regional research institute (e.g. university, non-profit making research centre, or research-oriented NGO) in an eligible country (See below).

The institution is expected to: administer the grant, guarantee that the applicant has a salary (or other source of income), and provide basic research facilities. Researchers employed at international research institutes are NOT eligible.

However, researchers doing part of their project at an international institute can apply for an IFS grant, if their principal affiliation is with a national institution.

Country Eligibility

Eligible for IFS support are low and lower middle income countries and the IFS cut off point for country eligibility is the middle income GNI threshold (for 2018, USD 4,905) plus 5%, USD 5,150.

For details see: http://databank.worldbank.org/data/download/GNIPC.pdf

Formerly eligible G-20 Countries are no longer eligible (i.e. Brazil, China, India, Indonesia and South Africa).

Countries formerly part of the Soviet Union are not eligible.

For further details and application forms, contact: International Foundation for Science (IFS) Grants website

More: Scholarship Grants » Research Grants » Education Grants » Science Grant

African Scholarships » African Women Scholarships & Grants » Developing Countries Scholarships » Erasmus Mundus Scholarships for Developing Countries » Fellowship Programs » Funding Grants for NGOs » Government Scholarships » LLM Scholarships » MBA Scholarships » PhD and Masters by Research Scholarships » Public Health Scholarships - MPH Scholarships » Refugees Scholarships » Research Grants » Scholarships and Grants

Scholarships in Australia » Scholarships in Belgium » Scholarships in Canada » Scholarships in Germany » Scholarships in Italy » Scholarships in Japan » Scholarships in Korea » Scholarships in Netherlands » Scholarships in UK » Scholarships in USA

Cabin Crew Jobs & Career Advice » Secretary Job Description » Receptionist Job Description » Top 100 Interview Questions and Answers » How to Prepare for an Interview » How to Write a CV » How to Choose a Career » Computer Shortcut Keys and their Functions

Apply for South African Airways Vacancies - SAA Jobs » South Africa Scholarships » South Africa Internships

Internships in Nigeria » Jobs in Nigeria » Scholarships for Nigerian Students » OLX Nigeria » Nigeria Police Force Recruitment

Internships in Ghana » Ghana Scholarships - Ghana - Scholarships for Ghanaians » Jobs in Ghana

Internships in Uganda » Uganda Scholarships - Ugandans - Scholarships for Ugandans » Jobs in Uganda

Ethiopia Scholarships - Ethiopians - Scholarships for Ethiopians » Jobs in Ethiopia » Ethiopia Airlines Jobs

Kenya Jobs | Kenyan Jobs | Jobs in Kenya | Latest Kenyan Jobs | Kenya | Jobs Kenya Vacancies | Kenya Job Vacancy | Jobs Kenya Vacancies | Nairobi Jobs | Job Vacancies in Nairobi Kenya | Employment Opportunities in Kenya | Careers in Kenya | Job Openings Kenya

Careers in Africa | Jobs in Africa | Find Work in Africa | Employment - Africa | Jobs Africa | Vacancies in Africa | Work Jobs Africa