ICRC Jobs
ICRC Jobs in Kenya - International Committee of the Red Cross Jobs | Kenyan Jobs | Jobs in Kenya | Latest Kenyan Jobs | Jobs in Kenya | Jobs Kenya Vacancies | Kenya Job Vacancy | Jobs Kenya Vacancies - ICRC Vacancies
ICRC Red Cross Jobs » ICRC Humanitarian Jobs » ICRC Development Jobs » Red Cross Vacancies ICRC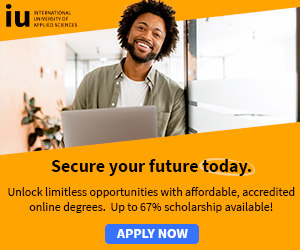 Jobs at ICRC: Red Cross job vacancies in Africa & careers at Red Cross. 1000s of humanitarian job openings and volunteer positions. Red Cross jobs available now in Africa. Employment opportunities...
ICRC Jobs » Kenya
Clinical Officer (Hagadera)
Key Responsibilities
Clinical assessment and prescription of treatment for all patients
Refer chronic cases to the various special clinics
Properly cover weekends, arrange a rotation schedule with fellow clinical officers
Conducts ward rounds in absence of the Medical Officer
Properly documented treatment on patients files
Maintain an accurate and updated records keeping system in the health unit
Carry out minor surgical procedures
Attend to emergencies in ward in the absence of Medical Officer
Attend and participate in the daily morning hospital handover meetings
Participate in weekly continues medical education(CME) at the hospital
Conduct on-job training of staff through both practical and theory sessions
Participate in mortality audits occurring in various wards and sharing the reports on a monthly basis with the CSM
Participate in camp health surveys e.g. Nutrition, Immunization, etc.

Required Qualifications:
Diploma in Clinical Medicine and Surgery
Registered with clinical officers council
Minimum 2 years working experience working in health set up

For full job description, job application contacts and other requirements: Clinical Officer (Hagadera)

---
Pharmacist Assistant
Key Responsibilities
Program management:
Advise clinicians and other health practitioners on the selection, dosages, interactions, and side effects of medications;
Monitor the health and progress of patients in response to drug therapy especially those on chronic illnesses and advise clinicians on alternative medication if available
Advise patients and answer questions about prescription drugs, including questions about possible side effects and interactions among different drugs;
Provide information and make recommendations about prescription medications
Prepare orders for pharmaceuticals and follow up with procurement –Nairobi to ensure proper purchase and delivery to the field.
Perform or oversee the performance of packaging, labeling, measuring, compounding, storing, charging, and recording medications used in patient care.
Review prescriptions for appropriateness of therapy to determine ingredients needed and to ensure correct dosage.
Keeping Inventories, ordering, and maintaining supply of drugs, chemicals, and other pharmaceutical stock in the pharmacy at all times convenient for the hospital use and outside clinics.
Assist in preparation and implementation of certain pharmacy protocols and ensure there adherence at all times to promote rational drug use.
Provide regular pharmacovigilance updates to clinicians and healthcare professionals to ensure compliance of current practices in pharmaceutical care.
Compiles daily statistics such as number of patients requesting prescriptions, new prescriptions received, and number of refill orders for special clinics.
Monitor and do regular supervision to the wards to check on proper utilization and storage of pharmaceuticals and advise on areas of improvement for optimum security and care of items.

Supervisory Responsibilities:
Directly Supervise five (5) staff in the pharmacy to ensure proper provision of sound pharmaceutical care.
In coordination with the Pharmacist, ensure timely hiring of new staff, clear any who have resigned and recommend for disciplinary action as the case maybe.
Advocate on behave of staff on any issues affecting them.
Manage the leave schedule of the staff in accordance with IRC rules and regulations.
Ensure that Pharmacy staffs carry out the activities according to the IRC way.
Serve as the link between the IRC management and staff on dissemination of information and activities.

Program activities:
Assist the Pharmacist in the preparation and raising of regular and emergency drug and medical items purchase orders ensuring documentation is well observed.
Participate and present in CMEs as allocated in the schedule to the department.
Regularly attend hand over meetings every morning to review hospital operations.
Advise on the storage of pharmaceuticals in the warehouse to ensure storage regulations are adhered for all the drugs and other heat sensitive pharmaceuticals.
Continually mentor and train the department staff.

Reporting and Coordination:
Ensure timely preparation of bimonthly reports on drug consumption and share with the CSM in coordination with the pharmacist.
Do verification reports on pharmaceutical delivery at the drug store and share with the CSM, pharmacist and relevant supply chain team.
Assist warehouse staff carry out scheduled stock-takes for the pharmaceuticals.
Coordinate preparation of daily patient/prescription tally at the OPD pharmacy.
Do a periodic analysis report of prescription and patient attendance tally at the OPD pharmacy.

Others:
Any other duties as assigned by the supervisor

Required Qualifications:
Diploma in pharmaceutical Technology.
Enrolled to practice by Pharmacy and Poisons Board.
Bearer of current practicing license.

For full job description, job application contacts and other requirements: Pharmacist Assistant (Hagadera)

---
Protection Officer-Capacity Building(Nairobi)
Main Responsibilities
Program
Undertake capacity assessment needs of communities and other stakeholders
Design and develop, with support from the Protection Manager, training materials in protection of refugees and forced migrants
Deliver trainings on issues related to protection of refugees and other forced migrants to a number of stakeholders, including government officials, law enforcement and border control officials, refugee officers and community committees.
Lead the development of information, education and communication materials for refugees and other forced migrants aimed at raising awareness on their rights.
Develop IEC materials for host communities aimed at sensitizing them about the plight of refugees and other forced migrants.
Contribute towards Protection program development and proposal writing

Reporting (Monitoring)
Undertake protection monitoring visits in partnership with the partners (RCK, DRA & others) that will contribute to capacity enhancement of stakeholders
Monitor progress against grant workplan; promptly identifying any current or potential delays
Work with and provide timely technical support to the IRC's implementing partners; maintain respectful and constructive relations with partner staff.
On behalf of the Protection team regularly meet with community members and partners (including GoK entities) to discuss different aspects of project design, implementation, monitoring and evaluation and obtain feedback of developments taking place
Provide regular reports on program progress against work plan and program activities including donor reports according to donor requirements
Maintain an up to-date activity tracking tool soft copy/hard copy of all training assessments, trainings, evaluations on Protection related activities at all times
Ensure confidentiality and ethical data collection throughout the monitoring and reporting phase.

Coordination
Under the guidance of the Protection Manager, work with other to strengthen technical capacities on refugee protection
Liaise directly with communities, local institutions and local partners on protection issues - regularly to ensure coordination and effective implementation of activities.
Contribute towards the overall strengthening of protection programming and linkages with other IRC programs

Other
Other duties as assigned by the supervisor to enable and develop IRC programs

Required Qualifications:
Bachelors degree in law, social science, community development, humanities or related degree.

For full job description, job application contacts and other requirements: Protection Officer-Capacity Building(Nairobi)

---
Opthalmic Nurse (Hagadera)
Key Responsibilities
The ophthalmic nurse is directly responsible to the Senior Clinical Officer-Opthalmology and will carry out the following duties:
Programming:
The nurse shall work in the eye ward/eye clinic as assigned and shall therefore work as both supervisor and team leader to the ophthalmic assistant/s and auxiliary staff.
Prepare for and assist the OCO/OS/during the ward rounds and whenever required.
Ensure that all required observations, prescribed treatment and procedures are properly carried out and documented on patient's charts/ files.
Refer to the OCO/OS on call relevant information such as patient's status and laboratory results, which would assist in proper clinical management.
Assist eye patients with activities of daily living while in the ward.
Arrange and submit weekly ward work schedules and plan daily duties and responsibilities for each staff under their supervision.
Convene eye ward meetings and attend monthly hospital meetings.
Escort patient to other referral hospital when necessary.
Do hospital coverage and on-call duties as required.
Participate in camp eye health surveys/campaigns.

Reporting and communication:
Compile and submit quarterly inventory returns/requisitions for all necessary eyedrugs and supplies.
Conduct regular training session for OAs, auxiliary support staff and CHWs on PEC, basic nursing care and management of various eye ward cases .
Give eye health education to patients and clients
Compile and submit monthly reports.
Monitor and supervise proper consumption of supplies and drugs.

Operations:
Maintain equipment in good working condition and submit regular inventory reports of the same.
Maintain drug registers and oversee drug consumption within the ward and clinic.
Ensure that all admissions, discharges, transfers and deaths are properly documented as they occur.
Report any significant changes in operations to the hospital matron.
Carry out any other additional duties as may be assigned by the supervisor .

Key Result Areas
Organization of nursing care services within the allocated eye ward/unit.

Required Qualifications & Required Experience & Competencies:
Registered Nurse from KMTC or recognized nurse training institution
Must have a Higher Diploma in Ophthalmic nursing from a recognized institution
Registration with the Nursing Council of Kenya
At least 2 years working experience in a busy eye hospital/ clinic setup.
Ready to work in difficult environmental conditions
Sensitive to different cultures.
Team player

For full job description, job application contacts and other requirements: Opthalmic Nurse (Hagadera)


For more Red Cross Jobs and application, see; Red Cross Jobs/Employment » Red Cross Careers in Africa » ICRC Jobs

Also see: Red Cross Jobs in Kenya

Kenya Jobs | Kenyan Jobs | Jobs in Kenya | Latest Kenyan Jobs | Jobs in Kenya | Jobs Kenya Vacancies | Kenya Job Vacancy | Jobs Kenya Vacancies | Nairobi Jobs | Job Vacancies in Nairobi Kenya - Jobs ICRC

Kenya red cross jobs kenya red cross volunteer kenya red cross jobs kenya red cross internships red cross kenya first aid training kenya red cross contacts kenya red cross membership kenya red cross driver jobs kenya red cross society nairobi, kenya ICRC Jobs icrc kenya jobs icrc salary scale ifrc jobs icrc delegate red cross jobs salary icrc delegate salary icrc internship icrc recruitment International Committee of the Red Cross Jobs icrc jobs kenya icrc salary scale ifrc jobs red cross jobs salary icrc delegate salary icrc internship international committee of the red cross salaries icrc traineeship ICRC Jobs - ICRC Careers - International Committee of the Red Cross Vacancies with International Committee of the Red Cross Jobs at ICRC - International Committee of the Red Cross Working for the ICRC | International Committee of the Red Cross