The Disability Rights Fund

Disability Grants » Funding for the Disabled » Disabled Persons Funds » Disability Funding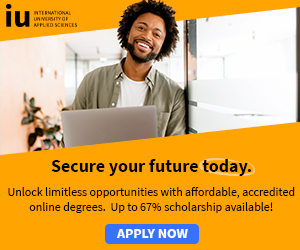 The Disability Rights Fund (DRF) seeks to strengthen the participation of Disabled Persons' Organizations (DPOs) in the advancement of the United Nations Convention on the Rights of Persons with Disabilities (CRPD) at country level in the Global South and Eastern Europe/former Soviet Union.
DRF grants are made to disabled persons organizations (DPOs) at country-level in the Global South and Eastern Europe/former Soviet Union to support the advancement of rights described in the CRPD.
DRF funds both increased capacity of grassroots, marginalized and emergent groups of people with disabilities to advocate for their rights and ongoing efforts of national level disabled persons' organizations to effect legislative and policy changes.
DRF supports projects that demonstrate a clear ability and commitment to contribute to the advancement of the human rights of persons with disabilities.
Grants provide one-year, project-specific support.
Cross-disability and other in-country partnerships are strongly encouraged, as are projects which address particularly marginalized sectors of the disability community.
Priority Areas:
Increasing DPO skill in addressing the CRPD by:
Building More Inclusive Organizations or Partnerships
Internal Capacity Building Rights Advocacy and Monitoring Through:
Increasing DPO Participation in Decision-Making Processes Regarding the CRPD at state or local Levels
Addressing Implementation of CRPD Articles
Ratification Efforts (in the Pacific Island Countries only)

Funding Amounts and Project Duration:
Grant amounts range from USD 5,000 – USD 20,000.
Grants will support activities to be implemented over a period of 12 months.

Funding for people with disabilities - application deadline; Varies.

For more information and application, see;The Disability Rights Fund

More: Disabled People Funds » Funding for Disabilities People » Opportunities Fund for Persons With Disabilities

Africa Scholarships » Africa Women Scholarships & Grants » Developing Countries Scholarships » Erasmus Mundus Scholarships for Developing Countries » Fellowship Programs » Funding Grants for NGOs » Government Grants » LLM Scholarships » MBA Scholarships » PhD and Masters by Research Scholarships » Public Health Scholarships - MPH Scholarships » Refugees Scholarships » Research Grants » Scholarships and Grants