ILO Vacancies

Jobs in Africa » Jobs Africa » Careers in Africa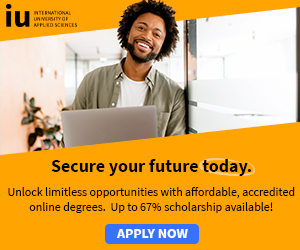 The project will be based in ILO's sub regional office in Dar-es-Salaam. The national WED project coordinator (NPC) will work within the YEF team, which covers the same countries, and implement the project's specific activities, outputs and outcomes to further strengthen women's entrepreneurship development and gender mainstreaming.
The NPC is supervised by the Chief Technical Advisor of YEF and falls under the overall responsibility of the ILO director in Dar-es-Salaam.
A National Project Coordinator will be recruited for Kenya and be based in Nairobi.
The position has been graded as NOB and the contract is for one year, with the possibility of extension.
The successful candidate will be responsible for the following tasks:
Coordinate and ensure the timely delivery of the WED project's outputs in the project country, working together with partners.
Actively promote the project and its partners in the country in order to gain visibility for the ILO and the donor agency.
Identify problems, propose solutions and actions, and follow up with the Chief Technical Advisor, technical specialists in headquarters and Pretoria, the ILO country office in Dar-es-salaam, and project partners as appropriate to expedite implementation and meet targets and deadlines.
Assist the Youth Entrepreneurship Facility (YEF) to further mainstream gender in their workplans and activities.
Monitor progress in implementation of activities with national partners by reviewing, verifying and analyzing work plans, writing progress and final reports in association with the YEF Chief Technical Advisor and backstopping global coordination unit in headquarters.
Provide programming and administrative support and ensure synergies are created with the YEF project, other relevant ILO projects in the country as well as with the UN joint programming process (especially with other UN agencies working on women's and youth entrepreneurship development).
Undertake missions to project sites independently or accompanying other ILO officials and members of team as required.
Assist in updating and validating the national WED assessment by government, constituents and other key partners in the country.
Coordinate the collection of baseline data and ensure the ongoing collection of data and reporting to monitor and ensure progress of the project's activities towards it set goals.
Coordinate the gathering of profiles of women entrepreneurs linked to the project through written documents and videos highlighting how the project is or has positively influenced or helped them.
Coordinate and support the launching of campaigns that raise awareness about women entrepreneurs.
Supervise the work of external consultants and project support staff.
Assist in the programming and control of resources, prepare budget estimates and expenditure forecasts by analysing and monitoring situation of resources as compared to planned activities and making recommendations to Chief Technical Advisor for remedial action.
Perform other duties assigned by the YEF Chief Technical Advisor and the ILO office Director.

Qualifications requirements:
Qualifications: BA degree in social sciences or another relevant degree, with technical training and experience in gender mainstreaming.
Previous working experience in the technical area of women's entrepreneurship development and gender equality.
At least three years of experience implementing technical cooperation projects in this technical area.

Competencies:
Good knowledge of project formulation, implementation, administration and evaluation techniques and practices;
Good knowledge of the role and operations of the UN system activities for development; knowledge of office financial rules and regulations;
Ability to perform various conceptual analyses required for the formulation, administration and evaluation of projects;
Ability to communicate effectively both orally and in writing (see languages below);
Excellent analytical skills;
Good computer application skills, ability to work individually and as part of a team;
Ability to forge relations with diverse stakeholder groups;
Excellent time management and organizational skills.

Languages: Excellent command of English and one local language is required.

Qualified candidates are invited to submit their resume and a one-page letter of motivation, detailing how their work experience and qualifications meet the specific duties of this post to wedgeky [at] ilo.org

Please include in the title of the message, 'Recruitment of National Project Coordinator for Women's Entrepreneurship Development and Economic Empowerment'.

Only short-listed candidates will be contacted.

*This is an extension of a previous recruitment call.

Candidates who already submitted to the early call are not required to resubmit.

For more: Jobs in Africa » Jobs Africa » Careers in Africa

List includes: NGO Jobs, international jobs, development jobs, relief jobs, international humanitarian jobs, international vacancies, international development, ngo jobs africa, ngo list, jobs vacancies, jobs opportunities, opportunity jobs, international non profit jobs.