Deputy Financial Controller, Rwanda
Employer:
Radio La Benevolencija / Humanitarian Tools Foundation
Location: Rwanda (Kigali and trips to Burundi)
The financial controller is responsible for ensuring that the day-to-day accounting operations and financial management functions are performed in accordance with Radio La Benevolencija and country office policy and procedures.
Requirements: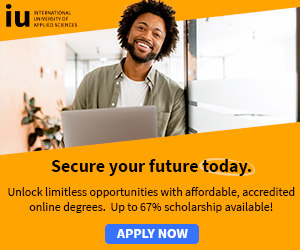 - Bachelor's Degree in Business Administration, Commerce or Accounting (CPA/CA qualification preferred) Work experience
- At least three years of financial management experience
- At least two to three years spent working in an international NGO environment Skills
- Advanced skills in MS Word, Excel, or Open Office
- Advanced knowledge of and experience with computerized accounting software
- Advanced written and verbal French and English language skills
Radio La Benevolencija considers applicants on the basis of merit without regard to race, national origin, religious beliefs, sexual orientation, age, marital status or physical disability.
Radio La Benevolencija is an equal-opportunity employer.
Vacancies Contact
Applications should be sent by e-mail to George Weiss at info[at]labenevolencija.org.
Kenya Jobs | Kenyan Jobs | Jobs in Kenya | Latest Kenyan Jobs | Kenya | Jobs Kenya Vacancies | Kenya Job Vacancy | Jobs Kenya Vacancies | Nairobi Jobs | Job Vacancies in Nairobi Kenya | Employment Opportunities in Kenya | Careers in Kenya | Job Openings Kenya
Careers in Africa | Jobs in Africa | Find Work in Africa | Employment - Africa | Jobs Africa | Vacancies in Africa | Work Jobs Africa
Scholarships for African Students
»
Undergraduate Scholarships
»
African Women Scholarships & Grants
»
Developing Countries Scholarships
»
Erasmus Mundus Scholarships for Developing Countries
»
Fellowship Programs
»
Funding Grants for NGOs
»
Government Scholarships
»
LLM Scholarships
»
MBA Scholarships
»
PhD and Masters by Research Scholarships
»
Public Health Scholarships - MPH Scholarships
»
Refugees Scholarships
»
Research Grants
»
Scholarships and Grants
Scholarships in Australia » Scholarships in Austria » Scholarships in Belgium » Scholarships in Canada » Scholarships in Germany » Scholarships in Italy » Scholarships in Japan » Scholarships in Korea » Scholarships in Netherlands » Scholarships in UK » Scholarships in USA