Kenya National Examinations Council Jobs

KNEC 2015 KCPE Results: Get your KCPE exam results here! KCPE 2015 examination results details. How to check KCPE exam results SMS/online.
KNEC 2015 KCSE Results: Get your KCSE exam results here! KCSE 2015 examination results details. How to check KCSE exam results SMS/online.
KNEC KCPE Results » KNEC KCSE Results » KNEC Results » KNEC Contacts » KNEC Vacancies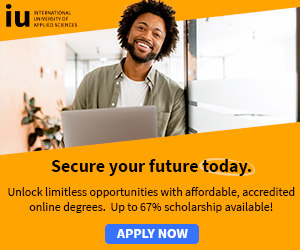 The Kenya National Examinations Council wishes to recruit self motivated and qualified professionals for the vacant position listed below.
Human Resources Officer III
KNEC Scale EC 8
The Officer at this level will report to a Head of Section in Human Resources Management Division.
Duties and Responsibilities:
Perform tasks related to staff recruitment, promotions, placements and discipline;
Draft routine documents as instructed including tracing and access to documents;
Updating and maintaining accurate staff complement and HR Information System;
Participate in staff welfare and discipline related activities including training and induction of new employees; and prepare and implement leave roaster.
Other HRM related duties assigned.

Qualifications and Experience Required
Bachelors degree in any Social Sciences or its equivalent and a Higher or Post Graduate Diploma in Human Resources Management (KNEC);
KCSE mean grade C+ and above or equivalent qualifications;
Evidence of proficiency and knowledge in computer applications.
Those with working experience of at least one year will have an added advantage.

Terms of Offer

The Council will offer a competitive remuneration package commensurate with seniority and responsibilities of the position.

Only shortlisted candidates will be contacted and canvassing will result to automatic disqualification.

Interested and suitably qualified candidates should forward their applications enclosing certified copies of their academic and professional certificates, detailed curriculum vitae giving details of telephone contact, e-mail addresses, current remuneration (enclose copy of your latest pay slip), names and valid current contacts of two referees to: The Deputy Secretary,
Head of Human Resources Management Division.
The Kenya National Examinations Council
P. O Box 73598-00200
Nairobi


Note: Only shortlisted candidates will be contacted and canvassing will result to automatic disqualification.

For more jobs and employment opportunities, visit: Jobs in Kenya » Jobs Kenya » Kenyan Jobs » Latest Jobs in Kenya

Scholarships for African Students » Undergraduate Scholarships » African Women Scholarships & Grants » Developing Countries Scholarships » Erasmus Mundus Scholarships for Developing Countries » Fellowship Programs » Funding Grants for NGOs » Government Scholarships » LLM Scholarships » MBA Scholarships » PhD and Masters by Research Scholarships » Public Health Scholarships - MPH Scholarships » Refugees Scholarships » Research Grants » Scholarships and Grants

Scholarships in Australia » Scholarships in Belgium » Scholarships in Canada » Scholarships in Germany » Scholarships in Italy » Scholarships in Japan » Scholarships in Korea » Scholarships in Netherlands » Scholarships in UK » Scholarships in USA

KNEC KCPE Results » Form 1 Intake - Selection Criteria, Selection List » KCSE Results » Secondary Schools in Kenya » KNEC - Kenya National Examinations Council KCPE Results » KNEC - Kenya National Examinations Council » KCSE Results » Secondary School Scholarships in Kenya » Kenya Postgraduate Scholarships » Undergraduate Scholarships for Kenyan Students » Kenya Scholarships for Kenyan Students Studying in Kenya » Kenya Undergraduate Scholarships » The Kenya Youth Education Scholarship Fund - Scholarships Kenya - Scholarships » African Scholarships » African Women Scholarships & Grants » Developing Countries Scholarships » Erasmus Mundus Scholarships for Developing Countries » Fellowship Programs » Funding Grants for NGOs » Government Scholarships » LLM Scholarships » MBA Scholarships » PhD and Masters by Research Scholarships » Public Health Scholarships - MPH Scholarships » Refugees Scholarships » Research Grants » Scholarships and Grants

KNEC KCSE Results » KCSE Results Top 100 Schools - Kenya Certificate of Secondary Education – KCSE » KCSE Top 100 Candidates » Kenya Certificate of Secondary Education – KCSE » KNEC - Kenya National Examinations Council » Secondary Schools in Kenya » KNEC - Kenya National Examinations Council

Kenya Scholarships for Undergraduate Students » Kenya Scholarships for Postgraduate Students » Undergraduate Scholarships for Kenyan Students » Kenya Undergraduate Scholarships » Full Undergraduate Scholarships for Kenyans » Kenya Postgraduate Scholarships » Scholarships & Grants » Undergraduate Scholarships » Universities in Kenya » Kenya Universities and Colleges Central Placement Service (KUCCPS) » Colleges in Kenya » KASNEB Registration & Results » Secondary Schools Scholarships in Kenya » Undergraduate & Graduate Scholarships for Kenyans