Hivos Jobs

Location: East Africa.
Jobs in Africa » Jobs Africa » Careers in Africa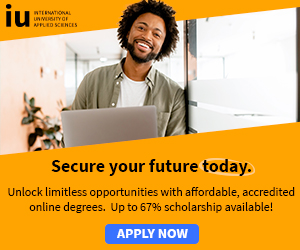 Junior Program Officer East &West Africa
Responsibilities
The Junior Program Officer supports the MAVC Program Officer for East and West Africa in implementing the MAVC program. Special focus is on administrative tasks for overall grant system of MAVC.
Role
Support the PO with project management i.e. identifying, assessing, selecting and contracting potential grantees
Contract Management including preparing contracts, planning & evaluation of reports
Internal and external communication e.g. preparing presentations and meetings
Contributes to writing annual work plans and annual reports.
To contribute to the Hivos overall organizational and policy development.

Profile & competences
Masters in International Development and / or international communication (preferred)
3- 5 years work experience in relevant sector (required)
Knowledge of ICT for development, democratization processes, civil society and transparency and accountability.
Demonstrable skills in project management
Proficiency in written and spoken English (required)
Academic and analytical thinking (required)
Proactive attitude and often come up with new ideas
Willing to work, responsible and independent and can perform under pressure.

Apply to jobs [at] hivos.or.ke with reference code "JPO, MAVC"
---
Program Manager - Green Entrepreneurship (GE)

What is your responsibility?
You will be responsible for the overall management of a new five year program which aims to enhance the viability of 90.000 smallholder coffee farms in Kenya, Uganda and Tanzania, thereby allowing the coffee sector in the region to regain its vitality and offer long-term business opportunities for 2.4 million smallholder coffee farmers . The program is based on a partnership involving training institutes, national biogas partners and an international company.
Together with your team, you will ensure that effective and efficient collaboration mechanisms are established in the three countries, at the program level as well as with other stakeholders in the sector. Besides overall management and coordination, it will be your responsibility to ensure that social issues are integrated in program design and implementation and that monitoring, evaluation and learning mechanisms are established.
Apart from this, you will be responsible for the coordination and development of the Hivos Green Entrepreneurship program in the East African region, of which the above mentioned initiative forms an integral part. You will support colleagues in the development, fundraising and implementation of innovative programs.
You are able to present Hivos' vision in the field of green entrepreneurship in an attractive and leading way. You feel comfortable in building networks with relevant strategic partners and donor agencies in North and South.

What we expect:
You have an advanced degree in a relevant field at University level. Ample experience in the promotion of rural entrepreneurship and collaboration with private sector actors, preferably in the coffee sector in East Africa.
You have a minimum of 7 years experience in program and financial management.
Experience in working with international donors in substantial programs.
You have demonstrated leadership qualities and an ability to inspire teams to deliver quality results and promote partnership collaboration.
You also have a convincing track-record in program development and resource mobilization.
We expect you to have a strong vision on green entrepreneurship in rural areas and a good sense for new developments and innovations.
You have a strong affinity for Hivos' mission and for social and environmental concerns.
We expect you to have excellent communication skills in English and Kiswahili, both verbal and written.

If you meet the above mentioned qualifications (please look carefully), send a letter explaining your motivation and your CV to jobs [at] hivos.or.ke With reference code PM/GE.

Please note that only short listed candidates will be contacted.

For more: Jobs in Africa » Jobs Africa » Careers in Africa

List includes: NGO Jobs, international jobs, development jobs, relief jobs, international humanitarian jobs, international vacancies, international development, ngo jobs africa, ngo list, jobs vacancies, jobs opportunities, opportunity jobs, international non profit jobs.