Associate Professor University of Nairobi
Jobs in Africa » Jobs Africa » Careers in Africa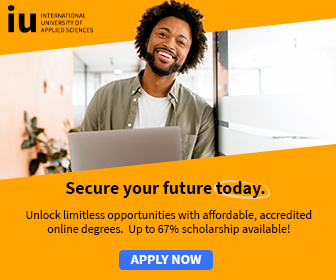 University of Nairobi invites application for the following posts: Associate Professor, school of law; Senior Lecturer, school of law; Binding Assistant Grade Iv; clerk Grade Iv; lecturer, Department Of Medical Microbiology; Project Physician; lecturer, Department Of Orthopaedic Surgery; Tutorial Fellow; Library Assistant; Technoligist.
Associate Professor, school of law
Applicants must be holders of a PhD degree in law or its equivalent from a recognized University or related disciplines in the field of law.
They should have a minimum of eight (8) years teaching experience both at undergraduate and postgraduate level, three (3) of which must be at Senior Lecturer level.
They should have supervised at least two (2) PhD and three (3) Masters students.
In addition, they should show evidence of scholarly related activities and should have a minimum of five publications in referenced journals or three publications and two chapters in scholarly books since the last promotion.
The successful candidates will be expected to teach and supervise the undergraduate and postgraduate students in at least three of the following areas: International Trade and Investment Law, Information and Communication Technology (ICT) Law, Intellectual Property Law, Jurisprudence, Law and Development, Law and Economics, Advanced Competition Law, Copyright Law, Cyberspace Law, Alternative Dispute Resolution, Women in the Legal Process, Natural Resources Law, Law and Pollution Control, Telecommunication Law, United Nations and World Order Problems, The Legal Regime of GATT/WTO, International Organization Law, Feminist Legal Theory, Financial Services Law, Technology Transfer Law, Medical Law, and Arbitration Law.
Application Deadline: 31st July 2009
For more information and application, visit: Associate Professor University of Nairobi Website
For more: Jobs in Africa » Jobs Africa » Careers in Africa
List includes: NGO Jobs, international jobs, development jobs, relief jobs, international humanitarian jobs, international vacancies, international development, ngo jobs africa, ngo list, jobs vacancies, jobs opportunities, opportunity jobs, international non profit jobs.
Scholarships for African Students
»
Undergraduate Scholarships
»
African Women Scholarships & Grants
»
Developing Countries Scholarships
»
Erasmus Mundus Scholarships for Developing Countries
»
Fellowship Programs
»
Funding Grants for NGOs
»
Government Scholarships
»
LLM Scholarships
»
MBA Scholarships
»
PhD and Masters by Research Scholarships
»
Public Health Scholarships - MPH Scholarships
»
Refugees Scholarships
»
Research Grants
»
Scholarships and Grants
Scholarships in Australia » Scholarships in Austria » Scholarships in Belgium » Scholarships in Canada » Scholarships in Germany » Scholarships in Italy » Scholarships in Japan » Scholarships in Korea » Scholarships in Netherlands » Scholarships in UK » Scholarships in USA