Internship Programs in Africa, Europe, America, Asia, and Australia.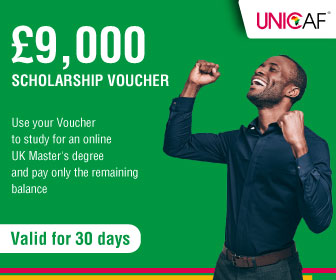 Summer Internships » Paid Internship » Undergraduate Internships » Industrial Attachments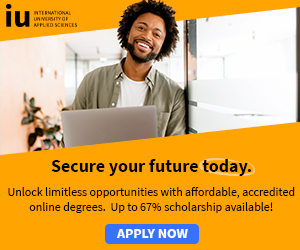 List of international internships and internship programs in Africa, Europe, America, Asia, and Australia. Includes summer internships and paid internship opportunity.
ADB Internship Program
Administration Internship
Africa Action Internship Opportunities
Afrika Kommt! Paid Internships & Young Professionals Opportunities in Germany
Africa Program Internship Opportunities
African Development Bank Internships
African Development Bank Young Professionals Program
African Union Internships
AIC Kijabe Hospital Internships
AIESEC International Internships
Ashoka Internship Opportunities
BBC Work Experience Attachments
Computer Science & Computer Engineering Internships
Concerned for Working Children Internships
Coral Reef Conservation Project (CRCP) - Kenya Internships
Doctors' Internships
Entry-Level Humanitarian Professional Programme
e8 Internship Programme
Femmes Africa Solidarité Internships
Frank Jennings Internship
Genesis Job & Internship Positions in South Africa
GE Internships in Africa
Google Internship Opportunities
Google Policy Fellowship


Goldman Sachs Internships
Grameen Foundation Fellowship Program


Human Rights Watch Internships
Humphrey Student Fellowships
ICARDA Internship
International Criminal Court Internships & Visiting Professionals Programme


IDEP Internships
IDRC Internship Award
IFAD Internship Programme
IHS Journalism Internship
IHS Production Internships
ILO Internships
IMF Fund Internship Program
Industrialisation Fund for Developing Countries Internship
Industrial Training Programme & Attachments in Kenya - Davis & Shirtliff Ltd
Internship at African Commission on Human and Peoples Rights
Internships at Global Policy Forum in New York
Internships at the IAEA
Internships in Ghana
Internships in Kenya
Internships in Nigeria
South-Africa Internships
Internships in Uganda
Internship Programs in Africa
Internship for Human Rights Postgraduate Students
International Law Institute Internships
Internship Positions at the European Centre for Minority Issues - Flensburg, Germany
International Criminal Court - Internships and Visiting Professionals Programme
Kenya Human Rights Commission Internships
Legal Advisor Intern, Egypt
MBA Internship and Software Development Intership
Medical Interns
Medical Internship Africa
Nation Media Group Student Internships - All Year Round
OHCHR Internships
Pharmacy Internships - South Africa
Psychosocial Intern
Red Cross Volunteers
Research Internships Scheme KEMRI
SAB Graduate Trainee Program
Scripps Howard Semester in Washington Internship Program
Shell Postgraduate Student Internships
Summer Internship in Kenya for International students
The Carter Center Graduate Assistant Program
Transparency International Internship in Kenya
TWN Africa Internship Program
UNDP Internships
UNDP Kenya Internship Programme
UNDP Somalia Internship
UNECE Internship Programme
UNESCO Internship
UNFCCC Internships
UNFPA Internship Programme
UNICEF Internships
UNIFEM Internships
UN-HABITAT Internships
UN Internship Programme
UN Young Professionals Programme


United Nations Internships
United Nations Internship - Nairobi.
United Nations Internship Programmes
Volunteer, Internship and Study Abroad Programs in Cape Town, South Africa
WCC Youth Internship Programme
WFP Internships
Work Experience Placements in UK
World Bank Internships
World Bank Internship Program
World Health Organization Internships
World Health Organization Internship Program
World Youth Alliance Internships
Worldwide Work Experience Placements
WTO Internships
WTO Internship Programme
UNICEF Internship Programme
United Nations Internship Programmes
Job applications accepted throughout the year.
IMF Research Assistants Program
Junior Professionals Program
Also see:
Summer Internship in Kenya for International students
Kenya Jobs | Kenyan Jobs | Jobs in Kenya | Latest Kenyan Jobs | Jobs in Kenya | Jobs Kenya Vacancies | Kenya Job Vacancy | Jobs Kenya Vacancies | Nairobi Jobs | Job Vacancies in Nairobi Kenya
Scholarships for African Students » Undergraduate Scholarships » African Women Scholarships & Grants » Developing Countries Scholarships » Erasmus Mundus Scholarships for Developing Countries » Fellowship Programs » Funding Grants for NGOs » Government Scholarships » LLM Scholarships » MBA Scholarships » PhD and Masters by Research Scholarships » Public Health Scholarships - MPH Scholarships » Refugees Scholarships » Research Grants » Scholarships and Grants
Scholarships in Australia » Scholarships in Belgium » Scholarships in Canada » Scholarships in Germany » Scholarships in Italy » Scholarships in Japan » Scholarships in Korea » Scholarships in Netherlands » Scholarships in UK » Scholarships in USA