GE Internships in Africa 
GE Internships in Africa; List of international internships and internship programs in Africa, Europe, America, Asia, and Australia. Includes summer internships and paid internships in Africa.
Internship Opportunities for Africans 

» 

Intern in Africa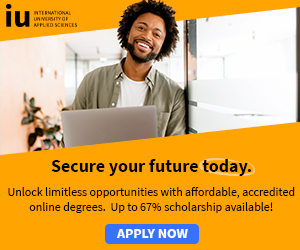 GE Internships in Africa & Pre-Early Career Development Program
Just starting out in your career? Find out more about making GE your first job — an important first! Considering a job with GE? Learn how we can help you change the world.
Why sign on?
GE Africa's pre-Early Career Development Program (pre-ECDP) is a newly created internship/co-op program designed to give university/college students challenging work assignments, developmental feedback, and exposure to leadership.
GE's pre-ECDP program combines hands on experience with formal performance feedback to help participants transition from a collegial environment to the workplace.
Pre-ECDP is open to university/college students of various disciplines including, Sales, Finance, Human Resources, Field Service Engineering, Operations, Information Technology, and more.
As a valuable member of our team, pre-ECDP participants will receive many benefits including:
Challenging work assignments
Exposure to a multinational company
Developmental feedback
Opportunities to network with Leaders and other pre-ECDP members.

Pre-ECDP Locations

GE is currently recruiting high potential students to work in several countries including, Nigeria, Ghana, Angola, South Africa, and Kenya.

Candidate Criteria
College/University student
GE is an equal opportunity employer. Legal authorization to work in the country/region where the business is hiring is required. GE will not sponsor individuals for employment visas, now or in the future, for this job
Must have an advanced to fluent level of English
Ability to work in a fast-paced, changing environment
Demonstrated team player
Confident self-starter who has demonstrated drive

For more information and internship application details, see; GE Internships in Africa

African Scholarships » African Women Scholarships & Grants » Developing Countries Scholarships » Erasmus Mundus Scholarships for Developing Countries » Fellowship Programs » Funding Grants for NGOs » Government Scholarships » LLM Scholarships » MBA Scholarships » PhD and Masters by Research Scholarships » Public Health Scholarships - MPH Scholarships » Refugees Scholarships » Research Grants » Scholarships and Grants

Scholarships for African Students » Undergraduate Scholarships » African Women Scholarships & Grants » Developing Countries Scholarships » Erasmus Mundus Scholarships for Developing Countries » Fellowship Programs » Funding Grants for NGOs » Government Scholarships » LLM Scholarships » MBA Scholarships » PhD and Masters by Research Scholarships » Public Health Scholarships - MPH Scholarships » Refugees Scholarships » Research Grants » Scholarships and Grants

Scholarships in Belgium » Scholarships in USA » Scholarships in Canada » Scholarships in UK » Scholarships in Germany » Scholarships in Italy » Scholarships in Australia » Scholarships in Netherlands » Scholarships in Japan