UN-HABITAT Internships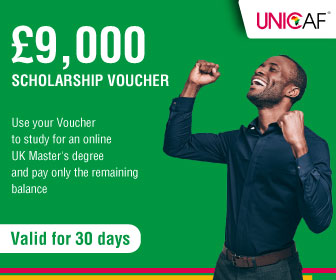 Undergraduate Internships » University Students Internships » Graduate Internships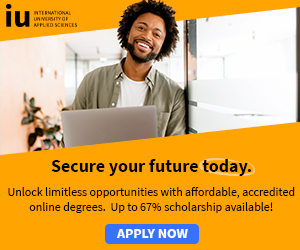 UN-HABITAT Internships: UN-HABITAT is the United Nations agency for human settlements, mandated to promote socially and environmentally sustainable towns and cities with the goal of providing adequate shelter for all.
UN-HABITAT offers internships in Nairobi, Kenya for undergraduate and graduate university students. The internships have a duration of three to six months and are on a volunteer basis.
For more information and internship application see; UN-HABITAT Internships
Find jobs in Kenya. Jobs - Kenya jobs. Search our career portal & find the latest Kenyan job positions, career opportunities & jobs in Kenya.

Jobs in Kenya - banking jobs, IT jobs, accounting jobs, NGO jobs, business administration, ICT, UN jobs, procurement jobs, education jobs, hospital jobs, human resources jobs, engineering, teaching jobs, and other careers in Kenya.

Find your dream job from 1000s of vacancies in Kenya posted and updated daily - click here!
More: Undergraduate Internships » University Students Internships » Graduate Internships
Scholarships in Australia » Scholarships in Belgium » Scholarships in Canada » Scholarships in Germany » Scholarships in Italy » Scholarships in Japan » Scholarships in Korea » Scholarships in Netherlands » Scholarships in UK » Scholarships in USA
Cabin Crew Jobs & Career Advice » Secretary Job Description » Receptionist Job Description » Top 100 Interview Questions and Answers » How to Prepare for an Interview » How to Write a CV » How to Choose a Career » Computer Shortcut Keys and their Functions
Apply for South African Airways Vacancies - SAA Jobs » South Africa Scholarships » South Africa Internships
Internships in Nigeria » Jobs in Nigeria » Scholarships for Nigerian Students » OLX Nigeria
Internships in Ghana » Ghana Scholarships - Ghana - Scholarships for Ghanaians » Jobs in Ghana
Internships in Uganda » Uganda Scholarships - Ugandans - Scholarships for Ugandans » Jobs in Uganda
Ethiopia Scholarships - Ethiopians - Scholarships for Ethiopians » Jobs in Ethiopia » Ethiopia Airlines Jobs
Kenya Jobs | Kenyan Jobs | Jobs in Kenya | Latest Kenyan Jobs | Kenya | Jobs Kenya Vacancies | Kenya Job Vacancy | Jobs Kenya Vacancies | Nairobi Jobs | Job Vacancies in Nairobi Kenya | Employment Opportunities in Kenya | Careers in Kenya | Job Openings Kenya
Careers in Africa | Jobs in Africa | Find Work in Africa | Employment - Africa | Jobs Africa | Vacancies in Africa | Work Jobs Africa
UN-HABITAT Internships un internships for undergraduates in kenya un habitat employment united nations undergraduate internships paid internships in nairobi un habitat jobs kenya un habitat jobs for architects unep internship internship opportunities kenya UN internships united nations paid internships un internships kenya un internships summer un internship high school unesco internships un internship india unhcr internships un internship experience
undp jobs in kenya' un jobs in nairobi un jobs in kenya usaid jobs kenya un jobs in kenya drivers un kenya salary scales relief web jobs kenya international jobs kenya united nations kenya un jobs in nairobi un jobs in kenya un jobs in kenya un jobs in kenya drivers usaid jobs kenya job vacancies in nairobi for form four leavers un kenya salary scales united nations kenya international jobs kenya un jobs in kenya un jobs in kenya un jobs in nairobi un kenya salary scales un jobs in kenya drivers usaid jobs kenya international jobs kenya job vacancies in nairobi for form four leavers united nations kenya usaid jobs kenya how to get a job with usaid usaid kenya vacancy announcement usaid jobs kenya usaid kenya internships usaid kenya scholarships usaid kenya mission job vacancy usaid jobs in kenya usaid kenya internships un jobs in kenya drivers un driver salary united nations job vacancy ngo driver jobs in kenya un driver jobs in kenya driver jobs in kenya latest driver jobs in nairobi driver jobs in kenya today un driver jobs in uganda un kenya salary scales un salary scale for professional staff un salary scale un service contract salary bands wfp salary scale un kenya internship un salary scale calculator un salary scale general service un salary scale national officer relief web jobs kenya kenya collection of jobs reliefweb jobs south sudan humanitarian jobs that pay relief international jobs humanitarian jobs list reliefweb jobs somalia somali job vacancies unmiss jobs in south sudan international jobs kenya reliefweb job vacancies in kenya canadian embassy jobs in kenya kenya collection of jobs usaid jobs in kenya peace corps kenya reliefweb jobs kenya un jobs in kenya un jobs in kenya united nations kenya united nations kenya jobs un kenya salary scales un kenya internship united nations kenya contacts un jobs in kenya drivers usaid jobs kenya unon administered vacancies un jobs in kenya