Computer Science and Computer Engineering Internships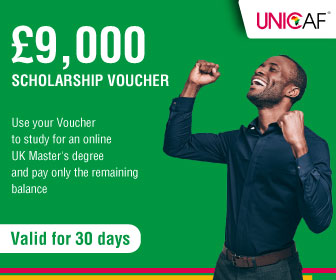 Graduate Internships » International Internships » Undergraduate Student Scholarships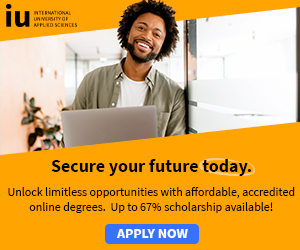 Are you an Undergraduate student in Computer Science or Computer Engineering or a related field? Do you have ideas on how technology can tackle some of the everyday problems facing the Middle East and Africa?
Do you have the passion and ability to see your ideas come to fruition? Cairo Microsoft Innovation Center (CMIC) invites you to apply for our summer Internship Program.
Who is a qualified candidate?
Someone who is in a 4+ year degree program in Computer Science, Engineering or a related field
Someone who has a strong ability and passion to write code
Someone who is self-driven, passionate about technology and desiring to make an impact on the Middle East and Africa region
Someone with excellent written and verbal communication skills in English

Application Requirements:
Team of 2-4 year College students
Submit 3-5 page proposal + CV for each team member

For further details, and application materials, contact: Computer Science & Computer Engineering Internships

Graduate Internships » International Internships » Students Scholarships

Scholarships for Study in Africa » Scholarships for African Students » Undergraduate Scholarships » African Women Scholarships & Grants » Developing Countries Scholarships » Erasmus Mundus Scholarships for Developing Countries » Fellowship Programs » Funding Grants for NGOs » Government Scholarships » LLM Scholarships » MBA Scholarships » PhD and Masters by Research Scholarships » Public Health Scholarships - MPH Scholarships » Refugees Scholarships » Research Grants » Scholarships and Grants

Scholarships in Australia » Scholarships in Austria » Scholarships in Belgium » Scholarships in Canada » Scholarships in Germany » Scholarships in Italy » Scholarships in Japan » Scholarships in Korea » Scholarships in Netherlands » Scholarships in Switzerland » Scholarships in UK » Scholarships in USA

Apple Internships Best Companies to Intern for Business Best Companies to Intern for Engineering Best Computer Engineering Internships Best Computer Science Internships Best Software Engineering Internships Best Tech Internships Computer Engineer Internship Salary Computer Engineering Internships 2019 Computer Engineering Internships 2020 Computer Engineering Internships 2021 Computer Engineering Internships California Computer Engineering Internships for College Freshmen Computer Engineering Internships for High School Students Computer Engineering Internships Summer Computer Engineering Internships Summer 2019 Computer Engineering Internships Summer 2020 Computer Engineering Internships Summer 2021 Computer Engineering Jobs in California Computer Engineering Technology Internships Computer Hardware Engineer Internship Computer Science & Computer Engineering Internships Computer Science Internships Computer Science Internships Fall 2018 Computer Science Internships Fall 2019 Computer Science Internships Fall 2020 Computer Science Internships Fall 2021 Computer Science Internships for College Freshmen Computer Science Internships for High School Students Computer Science Internships No Experience Computer Science Internships Nyc Computer Science Internships Summer 2019 Computer Science Internships Summer 2020 Computer Science Internships Summer 2021 Computer Science Summer Internships 2019 Computer Science Summer Internships 2020 Computer Science Summer Internships 2021 Dell Internships Facebook Internships First Year Computer Science Internships Freshman Cs Internships Reddit Freshman Internships Engineering Good Computer Engineering Internships Hardware Engineering Internships How to Find Computer Science Internships Summer Internships for Computer Engineering Students Tech Internships for College Freshmen