Access to Finance Rwanda Jobs
Jobs in Africa » Jobs Africa » Careers in Africa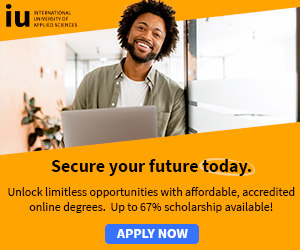 Access to Finance Rwanda (AFR) is a fund initially sponsored by DFID and the World Bank. Other sponsors are likely to join in coming months.
The overall aim of AFR is to help more people and small businesses achieve greater and more effective access to a deeper financial system in Rwanda.
Requirement
AFR intends to hire a research firm capable of undertaking FinScope. The firm should have relevant experience undertaking national surveys in the financial sector in the East Africa region and preferably in Rwanda.
Experience in the coordination of financial sector related surveys in Rwanda or the region would be a distinct advantage.
AFR now invites Expression of Interest (EoI) from research firms to undertake this assignment.
The EoI should state the experience, capabilities and resources of the applicant, taking into account:
Experience and performance undertaking similar contracts within the country, region or internationally
Qualifications and experience of key personnel expected to be deployed in managing the survey
The available capacity to undertake the assignment between March and September
Representation in Rwanda or the region to implement the survey
If necessary, teaming up with a Rwandan entity with the capacity to carry out the enumeration
Financial capability to perform the proposed project

If your firm meets the above expectations and you would like to be selected for this shortlist of firms to bid, please contact Mr. Vianney Kagabo at AFR (email vianney [at] afr.rw) for detailed ToR.

Then submit your EoI to the same email.

EoIs submitted after this date will not be considered.

AFR will only contact those firms shortlisted.

For more jobs, see; Jobs in Africa » Jobs Africa » Careers in Africa


List includes: NGO Jobs, international jobs, development jobs, relief jobs, international humanitarian jobs, international vacancies, international development, ngo jobs africa, ngo list, jobs vacancies, jobs opportunities, opportunity jobs, international non profit jobs.