Scholarships in Asia
Scholarships in Asia: Full scholarships for study abroad in Asia. International scholarships Asia and fellowships for study in Asia. Asian studies grants and fellowships.
Full Scholarships in Asia » Full Scholarships for Asia » Study Abroad Asia Scholarships for International Students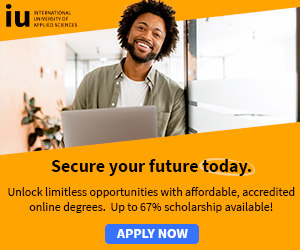 Undergraduate Scholarships in Asia
ACM International Collegiate Programming Contest - Japan
Anant Fellowships for Built Environment
AsiaGlobal Fellows Program Grants for Mid-Career Professionals
ASEAN-India Science & Technology Cooperation Grants
Child Rights Research Fellowships in India
Chinese Government Scholarships - China
Clinton Global Initiative University COVID-19 Student Action Fund
Graduate Scholarship for Non-Japanese Women to Study in Japan
Fellowships in Singapore
FICA Public Art Grants to Support Art Projects in India
Goonj Fellowships – Grassroots in India
Khoj Support Grants in India for Early-Career Artists
Inlaks Scholarships for Indian Students
International Travel Grants for Indians
Japanese Association of University Women (JAUW) - Japan
Mobility Grants for Arts Opportunities UK and Southeast Asia
National University Scholarship
Newton Fund Researcher Workshop Grants for Researchers in India and UK
Research Grants for Individuals in Asia Pursuing Citizen Science
Scholarships in Korea
Teach for India Youth Fellowships
Thomson Reuters Foundation Workshop and Travel Grants in Asia
Undergraduate Scholarships in India
Undergraduate Scholarships in Japan
Postgraduate Scholarships in Asia
Aga Khan Foundation International Scholarship Programme - India
Amy Rustomjee International Scholarship - India
Asia-Pacific Investigative Environmental Story Grants
British Council Fully Funded South Asia Leadership Training Scheme
Chinese Government Scholarships - China
Call for Research Proposals on Household Finance in India
Dr Amit Sengupta Fellowships on Health Rights in India
Early Career Grants for Individuals
Hans Foundation Young Professionals Program for Indians
IIIM-TBI Inviting Indian Innovators to Submit their Business Proposals
India Call for Proposals and Grants for Young Researchers
Inlaks Shivdasani Foundation Fine Art Grants for Young Indian Artists
John Templeton Foundation Grants
KOICA Scholarships in Korea


Malaysia Scholarships


National University Scholarship


Netherlands Scholarships


Research Grants for Individuals in Asia Pursuing Citizen Science
Sahapedia-UNESCO Fellowships in India
Digital Infrastructure Research Grants
Sarojini Naidu Memorial Scholarship - India


Postgraduate Scholarships in India
Postgraduate Scholarships in Japan
Scholarships in Japan
Scholarships in Korea
SEARCA Seed Fund for Research and Training Grants
Social Science Research Council Just Tech C-19 Rapid-Response Grants
SVRI Research Grants to End Violence Against Women and Children
United Nations University Scholarships
UN Local Pathways Fellowships
World Bank Research Grants on Forced Displacements
African Scholarships » African Women Scholarships & Grants » Developing Countries Scholarships » Erasmus Mundus Scholarships for Developing Countries » Fellowship Programs » Funding Grants for NGOs » Government Scholarships » LLM Scholarships » MBA Scholarships » PhD and Masters by Research Scholarships » Public Health Scholarships - MPH Scholarships » Refugees Scholarships » Research Grants » Asian Scholarship Grants
Asian Scholarships FAQ Form
Please insert your question in the form below. Check and ensure that your question has not been asked and answered in the enquiries appearing beneath the form.
Scholarships for African Students
»
Undergraduate Scholarships
»
African Women Scholarships & Grants
»
Developing Countries Scholarships
»
Erasmus Mundus Scholarships for Developing Countries
»
Fellowship Programs
»
Funding Grants for NGOs
»
Government Scholarships
»
LLM Scholarships
»
MBA Scholarships
»
PhD and Masters by Research Scholarships
»
Public Health Scholarships - MPH Scholarships
»
Refugees Scholarships
»
Research Grants
»
Scholarships and Grants
a a a Asia 2018 scholarship 2019 phd scholarships Afghanistan Masters Scholarships Afghanistan Masters Scholarships for International Students Afghanistan PhD Scholarships Afghanistan PhD Scholarships for International Students Afghanistan Scholarships Afghanistan Scholarships for International Students Afghanistan Undergraduate Scholarships Afghanistan Undergraduate Scholarships for International Students african scholarships for undergraduates asia scholarship 2018 asia scholarship 2019 asia scholarship examination asia scholarship examination result 2019 australian scholarships for international students 2018 australian scholarships for international students 2019 Bangladesh Masters Scholarships Bangladesh Masters Scholarships for International Students Bangladesh PhD Scholarships Bangladesh PhD Scholarships for International Students Bangladesh Scholarships Bangladesh Scholarships for International Students Bangladesh Undergraduate Scholarships Bangladesh Undergraduate Scholarships for International Students Bhutan Masters Scholarships Bhutan Masters Scholarships for International Students Bhutan PhD Scholarships Bhutan PhD Scholarships for International Students Bhutan Scholarships Bhutan Scholarships for International Students Bhutan Undergraduate Scholarships Bhutan Undergraduate Scholarships for International Students british council scholarships for international students cheapest country to study in asia cheapest universities in asia for international students China Masters Scholarships China Masters Scholarships for International Students China PhD Scholarships China PhD Scholarships for International Students China Scholarships China Scholarships for International Students China Undergraduate Scholarships China Undergraduate Scholarships for International Students dr manmohan singh scholarships ets toefl scholarship european union scholarships for developing countries fellowships in india - great scholarships india guide - british council scholarships - tata scholarship - scholarship admissions - free scholarship in india full scholarships for african students full scholarships for african students 2018 full scholarships for african students 2019 full scholarships for indian students full scholarships for international students in canada full scholarships for international students in usa full scholarships for international students phd 2018 full scholarships for international students phd 2019 full scholarships to study abroad fully funded masters scholarships for developing countries 2018 fully funded masters scholarships for developing countries 2019 fully funded phd in australia for international students fully funded phd in uk for international students fully funded phd programs for international students fully funded phd programs for international students 2018 fully funded phd programs for international students 2019 fully funded phd programs for international students in canada fully funded phd programs for international students in usa fully funded phd programs in europe for international students funding agencies for project proposal general cultural scholarship scheme (gcss) hong kong scholarship for international students 2019 how to apply for scholarships in australia how to get scholarship in india how to get scholarship in uk how to get scholarship to study abroad i want to study abroad for free iccr scholarship 2017-18 for africa iccr scholarship 2018 for africa iccr scholarship 2018-19 for africa iccr scholarship 2018-2019 results iccr scholarship 2019 for africa iccr scholarship 2019-18 for africa iccr scholarship 2019-19 for africa iccr scholarship 2019-2019 results iccr scholarship 2020 for africa iccr scholarship for africa iccr scholarships for africa india - scholarship-positions.com India Masters Scholarships India Masters Scholarships for International Students India PhD Scholarships India PhD Scholarships for International Students india scholarship for foreigners students india scholarship for international students India Scholarships india scholarships for foreign nationals - fully funded scholarships to europe for indians - India Scholarships for International Students India Undergraduate Scholarships India Undergraduate Scholarships for International Students india4eu ii scholarship to study in europe indian government scholarship 2018 indian government scholarship 2019 indian government scholarships for studying abroad indian scholarship for international students indian scholarship for international students 2018 indian scholarship for international students 2019 indian scholarships indian scholarships for engineering students - chevening in india - chevening scholarships india - Indonesia Masters Scholarships Indonesia Masters Scholarships for International Students Indonesia PhD Scholarships Indonesia PhD Scholarships for International Students Indonesia Scholarships Indonesia Scholarships for International Students Indonesia Undergraduate Scholarships Indonesia Undergraduate Scholarships for International Students italy phd scholarships for international students 2018 italy phd scholarships for international students 2019 Japan Masters Scholarships Japan Masters Scholarships for International Students Japan PhD Scholarships Japan PhD Scholarships for International Students Japan Scholarships Japan Scholarships for International Students Japan Undergraduate Scholarships Japan Undergraduate Scholarships for International Students korean government scholarship 2018 application form korean government scholarship application form korean government scholarship program 2018 korean scholarship for international students korean scholarship for international students 2018 Lanka Masters Scholarships Lanka Masters Scholarships for International Students Lanka PhD Scholarships Lanka PhD Scholarships for International Students Lanka Scholarships Lanka Scholarships for International Students Lanka Undergraduate Scholarships Lanka Undergraduate Scholarships for International Students list of scholarships in india list of universities in south korea for international students Malaysia Masters Scholarships Malaysia Masters Scholarships for International Students Malaysia PhD Scholarships Malaysia PhD Scholarships for International Students Malaysia Scholarships Malaysia Scholarships for International Students Malaysia Undergraduate Scholarships Malaysia Undergraduate Scholarships for International Students Master Scholarships for African Students in Afghanistan Master Scholarships for African Students in Bangladesh Master Scholarships for African Students in Bhutan Master Scholarships for African Students in China Master Scholarships for African Students in India Master Scholarships for African Students in Indonesia Master Scholarships for African Students in Japan Master Scholarships for African Students in Lanka Master Scholarships for African Students in Malaysia Master Scholarships for African Students in Nepal Master Scholarships for African Students in Pakistani Master Scholarships for African Students in Philippines Master Scholarships for African Students in Singapore Master Scholarships for African Students in South Korea Master Scholarships for African Students in Thailand Master Scholarships for African Students in Turkey Master Scholarships for African Students in Vietnam Master Scholarships for Developing Countries' Students in Afghanistan Master Scholarships for Developing Countries' Students in Bangladesh Master Scholarships for Developing Countries' Students in Bhutan Master Scholarships for Developing Countries' Students in China Master Scholarships for Developing Countries' Students in India Master Scholarships for Developing Countries' Students in Indonesia Master Scholarships for Developing Countries' Students in Japan Master Scholarships for Developing Countries' Students in Lanka Master Scholarships for Developing Countries' Students in Malaysia Master Scholarships for Developing Countries' Students in Nepal Master Scholarships for Developing Countries' Students in Pakistani Master Scholarships for Developing Countries' Students in Philippines Master Scholarships for Developing Countries' Students in Singapore Master Scholarships for Developing Countries' Students in South Korea Master Scholarships for Developing Countries' Students in Thailand Master Scholarships for Developing Countries' Students in Turkey Master Scholarships for Developing Countries' Students in Vietnam Master Scholarships for Indian Students in Afghanistan Master Scholarships for Indian Students in Bangladesh Master Scholarships for Indian Students in Bhutan Master Scholarships for Indian Students in China Master Scholarships for Indian Students in India Master Scholarships for Indian Students in Indonesia Master Scholarships for Indian Students in Japan Master Scholarships for Indian Students in Lanka Master Scholarships for Indian Students in Malaysia Master Scholarships for Indian Students in Nepal Master Scholarships for Indian Students in Pakistani Master Scholarships for Indian Students in Philippines Master Scholarships for Indian Students in Singapore Master Scholarships for Indian Students in South Korea Master Scholarships for Indian Students in Thailand Master Scholarships for Indian Students in Turkey Master Scholarships for Indian Students in Vietnam Master Scholarships for International Students in Afghanistan Master Scholarships for International Students in Bangladesh Master Scholarships for International Students in Bhutan Master Scholarships for International Students in China Master Scholarships for International Students in India Master Scholarships for International Students in Indonesia Master Scholarships for International Students in Japan Master Scholarships for International Students in Lanka Master Scholarships for International Students in Malaysia Master Scholarships for International Students in Nepal Master Scholarships for International Students in Pakistani Master Scholarships for International Students in Philippines Master Scholarships for International Students in Singapore Master Scholarships for International Students in South Korea Master Scholarships for International Students in Thailand Master Scholarships for International Students in Turkey Master Scholarships for International Students in Vietnam masters scholarships for african students 2017 masters scholarships for african students 2018 masters scholarships for african students 2019 masters scholarships in india mba scholarships for indian students in usa - us scholarships for indian students national university of singapore scholarships for international students Nepal Masters Scholarships Nepal Masters Scholarships for International Students Nepal PhD Scholarships Nepal PhD Scholarships for International Students Nepal Scholarships Nepal Scholarships for International Students Nepal Undergraduate Scholarships Nepal Undergraduate Scholarships for International Students nus graduate scholarship for indian students nus scholarship for indian students page navigation Pakistani Masters Scholarships Pakistani Masters Scholarships for International Students Pakistani PhD Scholarships Pakistani PhD Scholarships for International Students Pakistani Scholarships Pakistani Scholarships for International Students Pakistani Undergraduate Scholarships Pakistani Undergraduate Scholarships for International Students phd grants in india phd in usa with scholarship indian students phd programs in usa for international students phd scholarship in australia for international students 2018 phd scholarship in australia for international students 2019 phd scholarship in europe for developing countries phd scholarship in india phd scholarship in india 2018 phd scholarship in india 2019 phd scholarship in usa for developing countries phd scholarships 2018 phd scholarships 2018/2019 phd scholarships 2019 phd scholarships 2019/2019 phd scholarships for african students 2018 phd scholarships for african students 2019 PhD Scholarships for African Students in Afghanistan PhD Scholarships for African Students in Bangladesh PhD Scholarships for African Students in Bhutan PhD Scholarships for African Students in China PhD Scholarships for African Students in India PhD Scholarships for African Students in Indonesia PhD Scholarships for African Students in Japan PhD Scholarships for African Students in Lanka PhD Scholarships for African Students in Malaysia PhD Scholarships for African Students in Nepal PhD Scholarships for African Students in Pakistani PhD Scholarships for African Students in Philippines PhD Scholarships for African Students in Singapore PhD Scholarships for African Students in South Korea PhD Scholarships for African Students in Thailand PhD Scholarships for African Students in Turkey PhD Scholarships for African Students in Vietnam phd scholarships for african students to study abroad phd scholarships for developing countries phd scholarships for developing countries 2018 phd scholarships for developing countries 2019 PhD Scholarships for Developing Countries' Students in Afghanistan PhD Scholarships for Developing Countries' Students in Bangladesh PhD Scholarships for Developing Countries' Students in Bhutan PhD Scholarships for Developing Countries' Students in China PhD Scholarships for Developing Countries' Students in India PhD Scholarships for Developing Countries' Students in Indonesia PhD Scholarships for Developing Countries' Students in Japan PhD Scholarships for Developing Countries' Students in Lanka PhD Scholarships for Developing Countries' Students in Malaysia PhD Scholarships for Developing Countries' Students in Nepal PhD Scholarships for Developing Countries' Students in Pakistani PhD Scholarships for Developing Countries' Students in Philippines PhD Scholarships for Developing Countries' Students in Singapore PhD Scholarships for Developing Countries' Students in South Korea PhD Scholarships for Developing Countries' Students in Thailand PhD Scholarships for Developing Countries' Students in Turkey PhD Scholarships for Developing Countries' Students in Vietnam PhD Scholarships for Indian Students in Afghanistan PhD Scholarships for Indian Students in Bangladesh PhD Scholarships for Indian Students in Bhutan PhD Scholarships for Indian Students in China PhD Scholarships for Indian Students in India PhD Scholarships for Indian Students in Indonesia PhD Scholarships for Indian Students in Japan PhD Scholarships for Indian Students in Lanka PhD Scholarships for Indian Students in Malaysia PhD Scholarships for Indian Students in Nepal PhD Scholarships for Indian Students in Pakistani PhD Scholarships for Indian Students in Philippines PhD Scholarships for Indian Students in Singapore PhD Scholarships for Indian Students in South Korea PhD Scholarships for Indian Students in Thailand PhD Scholarships for Indian Students in Turkey PhD Scholarships for Indian Students in Vietnam phd scholarships for indian students to study abroad - scholarships for indian students - phd scholarships for international students phd scholarships for international students 2018 phd scholarships for international students 2019 PhD Scholarships for International Students in Afghanistan PhD Scholarships for International Students in Bangladesh PhD Scholarships for International Students in Bhutan PhD Scholarships for International Students in China phd scholarships for international students in europe PhD Scholarships for International Students in India PhD Scholarships for International Students in Indonesia PhD Scholarships for International Students in Japan PhD Scholarships for International Students in Lanka PhD Scholarships for International Students in Malaysia PhD Scholarships for International Students in Nepal PhD Scholarships for International Students in Pakistani PhD Scholarships for International Students in Philippines PhD Scholarships for International Students in Singapore PhD Scholarships for International Students in South Korea PhD Scholarships for International Students in Thailand PhD Scholarships for International Students in Turkey phd scholarships for international students in uk PhD Scholarships for International Students in Vietnam phd scholarships in australia phd scholarships in australia 2019 phd scholarships in europe for international students 2018 phd scholarships in europe for international students 2019 phd scholarships in india phd scholarships in india 2018 phd scholarships in india 2019 phd scholarships in kenya phd scholarships in usa phd scholarships uk phd stipend in india Philippines Masters Scholarships Philippines Masters Scholarships for International Students Philippines PhD Scholarships Philippines PhD Scholarships for International Students Philippines Scholarships Philippines Scholarships for International Students Philippines Undergraduate Scholarships Philippines Undergraduate Scholarships for International Students postgraduate scholarship in singapore prestigious scholarships for indian students research grants for phd students in africa 2018 research grants for phd students in africa 2019 research grants in india saarc fellowship scheme scholarship for african students in europe scholarship for economics students in india scholarship in india 2018 scholarship in india 2019 scholarship in india for engineering student scholarship in india for phd 2018 scholarship in india for phd 2019 scholarship in india for undergraduate scholarship in india for undergraduate 2017 scholarship in india for undergraduate 2019 scholarship list for indian students to study abroad - list of international scholarships for indian students - scholarships 2018 scholarships 2019 Scholarships for African Students in Afghanistan Scholarships for African Students in Bangladesh Scholarships for African Students in Bhutan Scholarships for African Students in China Scholarships for African Students in India Scholarships for African Students in Indonesia Scholarships for African Students in Japan Scholarships for African Students in Lanka Scholarships for African Students in Malaysia Scholarships for African Students in Nepal Scholarships for African Students in Pakistani Scholarships for African Students in Philippines Scholarships for African Students in Singapore Scholarships for African Students in South Korea Scholarships for African Students in Thailand Scholarships for African Students in Turkey Scholarships for African Students in Vietnam scholarships for developing countries in africa Scholarships for Developing Countries' Students in Afghanistan Scholarships for Developing Countries' Students in Bangladesh Scholarships for Developing Countries' Students in Bhutan Scholarships for Developing Countries' Students in China Scholarships for Developing Countries' Students in India Scholarships for Developing Countries' Students in Indonesia Scholarships for Developing Countries' Students in Japan Scholarships for Developing Countries' Students in Lanka Scholarships for Developing Countries' Students in Malaysia Scholarships for Developing Countries' Students in Nepal Scholarships for Developing Countries' Students in Pakistani Scholarships for Developing Countries' Students in Philippines Scholarships for Developing Countries' Students in Singapore Scholarships for Developing Countries' Students in South Korea Scholarships for Developing Countries' Students in Thailand Scholarships for Developing Countries' Students in Turkey Scholarships for Developing Countries' Students in Vietnam Scholarships for Indian Students in Afghanistan Scholarships for Indian Students in Bangladesh Scholarships for Indian Students in Bhutan Scholarships for Indian Students in China Scholarships for Indian Students in India Scholarships for Indian Students in Indonesia Scholarships for Indian Students in Japan Scholarships for Indian Students in Lanka Scholarships for Indian Students in Malaysia Scholarships for Indian Students in Nepal Scholarships for Indian Students in Pakistani Scholarships for Indian Students in Philippines Scholarships for Indian Students in Singapore Scholarships for Indian Students in South Korea Scholarships for Indian Students in Thailand Scholarships for Indian Students in Turkey Scholarships for Indian Students in Vietnam scholarships for indian students to study abroad - scholarships for indian students for mba abroad - scholarships for indian students to study abroad - scholarships for indian students for mba abroad - phd scholarships for indian students to study abroad - scholarships for indian students - undergraduate scholarships for indian students - masters scholarships for indian students - the rhodes scholarships for india - the rhodes scholarships - india scholarships - scholarships in for india - indian scholarships for engineering students - chevening in india - chevening scholarships india - top international scholarships for indian students - india scholarships for african students - phd scholarships india - india scholarships for foreign nationals - fully funded scholarships to europe for indians - scholarship list for indian students to study abroad - list of international scholarships for indian students - mba scholarships for indian students in usa - us scholarships for indian students scholarships for indian students to study in europe - scholarships for indian students to study abroad - mba scholarships for indian students to study in uk Scholarships for International Students in Afghanistan Scholarships for International Students in Bangladesh Scholarships for International Students in Bhutan Scholarships for International Students in China Scholarships for International Students in India Scholarships for International Students in Indonesia Scholarships for International Students in Japan Scholarships for International Students in Lanka Scholarships for International Students in Malaysia Scholarships for International Students in Nepal Scholarships for International Students in Pakistani Scholarships for International Students in Philippines Scholarships for International Students in Singapore Scholarships for International Students in South Korea Scholarships for International Students in Thailand Scholarships for International Students in Turkey Scholarships for International Students in Vietnam scholarships for phd students scholarships for students from india - finding an international student scholarship for indian students - scholarships in asia scholarships in asia for international students scholarships in europe for african students scholarships in europe for international students 2018 scholarships in europe for international students 2019 scholarships in india - india scholarships.com - international scholarships for indian students - scholarships in india - scholarships in india - indiascholarships.com - international scholarships for indian students - scholarships in india - fellowships in india - great scholarships india guide - british council scholarships - tata scholarship - scholarship admissions - scholarships for students from india - finding an international student scholarship for indian students - scholarships for indian students to study in europe - scholarships for indian students to study abroad - mba scholarships in india 2018 scholarships in india 2019 scholarships in south korea for international students 2018 scholarships in south korea for international students 2019 scholarships in usa for international students scholarships to study in uk for african students science & technology undergraduate scholarship from nus singapore airlines scholarship for indian students after 12th singapore government scholarship 2018 singapore high school scholarship for international students Singapore Masters Scholarships Singapore Masters Scholarships for International Students Singapore PhD Scholarships Singapore PhD Scholarships for International Students singapore scholarship for indian students singapore scholarship for indian students after 10th cbse singapore scholarship for international students singapore scholarship for international students 2018 singapore scholarship for international students 2018/2019 singapore scholarship for international students 2019 Singapore Scholarships Singapore Scholarships for International Students Singapore Undergraduate Scholarships Singapore Undergraduate Scholarships for International Students South Korea Masters Scholarships South Korea Masters Scholarships for International Students South Korea PhD Scholarships South Korea PhD Scholarships for International Students south korea scholarship for international students South Korea Scholarships South Korea Scholarships for International Students South Korea Undergraduate Scholarships South Korea Undergraduate Scholarships for International Students study abroad scholarships study in asia for free study in singapore for indian students swedish scholarships for african students Thailand Masters Scholarships Thailand Masters Scholarships for International Students Thailand PhD Scholarships Thailand PhD Scholarships for International Students Thailand Scholarships Thailand Scholarships for International Students Thailand Undergraduate Scholarships Thailand Undergraduate Scholarships for International Students the rhodes scholarships for india - the rhodes scholarships - india scholarships - scholarships in for india - top international scholarships for indian students - india scholarships for african students - phd scholarships india - Turkey Masters Scholarships Turkey Masters Scholarships for International Students Turkey PhD Scholarships Turkey PhD Scholarships for International Students Turkey Scholarships Turkey Scholarships for International Students Turkey Undergraduate Scholarships Turkey Undergraduate Scholarships for International Students uk scholarships for international students 2018 uk scholarships for international students 2019 undergraduate scholarships for african students 2018 undergraduate scholarships for african students 2019 Undergraduate Scholarships for African Students in Afghanistan Undergraduate Scholarships for African Students in Bangladesh Undergraduate Scholarships for African Students in Bhutan undergraduate scholarships for african students in canada Undergraduate Scholarships for African Students in China Undergraduate Scholarships for African Students in India Undergraduate Scholarships for African Students in Indonesia Undergraduate Scholarships for African Students in Japan Undergraduate Scholarships for African Students in Lanka Undergraduate Scholarships for African Students in Malaysia Undergraduate Scholarships for African Students in Nepal Undergraduate Scholarships for African Students in Pakistani Undergraduate Scholarships for African Students in Philippines Undergraduate Scholarships for African Students in Singapore Undergraduate Scholarships for African Students in South Korea Undergraduate Scholarships for African Students in Thailand Undergraduate Scholarships for African Students in Turkey Undergraduate Scholarships for African Students in Vietnam undergraduate scholarships for african students to study abroad Undergraduate Scholarships for Developing Countries' Students in Afghanistan Undergraduate Scholarships for Developing Countries' Students in Bangladesh Undergraduate Scholarships for Developing Countries' Students in Bhutan Undergraduate Scholarships for Developing Countries' Students in China Undergraduate Scholarships for Developing Countries' Students in India Undergraduate Scholarships for Developing Countries' Students in Indonesia Undergraduate Scholarships for Developing Countries' Students in Japan Undergraduate Scholarships for Developing Countries' Students in Lanka Undergraduate Scholarships for Developing Countries' Students in Malaysia Undergraduate Scholarships for Developing Countries' Students in Nepal Undergraduate Scholarships for Developing Countries' Students in Pakistani Undergraduate Scholarships for Developing Countries' Students in Philippines Undergraduate Scholarships for Developing Countries' Students in Singapore Undergraduate Scholarships for Developing Countries' Students in South Korea Undergraduate Scholarships for Developing Countries' Students in Thailand Undergraduate Scholarships for Developing Countries' Students in Turkey Undergraduate Scholarships for Developing Countries' Students in Vietnam undergraduate scholarships for indian students - masters scholarships for indian students - Undergraduate Scholarships for Indian Students in Afghanistan Undergraduate Scholarships for Indian Students in Bangladesh Undergraduate Scholarships for Indian Students in Bhutan Undergraduate Scholarships for Indian Students in China Undergraduate Scholarships for Indian Students in India Undergraduate Scholarships for Indian Students in Indonesia Undergraduate Scholarships for Indian Students in Japan Undergraduate Scholarships for Indian Students in Lanka Undergraduate Scholarships for Indian Students in Malaysia Undergraduate Scholarships for Indian Students in Nepal Undergraduate Scholarships for Indian Students in Pakistani Undergraduate Scholarships for Indian Students in Philippines Undergraduate Scholarships for Indian Students in Singapore Undergraduate Scholarships for Indian Students in South Korea Undergraduate Scholarships for Indian Students in Thailand Undergraduate Scholarships for Indian Students in Turkey Undergraduate Scholarships for Indian Students in Vietnam Undergraduate Scholarships for International Students in Afghanistan Undergraduate Scholarships for International Students in Bangladesh Undergraduate Scholarships for International Students in Bhutan Undergraduate Scholarships for International Students in China Undergraduate Scholarships for International Students in India Undergraduate Scholarships for International Students in Indonesia Undergraduate Scholarships for International Students in Japan Undergraduate Scholarships for International Students in Lanka Undergraduate Scholarships for International Students in Malaysia Undergraduate Scholarships for International Students in Nepal Undergraduate Scholarships for International Students in Pakistani Undergraduate Scholarships for International Students in Philippines Undergraduate Scholarships for International Students in Singapore Undergraduate Scholarships for International Students in South Korea Undergraduate Scholarships for International Students in Thailand Undergraduate Scholarships for International Students in Turkey Undergraduate Scholarships for International Students in Vietnam undergraduate scholarships in india unesco scholarships for developing countries universities that offer full scholarships to international students
Vietnam Masters Scholarships Vietnam Masters Scholarships for International Students Vietnam PhD Scholarships Vietnam PhD Scholarships for International Students Vietnam Scholarships Vietnam Scholarships for International Students Vietnam Undergraduate Scholarships Vietnam Undergraduate Scholarships for International Students