SBI Youth for India Fellowships
SBI Youth for India Fellowships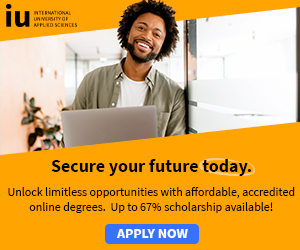 SBI Youth for India Fellowships
The SBI Youth for India Fellowship has been uniquely designed to assist your transition into a rural environment. It ascertains the process of assessment of ground realities, identification of a project that combines the needs of the community, your interest and the strengths of the NGO.
The fellowship is a 13-month long commitment. It commences with an orientation where SBI Youth for India team along with partner NGO officials and development experts will familiarize and introduce the fellows to the concepts of rural development.
This is the time when the fellows will be allocated their NGOs, project locations and mentors.
SBI Youth for India fellowship program is premeditated to assist fellows to live in a village location and work with the partner NGOs to benefit the community.
The Program seeks to help India secure an equitable and sustainable growth path by:
Providing educated and passionate urban Indian youth with an opportunity to touch lives and create positive change at the grass root level in rural india.
Providing NGOs working on development projects in rural India with educated manpower whose skill sets can be used to catalyze rural development.
Promoting a forum for the Program alumni to share ideas and contribute to rural development throughout their professional life.

Phases

The 13-month of the fellowship are broadly divided into three phases:

Familiarization
The fellowship begins with a week long orientation especially designed to give fellows an introductory perspective and overview of rural development. It is also the time when each fellow gets to interact with the rest of the batch, alumni and NGO experts. The fellows are allotted their NGOs during the period.
Post orientation, the fellows spend some time at the NGO centre understanding the scope of their work at different locations. As per fellow's interest and skill set, the NGO assigns a location, domain and local mentor to them.
The local NGOs staff helps the fellow to settle down at their locations. With their support, the fellow interacts with the community, local authorities and other stakeholders to understand the pressing issues and gaps. After discussing the learnings with the NGO mentors and understanding the scope and work of the NGO at the village; the fellow is expected to finalize a program area, project objective, and structure of project implementation.

Implementation

An approval of the program area, project objective and implementation plan by the NGO and SBI YFI, the fellow dedicates at least nine months of the fellowship in implementing the project. The fellow can use diverse methods available for the benefits of the community. It is the challenge of finding solutions with limited resources that define the role of the fellows. While NGO mentors provide support and guidance, SBI YFI organizes two review workshops planned during the phase.

These workshops enable fellows to share their work done and the blockages faced.

A team of experts and alumni will share their suggestions to guide the fellow to take the project forward without facing many hurdles.

Sustenance

In the last few months of the fellowship, it is expected that activities undertaken as part of the project are completed by the fellow.

The fellow has to identify a person from the local community or NGO who could take over the project after the fellow leaves the location.

Thematic Areas

The SBI Youth for India fellows work on diverse projects in 12 broad thematic program areas, which cover the entire gamut of rural development:
Education;
Food Security;
Environmental Protection;
Health;
Alternate Energy;
Rural Livelihoods;
Traditional Crafts;
Self Governance;
Social Entrepreneurship;
Women's Empowerment;
Water;
Technology.

Fellowship Supports

Stipend: Rs 15,000/- to meet living expenses;
Local Transport Allowance: Rs 1,000/- per month;
A Readjustment Allowance: Rs 50,000/- upon successful completion of the fellowship;
To and fro travel costs of the Fellows from his/her place of residence to project locations as well as for training programmes;
Medical Insurance;
Mentorship by experienced professionals in the field;
Access to the Community through well- established Partner NGOs;
Linkages with premier organizations of the country.

After Completion of the Program
You can continue in the rural development sector with NGOs or explore social entrepreneurship opportunities;
You can pursue further studies or other fellowships;
You can return to the mainstream and apply your learning to develop products and services more suited to Rural India;
More than 70% of SBI Alumni have continued to work in the development sector.

Eligibility Criteria
Young Professionals or Fresh Graduates;
Age 21-32 (as on date of commencement of programme);
Indian citizen/OCI.

Selection Process

The candidates shortlisted in the first stage will be notified on an on-going basis during the application period.

In the next stage, a series of screenings will be conducted and the last phase will include Final Interviews conducted in major cities.

SBI will constantly be in touch with the candidates shortlisted in the final stage on an online forum to know them better as well as clarify their doubts regarding the fellowship.

Apply by 30th April.

For more information and application details, see; SBI Youth for India Fellowships

Scholarships for Study in Africa » Scholarships for African Students » Undergraduate Scholarships » African Women Scholarships & Grants » Developing Countries Scholarships » Erasmus Mundus Scholarships for Developing Countries » Fellowship Programs » Funding Grants for NGOs » Government Scholarships » LLM Scholarships » MBA Scholarships » PhD and Masters by Research Scholarships » Public Health Scholarships - MPH Scholarships » Refugees Scholarships » Research Grants » Scholarships and Grants

Scholarships in Australia » Scholarships in Austria » Scholarships in Belgium » Scholarships in Canada » Scholarships in Germany » Scholarships in Italy » Scholarships in Japan » Scholarships in Korea » Scholarships in Netherlands » Scholarships in Switzerland » Scholarships in UK » Scholarships in USA

What is an Operating System? » Computer Shortcut Keys and their Functions » Keyboard Function Keys

Short Stories for Kids - Moral Stories – English Short Stories for Children - Moral Stories for Kids - Stories for Kids - Funny Story for Kids - Scary Stories for Kids - Really Funny Short Stories - Bedtime Stories Proverb Stories Powerful Motivational Quotes for Students » Success Quotes » English Short Stories for Kids

Cabin Crew Jobs & Career Advice » Secretary Job Description » Receptionist Job Description » Top 100 Interview Questions and Answers » How to Prepare for an Interview » How to Write a CV » How to Choose a Career » Computer Shortcut Keys and their Functions