Chinese Government Scholarships
China Undergraduate Scholarships » China Masters Scholarships » China PhD Scholarships » Chinese Scholarships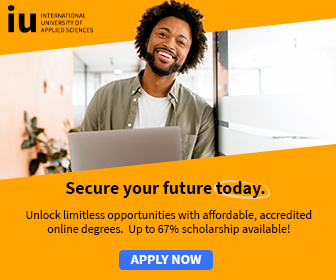 Chinese Government Scholarships: The Chinese Government Scholarships cover all levels of studies - Undergraduates, Master degrees and Doctoral degrees.
They also cater for Chinese language students, general scholars and senior scholars.
Remedial Chinese language studies are arranged before major studies.
If the major courses for Ph. D and Master degree students could be conducted in English, remedial Chinese study will not be arranged (except undergraduate candidates).
Government Scholarships Application
The applicants may apply to Chinese diplomatic missions or the competent authorities in their home country.
The time for application is normally from the beginning of February 1 to end of March. Applicants may refer to the relevant authorities for details.
Government Scholarship Application Eligibility Criteria
1. Applicants must be non-Chinese nationals in good health.
2. The educational background and age limit:
Applicants for undergraduate studies must have completed senior high school with good grade and be under the age of 25.
Applicants for master degree studies must have bachelors degree and be under the age of 35.
Applicants for Doctoral degree studies must have masters degree and be under the age of 40.
Chinese language students must have finished senior high school and be under the age of 30, will pursue the major of Chinese language in China.
General scholar candidates must have completed at least two years of undergraduate studies and be under the age of 45, may pursue all majors besides Chinese language.
Senior scholar candidates must have master or higher degree or hold academic titles of associate professor or higher, and be under the age of 50.

A Chinese government full scholarship covers tuition fee, fee for basic learning materials, accommodation, living allowance and fee for outpatient medical service.

It also covers Comprehensive Medical Insurance Plan of International Students in China under Chinese government scholarship, a one-off settlement subsidy and a one-off inter-city travel allowance.

For more information and application, see: Chinese Government Scholarships

More: Undergraduate Scholarships » Graduate Scholarship » PhD Students Scholarships

Also see; Government Scholarships » Government Grants » College Grants

African Scholarships » African Women Scholarships & Grants » Developing Countries Scholarships » Erasmus Mundus Scholarships for Developing Countries » Fellowship Programs » Funding Grants for NGOs » Government Scholarships » LLM Scholarships » MBA Scholarships » PhD and Masters by Research Scholarships » Public Health Scholarships - MPH Scholarships » Refugees Scholarships » Research Grants » Scholarships and Grants

Scholarships for African Students » Undergraduate Scholarships » African Women Scholarships & Grants » Developing Countries Scholarships » Erasmus Mundus Scholarships for Developing Countries » Fellowship Programs » Funding Grants for NGOs » Government Scholarships » LLM Scholarships » MBA Scholarships » PhD and Masters by Research Scholarships » Public Health Scholarships - MPH Scholarships » Refugees Scholarships » Research Grants » Scholarships and Grants

Scholarships in Australia » Scholarships in Belgium » Scholarships in Canada » Scholarships in Germany » Scholarships in Italy » Scholarships in Japan » Scholarships in Korea » Scholarships in Netherlands » Scholarships in UK » Scholarships in USA

china scholarship for international students china scholarship scholarships in china for african students chinese government scholarship online application china scholarship chinese government scholarship chinese government scholarship china scholarship for international students study in china for free