Teach for Bangladesh Fellowships

Teach for Bangladesh Fellowships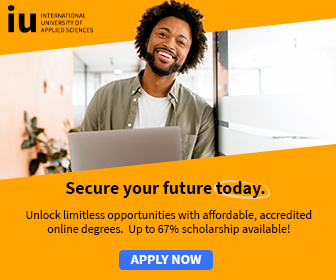 Teach for Bangladesh Fellowships
Applications are now open for the Teach for Bangladesh Fellowship Program, a leadership development program for outstanding university graduates and young professionals who are looking for a personal and professional challenge while working to end educational inequity in Bangladesh.
Fellows work full-time for two years as teachers in low-income primary schools across Dhaka city.
They also take weekly courses to complete a diploma in Educational Leadership, Planning, and Management through the BRAC Institute of Educational Development, which strengthens their understanding of the landscape of education in their country.
The Teach For Bangladesh Fellowship is your opportunity to play a part in helping your country overcome one of its greatest challenges.
As a full-time teacher, you will affect the lives of each and every one of your students.
You will join an international network of Fellows who are leading this global movement, and be among the special few who are pioneering the movement in Bangladesh.
The Fellowship presents an intense, difficult, yet highly rewarding challenge which will help you develop and hone leadership, organization, and communication skills – skills that will accelerate your growth in any career you subsequently choose to pursue.
Teach For Bangladesh is looking for leaders who are willing to commit to long-term change and have the tenacity to work hard in challenging situations – skills that top employers also value highly.
The two-year commitment is necessary for the program to be truly transformational for you and your students.
During the first year, you will refine your teaching skills and establish respect and trust within the school community.
Laying this groundwork will allow you to achieve academic gains for students and to successfully implement your end-of-year Capstone advocacy project.
The Fellowship is designed to prepare you to excel in any field you choose, as the skills that Fellows will develop are all transferrable.
The level of challenge involved in completing the two year Fellowship makes it as, if not more effective in comparison to spending an equal amount of time in entry-level positions in most sectors.
The Fellowship offers the following:
Opportunity to lead a global movement and bring about significant change
Professional ongoing training and support
Opportunities for networking and career development
International learning opportunities through the Teach For All network
Local and international graduate school tie-ups
Ever expanding network of corporate tie-ups

Funding Information

Fellows will be given a monthly stipend of 30,000 BDT during the program.

Eligibility Criteria
Candidates must be Bangladeshi citizens, or of Bangladeshi origin, and will hold at least a Bachelor's degree by December 31st of the year that they are applying.
Fellows are required to be highly proficient in spoken and written English. Low-income schools lag furthest behind in English scores, and English language instruction is one of the main focal points of their work in these schools.

In addition, the majority of training and support Teach For Bangladesh provides Fellows will be in English.
You must be highly proficient in both English and spoken Bangla.

As most placement schools are government-run primary schools and follow a Bangla-medium curriculum, Fellows must be comfortable reading and writing Bangla.

Limited placements available to teach an English-medium curriculum, but Fellows working in these schools must still have strong oral communication skills in Bangla in order to interact effectively with students, parents, and other faculty.

For more information and application details, see; Teach for Bangladesh Fellowships

List of All Current Scholarships for International Students - Updated Daily - Apply Today! Click Here!

Scholarships for Study in Africa » Scholarships for African Students » Undergraduate Scholarships » African Women Scholarships & Grants » Developing Countries Scholarships » Engineering Scholarships » Erasmus Mundus Scholarships for Developing Countries » Fellowship Programs » Funding Grants for NGOs » Government Scholarships » LLM Scholarships » MBA Scholarships » PhD and Masters by Research Scholarships » Public Health Scholarships - MPH Scholarships » Refugees Scholarships » Research Grants » Scholarships and Grants

Scholarships in Australia » Scholarships in Austria » Scholarships in Belgium » Scholarships in Canada » Scholarships in Germany » Scholarships in Ireland » Scholarships in Italy » Scholarships in Japan » Scholarships in Korea » Scholarships in Netherlands » Scholarships in Switzerland » Scholarships in UK » Scholarships in USA

Funding Agencies for Grants - Search Funding Agencies for Grants? - NGO Funding Agencies - Fill Out a Simple Grant Form? - NGO Grant Funding Agencies

List of All Current Scholarships for International Students - Updated Daily - Apply Today! Click Here!

Volunteer in Kenya - Medical Volunteer Kenya - Volunteer in Orphanages in Kenya

What is an Operating System? » Computer Shortcut Keys and their Functions » Keyboard Function Keys

Short Stories for Kids - Moral Stories – English Short Stories for Children - Moral Stories for Kids - Stories for Kids - Funny Story for Kids - Scary Stories for Kids - Really Funny Short Stories - Bedtime Stories Proverb Stories Powerful Motivational Quotes for Students » Success Quotes » English Short Stories for Kids

Cabin Crew Jobs & Career Advice » Secretary Job Description » Receptionist Job Description » Top 100 Interview Questions and Answers » How to Prepare for an Interview » How to Write a CV » How to Choose a Career » Computer Shortcut Keys and their Functions