Anant Fellowships for Built Environment
Anant Fellowships for Built Environment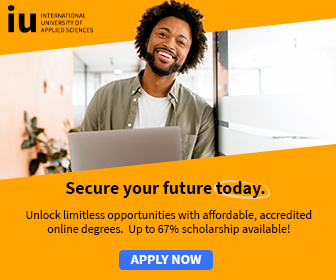 Anant Fellowships for Built Environment
Anant Fellowship is seeking applications to introduce young practitioners and students to new ideas, knowledge and skills to question, evaluate, invent and redefine the BUILT ENVIRONMENT.
The programme is open to Students and practitioners from all professional and educational backgrounds with a prefrence to those from the disciplines of architecture, design planning, environmental science, and engineering, civil and construction engineering, IT, social sciences and humanities.
Anant Fellowship has been carefully curated and structured to prepare applicants to make exponential change – within themselves, to the country, and to the world.
Academic rigour and intensity have been combined with first-hand, experiential discovery to create an equitable balance between theory and praxis, between instruction and experimentation, and between paced-learning and open-ended discovery.
Expected Outcomes
Enhance Applicants technical and core skills in architecture, design and planning.
Trained them to think broadly and deeply across topics likereen Urbanism, Earth Based Construction Techniques, Transportation, Anthropology, Sociology, and Economics, among others.
Gain a deeper understanding of yourself and others, and develop imaginative empathy.
Collaborate with like-minded individuals from diverse disciplines and take up a Built Environment challenge with an opportunity for real-life impact.
Become purpose-driven leaders who contribute to the larger society by creating unique Built Environment solutions.

Eligibility Criteria
It is Open to students from all backgrounds.Preference will be given to students from the disciplines of architecture, design, planning, environmental sciences, civil and construction engineering, and relevant social science disciplines.
Applicants must have a sound academic record, and should have successfully completed an undergraduate or postgraduate degree before the start of the Fellowship.
Applicants must be able to show a demonstrated commitment to improving the Built Environment, and an understanding of the issues pertaining to the area.
The Fellowship is committed to diversity; they invite applications from students and professionals of all age-groups, socio-economic backgrounds, and geographies both in India and internationally.

How to Apply

Applicant can apply online via given website.

Apply by July 20th.

For more information and application details, see; Anant Fellowships for Built Environment

Scholarships for Study in Africa » Scholarships for African Students » Undergraduate Scholarships » African Women Scholarships & Grants » Developing Countries Scholarships » Erasmus Mundus Scholarships for Developing Countries » Fellowship Programs » Funding Grants for NGOs » Government Scholarships » LLM Scholarships » MBA Scholarships » PhD and Masters by Research Scholarships » Public Health Scholarships - MPH Scholarships » Refugees Scholarships » Research Grants » Scholarships and Grants

Scholarships in Australia » Scholarships in Austria » Scholarships in Belgium » Scholarships in Canada » Scholarships in Germany » Scholarships in Italy » Scholarships in Japan » Scholarships in Korea » Scholarships in Netherlands » Scholarships in Switzerland » Scholarships in UK » Scholarships in USA

What is an Operating System? » Computer Shortcut Keys and their Functions » Keyboard Function Keys

Short Stories for Kids - Moral Stories – English Short Stories for Children - Moral Stories for Kids - Stories for Kids - Funny Story for Kids - Scary Stories for Kids - Really Funny Short Stories - Bedtime Stories Proverb Stories Powerful Motivational Quotes for Students » Success Quotes » English Short Stories for Kids

Cabin Crew Jobs & Career Advice » Secretary Job Description » Receptionist Job Description » Top 100 Interview Questions and Answers » How to Prepare for an Interview » How to Write a CV » How to Choose a Career » Computer Shortcut Keys and their Functions