Resilience Fellowships
Resilience Fellowships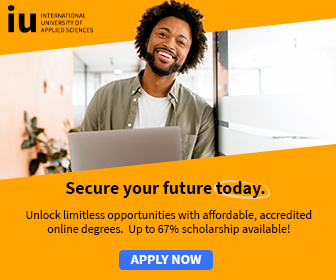 Resilience Fellowships
The Global Initiative Against Transnational Organized Crime (GI-TOC) is pleased to announce the second edition of the Resilience Fellowship, 'Extortion as an illicit economy of organized crime', to build a platform for cross-sectoral, global and interdisciplinary collaboration between civil-society actors, human-rights activists, journalists, artists, scholars, policymakers, grassroots community leaders and others working to counter the effects of organized crime.
The Resilience Fellowship is a new initiative of the Resilience Fund that provides support and opportunities to a cohort of individuals from around the world, including civil-society actors, human-rights activists, journalists, artists, scholars, policymakers, community leaders and others working to counter the effects of organized crime.
Theme for 2021
For 2021, the theme of the Resilience Fellowship will be extortion and organized crime. Within this framework, Fellows will be asked to combine their various perspectives in the development of collaborative outputs, as well as to represent the Fund as Resilience Fund
Ambassadors who will raise awareness of the theme, issues and the importance of civil society in countering organized crime.

Fellowship Approaches

The Resilience Fellowship is based on a three-pronged approach:

Sponsorship: Providing financial support, so that Resilience Fellows will have the resources and time to conduct their work on a collaborative project during the fellowship year.

Grants of USD$15 000 per fellow will be awarded for one year.

Networking: Offering mentorship opportunities with experts from the GI-TOC; the aim is also to bring Resilience Fellows together on a residency retreat to begin the collaborative project to be undertaken during their fellowship year.

Dissemination: Creating a platform for Resilience Fellows to share their work and ideas publicly – using platforms such as festivals, conferences, civil-society forums, and national and international publications.

Eligibility Criteria

For the year 2021, a total of 10 Fellows will be selected.
These can represent the fields of journalism and media; activism; advocacy and community mobilization; the creative arts (including artists, writers, filmmakers and others); community leaders (religious, cultural or youth leaders); academia (researchers and scholars), and the public sector (policymakers). Individuals from other disciplines will be considered if their work is relevant to the Resilience Fellowship's objectives and annual theme.
The Fellowship welcomes applications from individuals of any gender, ethnicity, age, religion, or any other defining factor, who work in communities affected by organized crime.
The overall make-up of the 10 Fellows will be diverse and will reflect an equitable geographic and gender balance.

Selection Criteria
Participants should be from countries disproportionately affected by organized crime and/or from least developed countries (LDCs).
Participants should ideally work closely with communities severely affected by extortion related to organized crime, or have strong ties within them, and should have ongoing or established projects or engagement.

The cross-border nature of issues relating to organized crime allows applicants working within a wider, non-geographic community to be considered on a case to-case basis.

There is no requirement that the Fellow live in the community concerned.
Participants should be able to demonstrate how the funding and support will be used.
Participants who have direct experience in their communities' issues, related to the annual theme, are particularly encouraged to apply.
Participants must be fluent in at least one of these three languages: Spanish, English and French.
Participants' prior work should demonstrate a commitment to the ethics and values of the Resilience Fund.

Apply by 4th January.

For more information and application details, see; Resilience Fellowships

List of All Current Scholarships for International Students - Updated Daily - Apply Today! Click Here!

Scholarships for Study in Africa » Scholarships for African Students » Undergraduate Scholarships » African Women Scholarships & Grants » Developing Countries Scholarships » Engineering Scholarships » Erasmus Mundus Scholarships for Developing Countries » Fellowship Programs » Funding Grants for NGOs » Government Scholarships » LLM Scholarships » MBA Scholarships » PhD and Masters by Research Scholarships » Public Health Scholarships - MPH Scholarships » Refugees Scholarships » Research Grants » Scholarships and Grants

Scholarships in Australia » Scholarships in Austria » Scholarships in Belgium » Scholarships in Canada » Scholarships in Germany » Scholarships in Ireland » Scholarships in Italy » Scholarships in Japan » Scholarships in Korea » Scholarships in Netherlands » Scholarships in Switzerland » Scholarships in UK » Scholarships in USA

Funding Agencies for Grants - Search Funding Agencies for Grants? - NGO Funding Agencies - Fill Out a Simple Grant Form? - NGO Grant Funding Agencies

List of All Current Scholarships for International Students - Updated Daily - Apply Today! Click Here!

Volunteer in Kenya - Medical Volunteer Kenya - Volunteer in Orphanages in Kenya

What is an Operating System? » Computer Shortcut Keys and their Functions » Keyboard Function Keys

Short Stories for Kids - Moral Stories – English Short Stories for Children - Moral Stories for Kids - Stories for Kids - Funny Story for Kids - Scary Stories for Kids - Really Funny Short Stories - Bedtime Stories Proverb Stories Powerful Motivational Quotes for Students » Success Quotes » English Short Stories for Kids

Cabin Crew Jobs & Career Advice » Secretary Job Description » Receptionist Job Description » Top 100 Interview Questions and Answers » How to Prepare for an Interview » How to Write a CV » How to Choose a Career » Computer Shortcut Keys and their Functions