Financial Aids at The Department of Computer Science and Information Engineering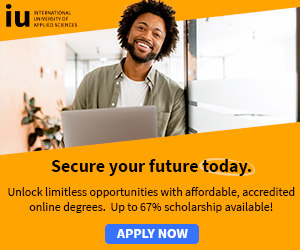 National Taipei University of Technology, Taiwan
The Department of Computer Science and Information Engineering (CSIE) in NTUT offers both undergraduate and graduate programs, leading to the Bachelor, Master and Ph.D. degrees.
Three major research areas of this department are Software Systems, Networked Systems, and Multimedia Systems, which are among the most demanding professional expertise in the job market.
Financial Aid
The following financial aid is offered for students of this program.
Tuition is waived for the first year.
Fellowship of $10,000 NT (approximately $320 USD) per month is granted for the first year.
After the first year, fellowship, research assistantship and teaching assistantship will be granted based on the academic record and research achievement.

Qualifications and Applications
Program size: 10 to 15 foreign students in MS program.
All applicants must have a bachelor's degree or its equivalent in Computer Science, Electrical Engineering, or other related fields from an accredited institution.
Only application documents are required. No exam or interview is needed.

Application deadline: April 30.

Classes of Regular Fall Session begin: Sept.

Application fee: None.
When submitting an application, the following documents are required:
1. Application form

2. Plan of study

3. Official academic records (e.g., diplomas and transcripts) from each undergraduate or post graduate institution you have attended

4. Two letters of recommendation

5. Score of GRE (Graduate Record Examination) General Test

6. Score of TOFEL (Test of English as a Foreign Language) is required for applicants whose native language is not English.
Other supporting documents such as the score of GRE Subject Test, research reports, and awards may be submitted as well.