Scandinavian Workshop Sponsorship

The Scandinavian Workshop on Algorithm Theory (SWAT) is a biennial international conference intended as a forum for researchers in the area of design and analysis of algorithms and data structures.
All interested persons are invited to submit papers presenting original research on algorithms and data structures in all areas, including but not limited to approximation algorithms, computational biology, computational geometry, distributed algorithms, external-memory algorithms, graph algorithms, online algorithms, optimization algorithms, parallel algorithms, randomized algorithms, string algorithms and algorithmic game theory.
Submissions must be of at most 12 pages (including references), using 11 point or larger font and with reasonable line spacing and margins.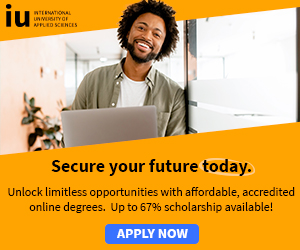 Additionally a clearly marked appendix may be included; this appendix will not be regarded as part of the submission and will be considered only at the discretion of the program committee.
Simultaneous submission to other conferences with published proceedings is not allowed. Important dates:
Deadline for submission: February 17
For more information please E-mail: swat08[at]cse.chalmers.se
The Conference is organized by:
Department of Computer Science and Engineering
Chalmers University of Technology
Sweden
For further details, and application materials, contact: Scandinavian Workshop Sponsorship
African Scholarships » African Women Scholarships & Grants » Developing Countries Scholarships » Erasmus Mundus Scholarships for Developing Countries » Fellowship Programs » Funding Grants for NGOs » Government Scholarships » LLM Scholarships » MBA Scholarships » PhD and Masters by Research Scholarships » Public Health Scholarships - MPH Scholarships » Refugees Scholarships » Research Grants » Scholarships and Grants