Mucmar Management Concepts Ltd Jobs

Location: Kenya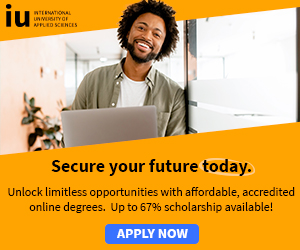 Mucmar Management Concepts Limited's client is a Horticultural Exporting Company that has experienced tremendous growth in the last three years.
The company is seeking to employ:
General Manager
Qualifications:
A minimum degree in Agriculture/Food Management or related field.
Have a minimum of 5 years experience in the field.
Must have general knowledge of accounting and is good at presenting and interpreting costings and financial reports.
He or she need to be self-driven.
Capable of working odd hours and handling pressures associated with export of perishable goods.

Applications accompanied with: One page write-up on why you think you should be considered; Current Salary; Copies of certificates; Detailed CV presented in the following format: -Personal Details, with day time contact, Career Objectives, Work Experience, Education, Hobbies, Referees; should be delivered or emailed to:

Mucmar Management Concepts Ltd, Vision Plaza, Mombasa Road, 1st Floor Suite 17, P.O Box 12283, 00100 - Nairobi, Tel: 828644/3; 0724 420100; 0734 770884; Fax: 828575; Email: recruitment[at]mucmar.com.

For more: vacancies

List of NGO Jobs, International Jobs, development jobs and other Job Opportunities, international development jobs, local jobs vacancies & jobs opportunities; opportunity jobs.