Generation Ali Global Citizenship Scholarship Program
Education Scholarships » College Scholarships » University Funds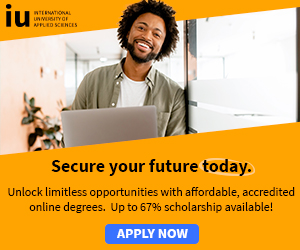 Generation Ali Global Citizenship Scholarship Program: It is a well-known fact that education is the key to moving up the social economic ladder. Education also provides individuals with the ability to understand and find common points of connectivity across cultures.

As we live in an increasingly "global world" we all must seek to find bridges, points of commonality, across the multitude of cultures that have come together during the 21st century.
Muhammad Ali, guided by his six core principles, can bring peoples from different cultures together like no other person.

To carry Muhammad Ali's legacy as global unifier, the Muhammad Ali Center will be sponsoring the Generation Ali Global Citizenship Scholarship Program.

The program is administered by Scholarship Management Services, a division of Scholarship America.
Scholarship Management Services is the nation's largest designer and manager of scholarship and tuition reimbursement programs for corporations, foundations, associations and individuals.

Awards are granted without regard to race, color, creed, religion, gender, age, sexual orientation, disability, or national origin.
Scholarship Program - Who is eligible?

Applicants must meet all of the following criteria:

Be high school seniors or graduates or be current postsecondary undergraduates. Students outside the United States must be in their final year of upper or higher secondary school or be current undergraduate students attending school in the United States.

Plan to enroll in full-time undergraduate study at an accredited two-year or four-year college, university or vocational-technical school in the United States.

Scholarship Program - What are the details of the award?

Up to 15 awards of $10,000 each will be granted as follows:

Eight scholarships to United States citizens

Seven scholarships to non-United States citizens
All recipients must use the award to attend post-secondary school in the United States.

Awards are for undergraduate study only.

Your scholarship application must be submitted electronically by January 15.
For more scholarship information and application, visit: Generation Ali Global Citizenship Scholarship Program
More: Education Scholarships » College Scholarships » University Funds
Scholarships in Australia
»
Scholarships in Belgium
»
Scholarships in Canada
»
Scholarships in Germany
»
Scholarships in Italy
»
Scholarships in Japan
»
Scholarships in Korea
»
Scholarships in Netherlands
»
Scholarships in UK
»
Scholarships in USA
Cabin Crew Jobs & Career Advice » Secretary Job Description » Receptionist Job Description » Top 100 Interview Questions and Answers » How to Prepare for an Interview » How to Write a CV » How to Choose a Career » Computer Shortcut Keys and their Functions
Apply for South African Airways Vacancies - SAA Jobs » South Africa Scholarships » South Africa Internships
Internships in Nigeria » Jobs in Nigeria » Scholarships for Nigerian Students » OLX Nigeria
Internships in Ghana » Ghana Scholarships - Ghana - Scholarships for Ghanaians » Jobs in Ghana
Internships in Uganda » Uganda Scholarships - Ugandans - Scholarships for Ugandans » Jobs in Uganda
Ethiopia Scholarships - Ethiopians - Scholarships for Ethiopians » Jobs in Ethiopia » Ethiopia Airlines Jobs
Kenya Jobs | Kenyan Jobs | Jobs in Kenya | Latest Kenyan Jobs | Kenya | Jobs Kenya Vacancies | Kenya Job Vacancy | Jobs Kenya Vacancies | Nairobi Jobs | Job Vacancies in Nairobi Kenya | Employment Opportunities in Kenya | Careers in Kenya | Job Openings Kenya
Careers in Africa | Jobs in Africa | Find Work in Africa | Employment - Africa | Jobs Africa | Vacancies in Africa | Work Jobs Africa