Erasmus Mundus Master Scholarships in Nanoscience and Nanotechnology

Graduate Scholarships » Scholarship Awards » Erasmus Mundus Scholarships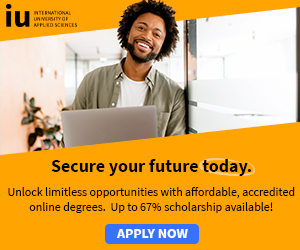 Erasmus Mundus Master Scholarships in Nanoscience and Nanotechnology: The Erasmus Mundus programme in Nanoscience & Nanotechnology is a joint effort of the European Commission and five leading research institutions in Europe who together have created a unique opportunity for ambitious students.
A limited number of Erasmus Mundus scholarships is offered by the European Commission to non-EEA students.
These scholarships amount to a maximum of 42,000 Euro to cover the two-year expenses.
In the challenging two-year programme, students choose two institutions and spend one year (60 ECTS) at each. If successful, the students are rewarded with two MSc degrees.
The participating institutions are:
Chalmers Tekniska Högskola (Sweden).
Technische Universiteit Delft & Universiteit Leiden (The Netherlands).
Technische Universität Dresden (Germany).
Katholieke Universiteit Leuven (Belgium).


The admissions policy is intended to ensure equal opportunity of access to higher education for qualified EEA and non-EEA students.

For more information and application materials, contact:Erasmus Mundus Master Scholarships in Nanoscience and Nanotechnology Website

Also: Science and Technology Scholarships

More: Graduate Scholarships » Scholarship Awards » Erasmus Mundus Scholarships